Basic Information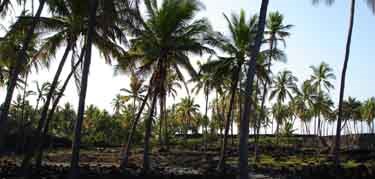 NEW FEDERAL LAW ON FIREARMS
As of February 22, 2010, a new federal law allows people who can legally possess firearms under applicable federal, state, and local laws to legally possess firearms in this park.
"For nearly 100 years, the mission of the National Park Service has been to protect and preserve the parks and to help all visitors enjoy them," National Park Service Director Jon Jarvis said. "We will administer this law as we do all others – fairly and consistently."
It is the responsibility of visitors to understand and comply with all applicable state, local, and federal firearms laws before entering this park.
As a starting point, visit the State of Hawai'i's website:Hawaii Revised Statutes Title 10 Chapter 134 - Firearms, Ammunition and Dangerous Weapons
Federal law also prohibits firearms in certain facilities in this park; those places are marked with signs at all public entrances.




Last updated: March 24, 2020