Snorkeling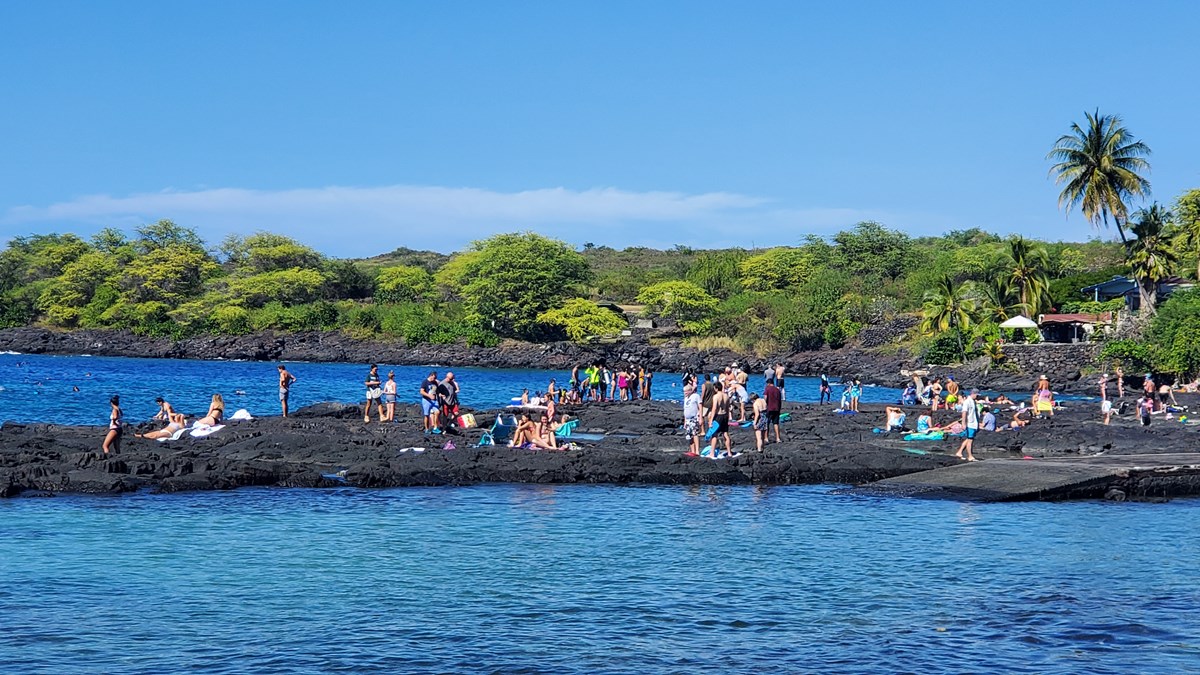 Popular Snorkeling Spot Not Located In Park.
Contrary to the advice of many Hawaiʻi Island guidebooks, the popular snorkeling spot, commonly referred to as "Two Step," is not located within the park. Snorkelers are not allowed to enter the water at Keone'ele Cove in the park. This is an important cultural site and the park strives to maintain the cultural landscape. Please respect that this site is important and significant to the Hawaiian people.

Additionally, snorkelers, swimmers and sunbathers are asked not to use the restrooms in the park to change clothes or rinse off.
Hōnaunau Bay Boat Ramp ("Two Step")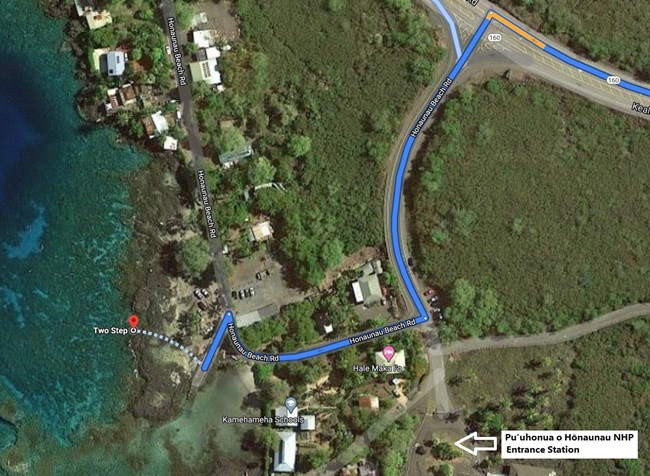 The snorkeling area commonly known as "Two Step" lies adjacent to the park and is managed by the County of Hawaiʻi. A map of the area and information on amenities can be found under Hōnaunau Bay Boat Ramp on the County of Hawaiʻi website.
The access road to the snorkeling area is the one-way public road with a public coastal access sign just before entering the park. If already parked inside the park, one may easily walk out of the park past the entrance station and turn left on the second road with the aforementioned street signages.

Please be respectful of this local community and practice Leave No Trace principles when visiting.
Snorkeling Safely
Snorkeling is a fantastic way to explore the underwater world, but it can be dangerous if you aren't paying attention. Please plan a safe snorkeling experience and consider the following safety tips.
Check ocean conditions before entering the water.
Snorkel with a buddy.
Always check your equipment before snorkeling.
Be aware of the ocean's activity, especially when entering or exiting the water.
Give wildlife and coral their space! Don't touch or step on corals and stay a safe distance away from all ocean wildlife.
Be aware of boat traffic. The "Two Step" area is primarily a boat ramp, so do your part to stay out of the way of boat traffic.
For more information on how to plan a safe snorkeling experience, visit the Hawai'i Ocean Safety website.

Reef-Safe Sun Protection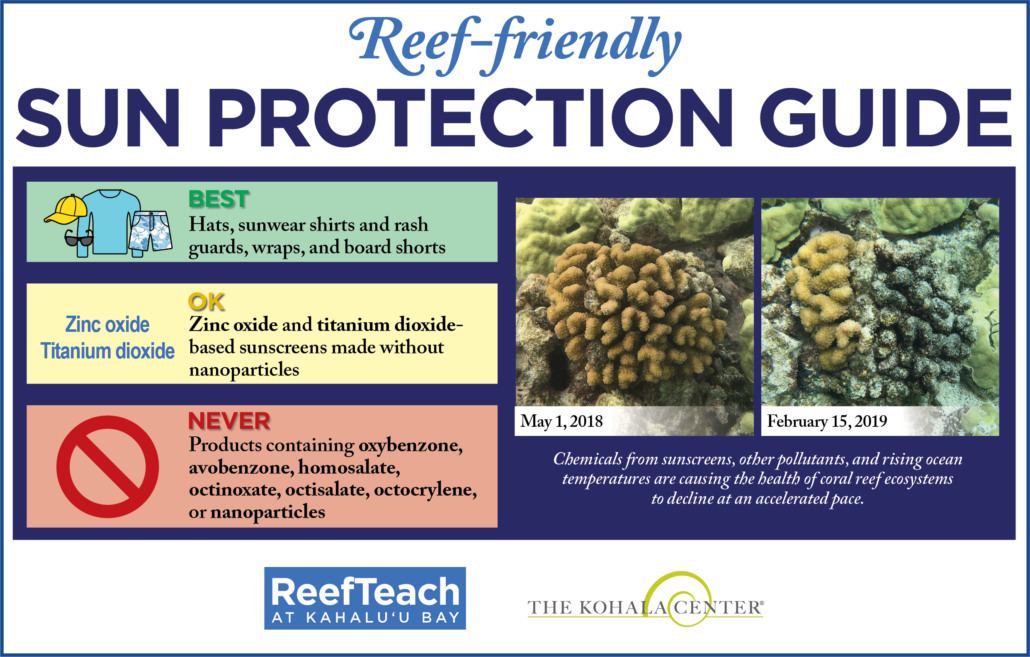 The State of Hawaiʻi was the first state in the nation to ban the sale of sunscreens with chemicals harmful to ocean corals. The law goes into effect January 1, 2021, so harmful sunscreens are still available in stores at the moment. Please do your part to protect our ocean's coral reefs by not using sunscreens with the following chemicals:
Oxybenzone, Avobenzone, Homosalate, Octinoxate, Octisalate, Octocrylene, and Nanoparticles
For more information on why these chemicals are harmful, how to choose reef-friendly sunscreens, how to dispose of chemical-based sunscreens, and more resources check out the Protect Yourself, Protect the Reef page.


Last updated: August 24, 2020