Climate Friendly Parks
What is the Climate Friendly Parks Program?
The
Climate Friendly Parks program
(CFP) is an initiative of the National Park Service that provides support for parks in their effort to preserve precious natural and cultural resources. Using various tools, the program helps parks by implementing sustainable practices to address climate change within the park while also engaging park visitors. Each park voluntarily measures their impacts through a greenhouse gas (GHG) emissions inventory, creates a
Climate Action Plan
to set goals and reduce those emissions, and engages the public in discussions about being climate friendly.
Leading the Way
Prince William Forest Park became the first Climate Friendly Park in the National Capital Region in 2011. In collaboration with other parks in the region, we are working to implement strategies to reduce greenhouse gas emissions. By 2016, Prince William Forest Park is committed to reducing its total emissions by 20%. We seek to reduce emissions below 2008 levels from park energy use (12%), transportation (50%), and solid waste (21%). Learn more about our goals in our
Climate Action Plan
. Using some of the easy ways listed below, you can help the park become more climate friendly. Join us in our commitment to be more climate friendly by taking action in the park and in your daily lives.

Water Refill Station
Before starting your park adventure, fill up your water bottle at the refill station located next to the Visitor Center. Choosing to use the refill station is a healthy choice for you to stay hydrated. It's healthy for the environment too since it eliminates GHG emissions from the production, transportation and disposal of single-use plastic bottles. Every refill saves you the cost of another bottle. This small amount can really add up! It's easy to bring this climate friendly action home by drinking water from the tap or filter and using a personal reusable bottle. If you don't have a reusable bottle, remember to recycle.

Trash Free Program
It is always a disappointment to find trash on your favorite trail. To preserve the parks scenic beauty and reduce solid waste, Prince William Forest Park is a Trash Free Park. This program compliments the "
Leave No Trace
" ethics supported by the National Park Service. We ask you to pack out the trash you bring to the park because there are no trash cans provided for day use activities such as hiking, biking, and picnicking. Being trash free also reduces the parks' emissions created from trash collection and disposal.
By participating in our trash free program, visitors preserve the natural aesthetic of the park while helping us meet our goal of reduced greenhouse gas emissions. You can reduce the amount of trash you produce by bringing reusable or recyclable picnic supplies. Using reusable items saves you money, since you don't have to buy new supplies for every visit. Reducing, reusing, and recycling at home are also money savers and climate friendly behaviors. Check out more tips on how to
reduce waste at home and save money
.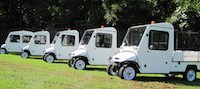 Electric and Hybrid Vehicles
Park employees drive fuel-efficient hybrid and electric vehicles. By using vehicles that emit less greenhouse gases, we are saving on fuel costs and being climate friendly. Buying a new car takes planning, but helping us emit fewer GHGs does not. Take part in our "No Idling" policy and turn off your car. Even if you are only stopping for a few minutes, you can have a positive impact on the environment and save fuel.
Automatic Lighting
The restrooms behind the Turkey Run Resource Building and elsewhere in the park contain automatic light sensors that only come on when a visitor enters and shut off shortly after. This technology minimizes electricity usage for lights, which reduces GHG emissions and saves the park money. Remembering to turn off the lights at home when they're not in use can go a long way to be energy and cost-efficient.
Climate Friendly Lessons from Maintenance
Our maintenance division is always looking for ways to reduce GHG emissions, save on energy costs, and become more sustainable. They are our Climate Friendly Parks Program champions because they are integral part of planning, implementing, and monitoring our programs.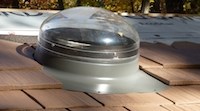 Actions You May See:
Motion Sensor and high efficiency lighting
Solar tubes for natural lighting
Hybrid and Electric Vehicles
Boardwalks made of recycled materials
Trails made of recycled rubber tires
Thermal double-paned windows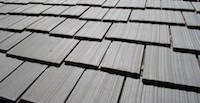 Behind the Scenes Actions:
ENERGY STAR appliances
Tankless water heaters
Cabin shingles made of 90 % recycled materials
Recycling used motor oil
All of us doing our part is important to preserving the park's treasured resources and recreational opportunities that are being impacted by a changing climate.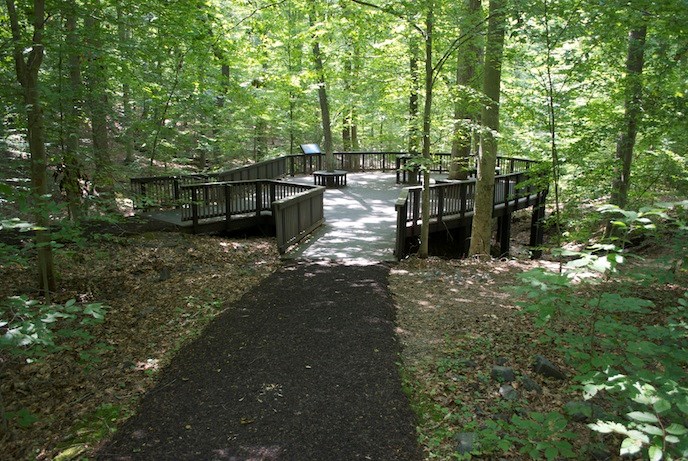 Last updated: February 22, 2023