Nonnative Species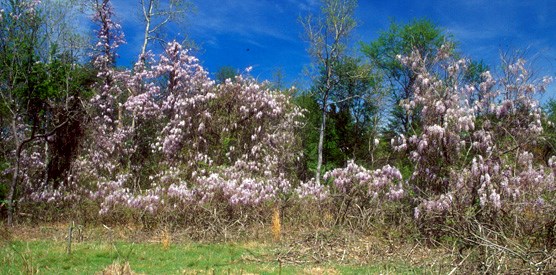 The park is full of beautiful plants!

Wildflowers are angiosperms, meaning that they are vascular, flowering plants that produce seed. Blooming wildflowers get visitors dreaming of the coming of spring at the park. Under the forest canopies, wildflowers provide views and smells throughout the park.

Some plants in the park, however, are not native species. Most non-natives create little problem. Others, such as wisteria, Japanese stilt grass, and Tree of Heaven may have serious consequences for forest ecosystems.
Last updated: March 8, 2019