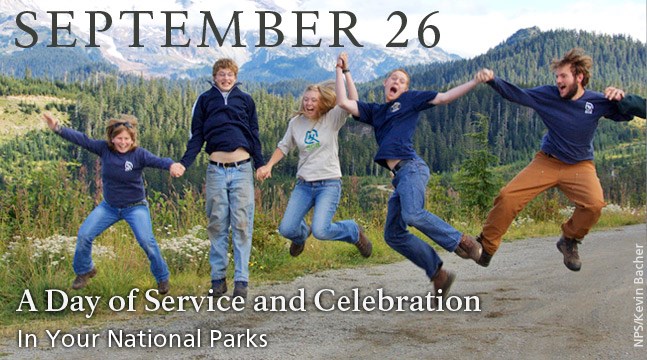 Point Reyes National Seashore hosted a variety of a volunteer projects in recognition of
National Public Lands Day
&
National Park Service Volunteer Day
on September 26, 2009. Projects were held both Saturday, September 26 and Sunday, September 27 including Adopt-a-Trail, Giacomini Wetland Restoration Workday, Habitat Restoration Workday and a Beach Cleanup. Additionally, we offered the opportunity to experience Tule Elk during the rut (mating reason) with our volunteer Tule Elk Docents on both Saturday and Sunday, September 26 and 27, 2009.
National Public Lands Day on the fourth Saturday of September is an annual event designed to encourage people to get outside and visit places such as Point Reyes National Seashore. National Public Lands Day is also a national volunteer effort to encourage folks to give back to the very lands we use to hike, bike, swim, explore, picnic, or just relax. It is the nation's largest hands-on volunteer effort to improve and enhance the public lands!
National Public Lands Day began in 1994 with three federal agencies and 700 volunteers. Last year 120,000 volunteers worked in over 1,800 locations and in every state. Now, eight federal agencies and many state and local lands participate in this annual day of caring for shared lands.
The National Park Service Volunteer Day of 2009 was also a day of service to highlight the PBS premier of The National Parks: America's Best Idea, running September 27 through October 2, 2009. Please help us make America's Best Idea even better. Join us for a national day of service and celebration in your 391 national parks.