Park Wavelengths - April 2009
Thursday, April 23, 2009
The fog moved back in this week in time to obscure viewing of the Lyrid meteor shower this week, the thin crescent moon will not drown them out. Best viewing of falling stars originating from the constellation Lyra the harp, is before dawn. The new moon on Friday brings early morning low tides over the weekend:
| | | |
| --- | --- | --- |
| Sunday, April 26 | 6:36 am | -1.3 feet |
| Monday, April 27 | 7:23 am | -1.4 feet |
| Tuesday, April 28 | 8:15 am | -1.3 feet |
| Wednesday, April 29 | 9:13 am | -1.1 feet |
| Thursday, April 30 | 10:15 am | -0.8 feet |
| Friday, May 1 | 11:20 am | -0.5 feet |
Wildflowers enjoyed the recent rain and sun cycle and have been prolific! Chimney Rock is in peak condition, the newest species observed flowering is the yellow Indian Paintbrush. The pastures at Bear Valley are purple with tiny Sky Lupines. We hope to confirm the flowering of the dogwood on Bear Valley Trail—first reports are in for that exotic shrub. Poison Oak is also enjoying a banner year—leaves of three let it be—it can be a shrub or a climbing vine.
The last of the gray whales are moving north, the third pulse of the annual movement is the mother and calf pairs passing the Lighthouse; a couple of pairs have been seen each day over the past week.
The first string enclosures to protect snowy plover nests are being put up on the Great Beach; nesting activities have been observed so far; no eggs yet.
An upcoming free brown bag lunch talk on "A race between an introduced parasitic castrator (Upogebia pugettensis) and the native mud shrimp; another millstone for salmon and shorebird restoration?" is scheduled at 12:00 - 12;45 on April 30 at the Red barn Classroom at park headquarters. A mouthful in many ways!
A permit for a small wedding (+5) has been issued for May 2nd from the Lighthouse parking area; no congestion is expected.
Tuesday, April 14, 2009
Forwarded to local Park Wavelengths subscribers:
Subject: Jean-Michel Cousteau's Call of the Killer Whale Screening Friday!

Jean-Michel Cousteau's Ocean Adventures: Call of the Killer Whale

Date: Friday, April 17, 2009

Time: 7pm – 9pm

Place: Dance Palace Community Center,
503 B Street, Point Reyes Station, CA 94956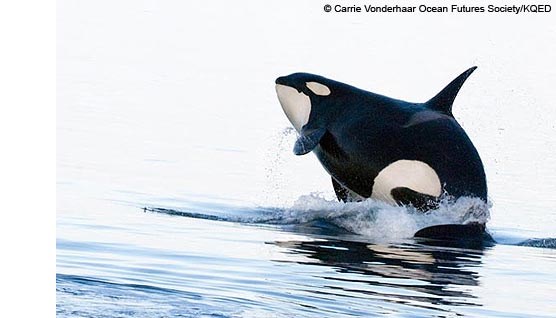 Join us for an exclusive pre-screening of the newest edition of Jean-Michel Cousteau's Ocean Adventures series: Call of the Killer Whale! This two-hour program features the orca, a complex and magnificent marine mammal. Jean-Michel Cousteau sets sail in search of orca whales in an adventure that takes him to the farthest reaches of the globe. From the frigid Arctic and Antarctic waters to the oceans between, Cousteau and his acclaimed diving team voyage to discover how human activities and climate change affect these marine mammals and how we can protect them. As the team explores a thrilling array of natural beauty, they learn that the uncertain future of both species has wide implications for the health of our planet.

Point Reyes National Seashore, Point Reyes National Seashore Association, and NOAA's Cordell Bank National Marine Sanctuary are pleased to offer the ocean film and lecture series. Film and lectures will be offered to highlight ocean conservation topics. All events are free and open to the public.

__________________

Jessica Luo
Ocean Education and Outreach Coordinator
Pacific Coast Science and Learning Center
Point Reyes National Seashore
Point Reyes Station, CA 94956
Tuesday, April 7, 2009
The full moon leads the way to Easter Weekend rising on Thursday, April 9 and bringing early morning low tides:
| | | |
| --- | --- | --- |
| Saturday, April 11 | 6:54 am | -0.6 feet |
| Sunday, April 12 | 7:33 am | -0.5 feet |
| Monday, April 13 | 8:20 am | -0.4 feet |
| Tuesday, April 14 | 9:08 am | -0.1 feet |
Park campgrounds are extra full this week and next; about a 5% raise over last year - call ahead to check on availability. All visitor centers are open over the holiday weekend.
Time to breathe—a positive report from the fish crew! Smolt trapping (one year old fish—ready to go to the ocean) found 144 coho in Olema Creek and 8 in Redwood Creek at Muir Woods! Two coho fry (newly hatched, just finished living off their egg sacs) in Olema Creek indicates spawning success from this past winter. Monitoring will continue throughout April.
A Yellow-billed Loon joined its less exotic cousin loons in Tomales Bay near Miller County Park (Nicks Cove). Birders watching quail at Bear Valley also noted a bobcat at the Horse Ranch snacking on a mouse!
Wildflowers continue to bloom especially with the extra dollop of rain this week! Poppies and lupine in the fields at Bear Valley. Tidy tips just beginning at Chimney Rock along with Baby Blue eyes! Creamy yellow wallflowers fragrance the steps at the Lighthouse. Many species coming out.
Earth Day will be celebrated on April 22 with a special weed identification training and hike. At noon in the Red Barn Classroom, park staff will show slides off invasive species and then lead a hike at Abbots Lagoon from 1:00–4:00 p.m. to look for plants out of place. Bring lunch and for further information 415-331-0639.
Shuttle Bus service ends this weekend; Easter Sunday will be the last day of service for this years season.
Last updated: February 28, 2015