Volunteer: Museum Management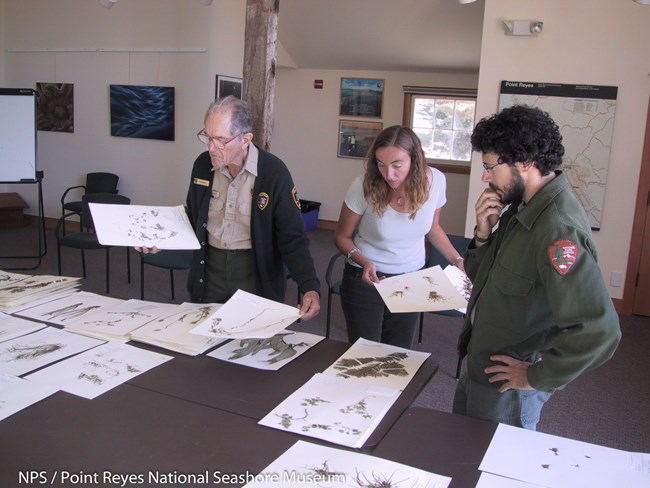 Overview
Provide support to museum staff with routine museum collection activities and special projects. The volunteer will assist professional museum staff and work in an active museum research environment, learn more about collections management, and gain behind-the-scenes experience at sites where collections are stored or exhibited.
Duties
Assist the Museum staff with tasks related to museum collection management, such as: inventories; museum housekeeping and integrated pest management (IPM); cleaning and maintenance of Lighthouse lens and clockworks; reorganizing items in collection storage; rehousing and mounting of objects, artifacts and specimens; photographing museum collection objects to museum standards; and temporary exhibit development and installation. The volunteer may also assist with organization tasks in the library and archives, such as: retrieving photos and historical materials and copying or scanning to fulfill research requests; filing or reshelving library research materials and books; or creating detailed inventory lists for archival collections.
Training
An orientation to the museum operations and job training will be provided.
Knowledge/Skills/Experience
Necessary: Excellent organizational skills, legible handwriting/printing, computer literacy, ability to comfortably lift up to 30 pound boxes as well as climb ladders, attention to details, ability to work independently, documentation, following standards and procedures for handling of museum materials, and an interest in natural and cultural history..
Desirable: Experience working with historical objects, archaeological artifacts, natural history specimens, historic archives, or in a library. Knowledge and experience working with databases and systems, digital photography, and digital asset management. Experience with performing fact-finding research related to collections objects and specimens.
Benefits to the Volunteer
Help to preserve park collections and information resources and make them available for research, education, and exhibit.
Learn new skills in museum, archives and library environment assisting professional staff.
Participate in regular trips in the field to complete tasks at various exhibit and storage sites.
Gain valuable professional development experience in a museum setting and collections facility.
Schedule and Time Commitment
The program is available Monday through Friday, 4 to 8 hours/day, 2 days/week with set days/times that may vary based on museum scheduling needs. Due to the level of specialized training involved, we are looking for volunteers willing to make at least a one-year commitment. This volunteer position begins with a one-month trial period.
Minimum Age
18
Accommodations
Housing and RV sites are unavailable.
Application and Contact Information
Please apply here via Volunteer.gov. For information please contact the Museum Curator, Deborah Morgan at 415-464-5125 or by email.
Last updated: February 7, 2018