Visiting a national park is easier than you might think. The hardest part is choosing between all of the parks and activities available. There are more than 400 national parks to choose from, so if you need a little help picking one, you're at the right place. The event calendar shares activities and ideas to inspire your planning.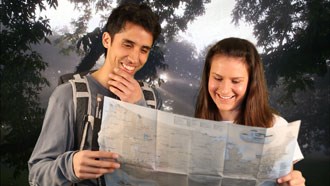 Tips to Get You Started
Most national parks don't even charge an entrance fee. Admission for those parks that do charge a fee range from $3 to $25, good for an entire carload of people for a week. And some days are fee free! An annual pass, to all of our parks, is also an option.
Find A Park gets you where you want to go. Select a park from the list or use the map to search by state.
Once you've decided where you're headed, check out the park's online Plan Your Visit section. You'll find great things to do, maps, calendars, directions, park brochures, and operating hours.
Be sure to read the park's Basic Information section so you can have a safe, enjoyable visit.
If you're traveling with children, learn more about the Junior Ranger Program. It's sure to be a hit with the kids.
If you're traveling with pets, be sure to check with the park. Many of our parks allow pets on leashes and in campgrounds, some even have kennels. You'll generally find pet information in the Plan Your Visit section or contact the park (see each park's Contact Us page for details).
Check out www.recreation.gov. You can make online reservations for some of our tours and campgrounds here, as well as learn about activities at other recreation sites.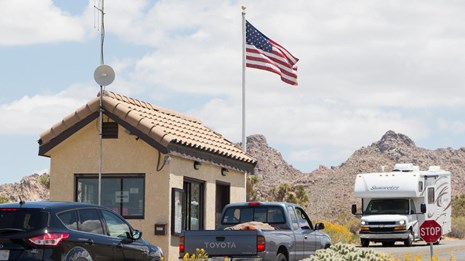 America the Beautiful Pass Series
A pass is your ticket to more than 2,000 federal recreation sites.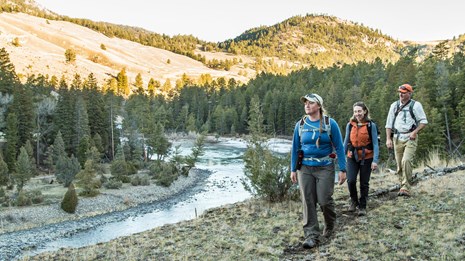 Know Before You Go
Discover tips for planning for your trip to national parks and avoiding common mistakes. Make your fun adventure a safe one too!
Once You Arrive
Stop by the park visitor center to pick up maps and guides and for up-to-the-minute information on everything from road conditions to hiking trails.
Learn about the special programs offered in every park. Enjoy a ranger program or two—they offer something special for all ages and every interest.
Ask a park ranger. These are some of the most knowledgeable people you will encounter on your travels … not to mention the friendliest!
Be respectful of wild animals and keep your distance. The animals you may encounter in some national parks are not captive in a zoo—these animals are in their natural habitat and behave accordingly.
Remember

—

Take only pictures, and leave only footprints. Please help us care for these places.
Last updated: June 5, 2017