Place
John Treadwell Norton House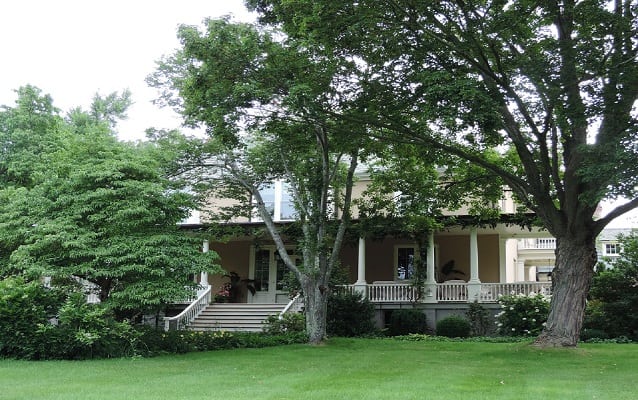 Location:
11 Mountain Spring Road
Significance:
Frequent Mende visitation
Designation:
National Historic District
John Treadwell Norton built his Georgian-style house in 1832 on land he had inherited by his grandfather, the former governor of Connecticut, John Treadwell.  
Norton was an avid abolitionist who, with
Samuel Deming
,
Austin F. Williams
, and
Horace Cowles
, were founding members and officers of the Connecticut Anti-Slavery Society.  These Farmington residents were in regular contact with Lewis Tappan and the
Amistad Committee
during the Amistad captives' trial.  They were responsible for bringing the Mende to Farmington following their release.  They facilitated their care and shelter until enough money could be raised to send them back to their home in Sierra Leone, Africa.
While in Farmington the Mende were frequent guests at the Norton home, and reportedly would do gymnastics in his front yard.  His son, John Pitkin Norton, was the Mendes' tutor.  The younger Norton kept detailed notes about his conversations with the Mende in his diaries, which are kept at Yale University in New Haven.
This is just one of many places associated with the Amistad event.  To learn more about other places, please access
the main Visit page of this itinerary
.
Last updated: August 1, 2017