Place
Samuel Deming House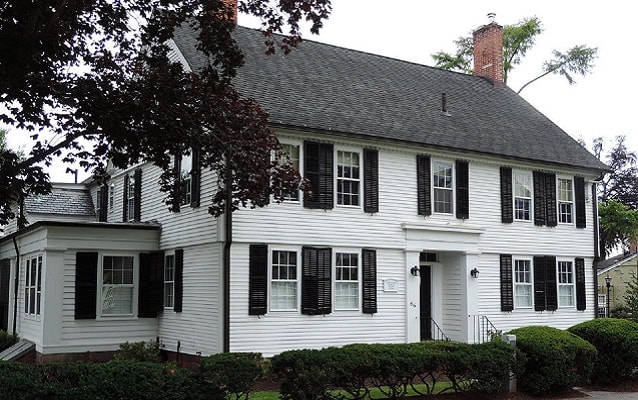 Location:
66 Main Street, Farmington CT
Significance:
Sleeping Quarters and Classroom for Mende
Designation:
National Historic District
The Samuel Deming House, c. 1768, is one of several houses in this itinerary within the Farmington Historic District associated with the Mende's stay in Farmington. Houses in the historic district date from 1720 to 1835. Farmington was a prosperous commercial center and the 10th most populous town in the colonies at the time of the American revolution.
Samuel Deming was one of Farmington's leading abolitionists. Along with Austin Williams and  John Treadwell Norton , Deming supported the Amistad Africans during their trials and arranged to bring the Mende to Farmington after the trial while funds were raised to send them back to Sierra Leone. Deming was a legislator, merchant, farmer and one of the town's most respected citizens and churchmen. He was a member of the Farmington Anti-Slavery Society, and a founder, with Norton, Williams and Horace Cowles, of the Connecticut Anti-Slavery Society in 1838.
His home, in the center of the town, has been traditionally known as a stop on the Underground Railroad--a place where runaway slaves could seek refuge--and many freedom seekers were hidden there over the years. His wife, Catherine, was notable among the many local women who raised money and signed petitions to help the abolitionist and Amistad causes. Now owned by Miss Porter's School, the house is marked by a plaque identifying it with Thomas Hart Hooker, its original builder and owner. Deming also made space available over his store (originally located on Main Street next to his home, later move around the corner to its present location at 2 Mill Lane) for sleeping quarters when the Mende Africans first arrived. Throughout their stay that space also served as their classroom.
This is just one of many places associated with the Amistad event.  To learn more about other places, please access the main Visit page of this itinerary.
Last updated: July 24, 2017