Place
Greenwich Village Historic District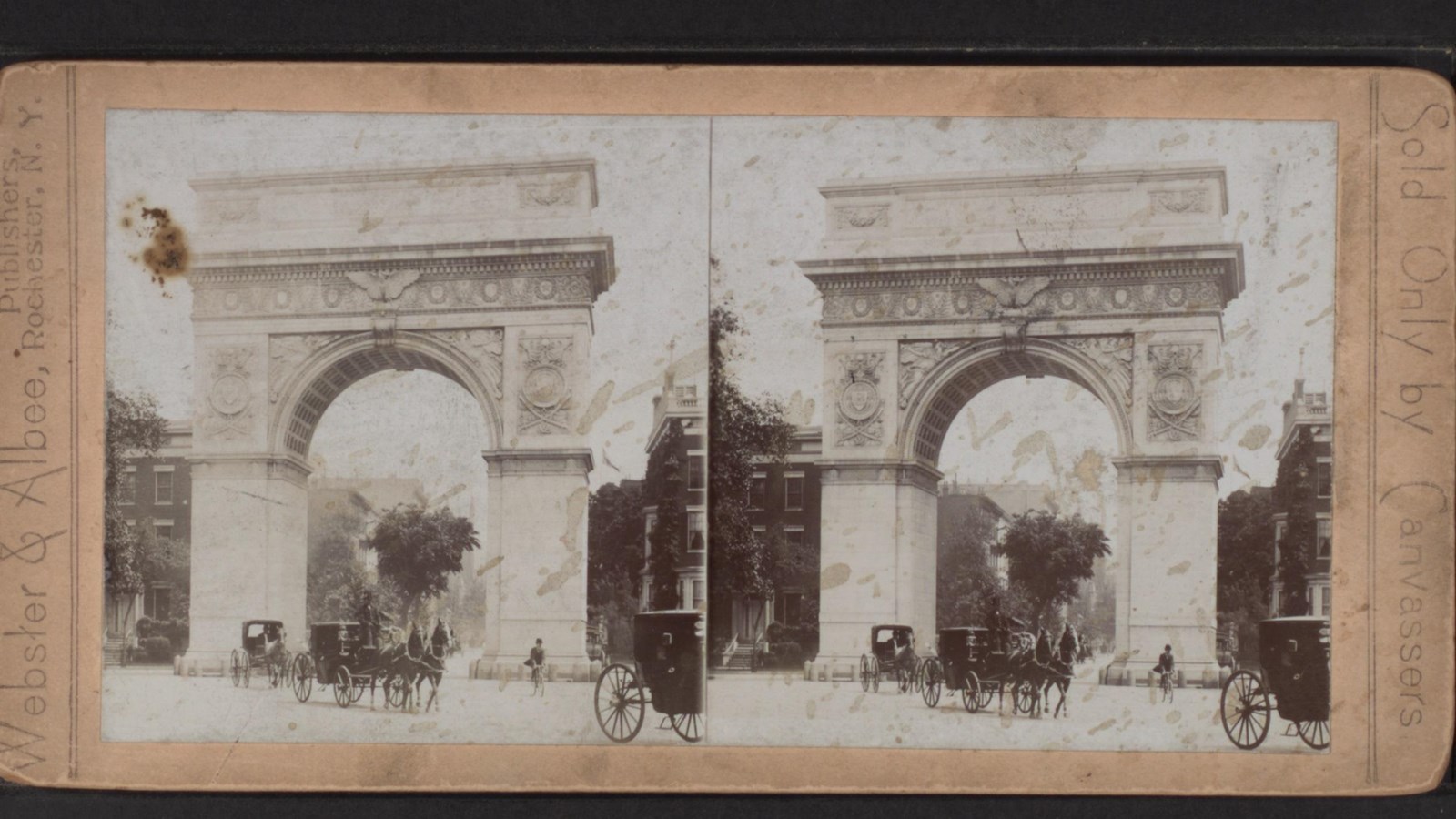 Location:
Roughly bounded by W. 13th St., St. Luke's Pl., University Pl., and Washington St., New York City, NY
Significance:
Cultural and political hub throughout much of New York City's history
Designation:
National Register of Historic Places
by Jade Ryerson

Greenwich Village Historic District's reputation for dynamism can be attributed to its history of emerging artists and writers as well as the political unrest and activism of its inhabitants. During the 1800s. the area was home to notable American writers including Edgar Allen Poe, Mark Twain, and Ida Tarbell. With the rise of the counterculture movement during the 1960s, Greenwich Village's Washington Square Park became a hub for writers and musicians including Joan Baez, Bob Dylan, and Allen Ginsburg. In this period, the district also experienced significant periods of unrest and waves of political organizing.

Following the assassination of Dr. Martin Luther King, Jr. and the Vietnam War, student activism erupted in Washington Square Park. In 1969, gay, lesbian, and bisexual residents of Greenwich Village pushed back against police harassment at the Stonewall Inn. Although it got little notice by national media, the Stonewall Uprising was a watershed moment in the modern gay rights movement. The legacy of civic agitation and advocacy originated even earlier in Greenwich Village, beginning in the late 1800s and early 1900s as labor unrest, violent ethnic clashes, and draft riots erupted throughout the district. Following the Triangle Shirtwaist Factory fire on March 25, 1911, where sweatshop workers largely from immigrant backgrounds were killed as a result of dangerous working conditions, the discontent only grew. Activists for labor and women's rights organized marches and demonstrations including the 1912 women's suffrage march in the Greenwich Village neighborhood.

Although the 19th Amendment was not ratified until 1920, New York State women gained access to the vote in 1917 after years of suffragists' political organizing. In 1912, Greenwich Village became the site of the first women's suffrage parade in New York City. The march originated in Washington Square Park and proceeded up Fifth Avenue to 27th Street near Madison Square Park in the Flatiron District. Among the thousands of marchers was 16-year-old Mabel Ping-Hua Lee who rode on horseback with other Chinese women. Although Chinese immigrants could not vote until 1943 due to restrictions imposed by the Chinese Exclusion Act, her commitment to women's rights was illustrated by her involvement in suffrage parades and feminist essays. Following the parade, Mabel continued to participate in grassroots activism by encouraging other Chinese women to become civically engaged.

As early as the 1930s, the Historic American Building Survey selected more buildings to document in Greenwich Village than in any other part of New York City due to the district's architectural significance. Greenwich Village was proposed to New York's City Landmarks Preservation Commission in 1965 to save prominent styles, such as Federal, Greek Revival, Gothic Revival, and Italianate, of the district's townhouses and churches from deterioration or demolition. However, it was not until June 19, 1979 the National Register of Historic Places listed Greenwich Village Historic District.

Today, the area continues its legacy of encouraging artists and innovators. Now the home of New York University's campus, jazz clubs, Off-Broadway theaters, the Whitney Museum of American Art, and the Parsons School of Design, Greenwich Village remains a popular gathering place and center of cultural activity for tourists and locals alike.
Bibliography
"Chinese Women to Parade for Woman Suffrage." The New York Times, April 14, 1912: X5. ProQuest Historical Newspapers: The New York Times with Index (1857-1922).

Landmarks Preservation Commission. "Greenwich Village Historic District Designation Report." 2 vols. New York City: City of New York Parks, Recreation, and Cultural Affairs Administration, 1969. https://www.gvshp.org/gvshp/pdf/Greenwich% 20Village%20Historic%20District%20Designation%20Reports%20Vol%201%20and%202.pdf.

Lumsden, Linda J. Rampant Women: Suffragists and the Right of Assembly. Knoxville: University of Tennessee Press, 1997.

New York SP Greenwich Village Historic District (75319568); National Register of Historic Places and National Historic Landmarks Program Records: New York; National Register of Historic Places and National Historic Landmarks Program Records, 2013-2017; Records of the National Park Service, 1785-2006, Record Group 79; New York County, NY. Accessed October 9, 2019. https://catalog.archives.gov/ id/75318377.

New York State Parks and Recreation. "Greenwich Village Historic District National Register of Historic Places Inventory Nomination Form." Greenwich Village Society for Historic Preservation. Accessed October 20, 2019. https://www. gvshp.org/gvshp/resources/doc/SNR_GV.pdf.

"Vast Suffrage Host is on Parade To-day: Twenty Thousand Women, Say the Most Fervent, Will March Up Fifth Avenue. Whole World Represented Chinese Women to Ride -- Suffragettes on Horseback to Lead -- Rich Women, Toilers, and Even Men." The New York Times, May 4, 1912: 22. ProQuest Historical Newspapers: The New York Times with Index (1857-1922).

Washington Square Park Conservancy. "A Short History of Washington Square Park." History. Accessed October 20, 2019. https://washingtonsquareparkconservancy. org/history/.
 
Last updated: March 4, 2020