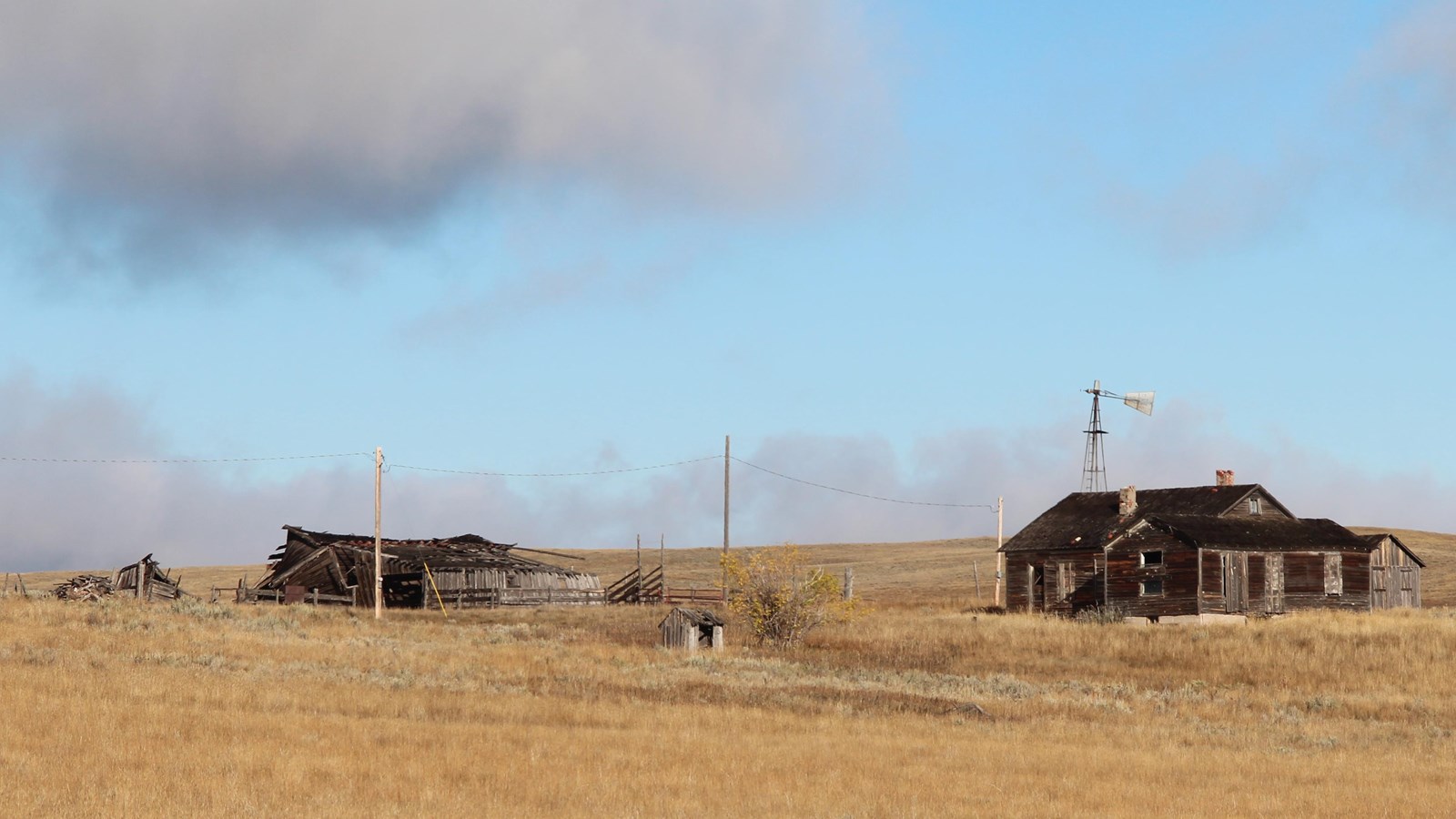 Location:
Goshen County, Wyoming
Significance:
Community of African American homesteaders in Wyoming
Empire was the most important community of African American homesteaders in Wyoming. Although small, it was closely linked to similar communities in other states. This was because its residents had ties to homesteader families in those communities.
The founders of Empire arrived with substantial financial resources and farming experience. This was quite different than most homesteaders. Empire was settled by several families closely related through intermarriage.
Some people like
Lizzie Speese
came from
DeWitty, Nebraska
to Wyoming in 1908 seeking land. They worried that their Nebraska farms did not have enough land to support future generations. They sold their land in Nebraska and settled in Goshen County near the Nebraska-Wyoming state line. These families used the Enlarged Homestead Act to claim 320 acres of land.
The residents of Empire valued education, several had earned advanced degrees. By 1909, the town had a schoolhouse. Wyoming required school segregation in any district with more than fifteen non-white students. Empire residents used this law to their advantage in 1910. The Torrington school board tried to hire a white teacher when the community had asked for a "colored" teacher. The residents won their case and rehired Sally Thistle, a young black teacher from Cheyenne.
In 1911,
Reverend Russell Taylor
and his family joined the town. He became a community leader as a teacher, preacher, and postmaster. Empire had two Presbyterian churches, one in Wyoming side and another in Nebraska. Although the community was all black, the establishments in Empire were open to the public regardless of race.
The exact population of Empire is not known. Ten claimants proved up homesteads, supporting a population of approximately forty. Empire included other residents who purchased land or otherwise did not claim land. The town could have numbered as many as sixty residents at its peak in 1915.
None of the farms had access to irrigation. Dryland farming in a semi-arid climate was difficult. Potatoes were the primary crop in Empire. Towards the end of the decade, Empire experienced hard times. Recurring drought meant the farmers got few returns from their crops.
Racism was also a problem in the area. On November 3, 1913 Baseman Taylor was arrested. Witnesses stated that he was beaten and choked by the sheriff and deputies. He died after three days in custody. This killing shocked and demoralized the community causing it to fragment into factions.
Residents began leaving for new opportunities. Some moved a few miles south for better access to water. Others returned to Nebraska where they joined the larger black settlement at DeWitty.
By 1930, only four black people remained in the county and the town of Empire was gone. Houses erected with high hopes were abandoned and soon fell apart.
Two historical markers commemorate the homesteaders of Empire. One marker is at the Dwyer Junction Rest Area on I-25 near Wheatland, Wyoming. The other is next to the Goshen County Homesteaders Museum in Torrington.
Learn more about 
Black Homesteading in America
.
Last updated: November 9, 2022