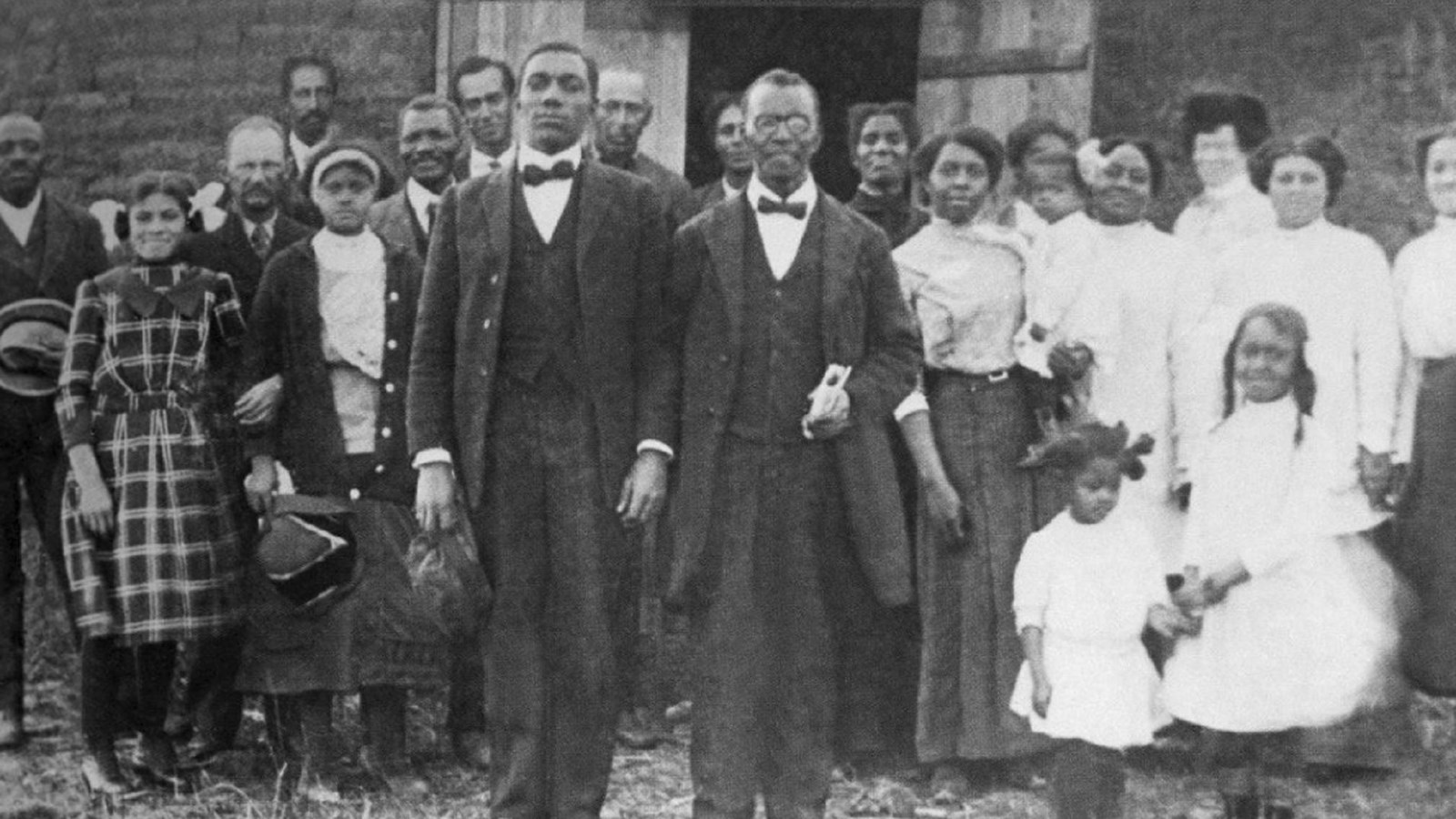 Location:
Cherry County, Nebraska
Significance:
Most populous settlement of black homesteaders in Nebraska
DeWitty grew to be the most populous, long-lived, and successful settlement of black homesteaders in Nebraska.

DeWitty was a homestead colony in Cherry County, Nebraska located 10 miles northwest of Brownlee. The community began forming in 1904 with the Kinkaid Act. This act expanded the Homestead Act allowing individuals to claim 640 acres of land in Nebraska's sand hills.

Eleven settlers filed homestead claims in 1907, three more in 1908, six in 1909, six in 1910, and twelve in 1911. Between 1904 and 1911, forty-three entries were made. Many were along both sides of the North Loup River.

By 1929, DeWitty residents had claimed fifty-six homesteads for 29,402 acres. The total number of black people who at some point lived in DeWitty was between 150 and 175. DeWitty reached its population peak of about 150 residents in 1915. In 1912, Miles H. DeWitty established and operated the post office and ran a small store.

DeWitty families were closely connected to residents of other black homesteading communities. For example, Charles and Rosetta Speese, left Empire, Wyoming, in 1920 to settle near relatives in DeWitty.

DeWitty parents placed a high priority on educating their children. They established several school districts in areas where there were no white settlers. One included both white and black children. Most of the teachers were drawn from DeWitty itself. One of those teachers was Perlye Woodson.

Much of DeWitty's social life revolved around the St. James African Methodist Episcopal (AME) Church, built in 1910. The residents also cultivated other important cultural, civic, and leisure pastimes. They participated in baseball, singing groups, reading circles, and so on.

The first Sunday of August was reserved for a big celebration and picnic for the DeWitty colony. The celebration featuring speeches, food and games, and sometimes a rodeo.

DeWitty, renamed Audacious, ultimately disappeared. DeWitty had prospered during the 1900s and 1910s. These were wetter years and had relatively high crop prices. Prices were even higher during the war years.

But starting in 1921, drier times returned, and crop prices fell disastrously. When the stock market crashed and the long drought of the 1930s arrived, DeWitty farmers could not survive.

DeWitty homesteaders found the Nebraska Sandhills to be a tough place to succeed at farming with poor soil quality. They borrowed where they could, mortgaging their land, but eventually sold to adjoining ranchers.

By 1936, all of the settlers had sold their land to ranchers and moved away. The last original parcel sold to outside hands in the 1990s. In 2016, the Nebraska State Historical Society installed a historic marker to commemorate the DeWitty settlement. Today the Descendants of DeWitty preserve the history of this community.

Learn more about Black Homesteading in America.
Last updated: November 2, 2021