Person
Reverend Russel Taylor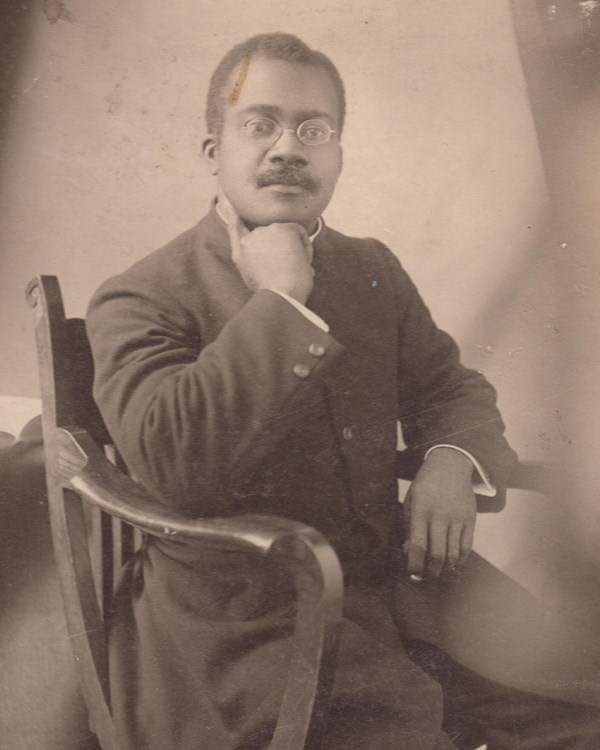 Significance:
Community leader, pastor, homesteader
Place of Birth:
Montgomery County, Missouri
Date of Birth:
circa 1873
Place of Death:
Omaha, Douglas County, Nebraska
Date of Death:
February 26, 1933
Place of Burial:
Martinsville, VA
Russel Taylor was an African American Presbyterian minister and homesteader in Empire, Wyoming. He was educated at Bellevue College in Nebraska. He brought to Empire enthusiasm and a vision for what the community could and should be.
Taylor moved to Empire in 1911 with his wife Henriette and their children. to claim a homestead. He was joining other family members and relatives already in Empire. He was Empire's postmaster as well as its religious and educational leader. He was Empire's most distinguished citizen and possibly the most prominent person in Goshen County.

Taylor assumed leadership of the school shortly after he arrived. He believed that children had the right to learn from a role model belonging to their race. Russel said that none of his white teachers nor his schoolbooks taught him anything about the accomplishments of blacks.

Taylor advocated for African Americans at local political meetings and in state and national forums. He was also active in the neighboring community of Scottsbluff, Nebraska. There he joined black workers in the sugar beet and irrigation industries to raise concerns about working conditions.

Towards the end of the 1910s, scarce rains made farming in such arid country even more difficult. Also, Goshen County sheriff's deputies killed Baseman Taylor, Russel's brother, while in their custody. These developments caused the community to fragment and become demoralized.

Taylor moved to Omaha where he became the pastor at St. Paul's Presbyterian Church. There he continued to work for the betterment of African Americans.

Later in life, he developed Parkinson's disease and died in 1933.
Learn more about Black Homesteading in America.
Last updated: November 2, 2021