Place
Elk Meadow Day Use Area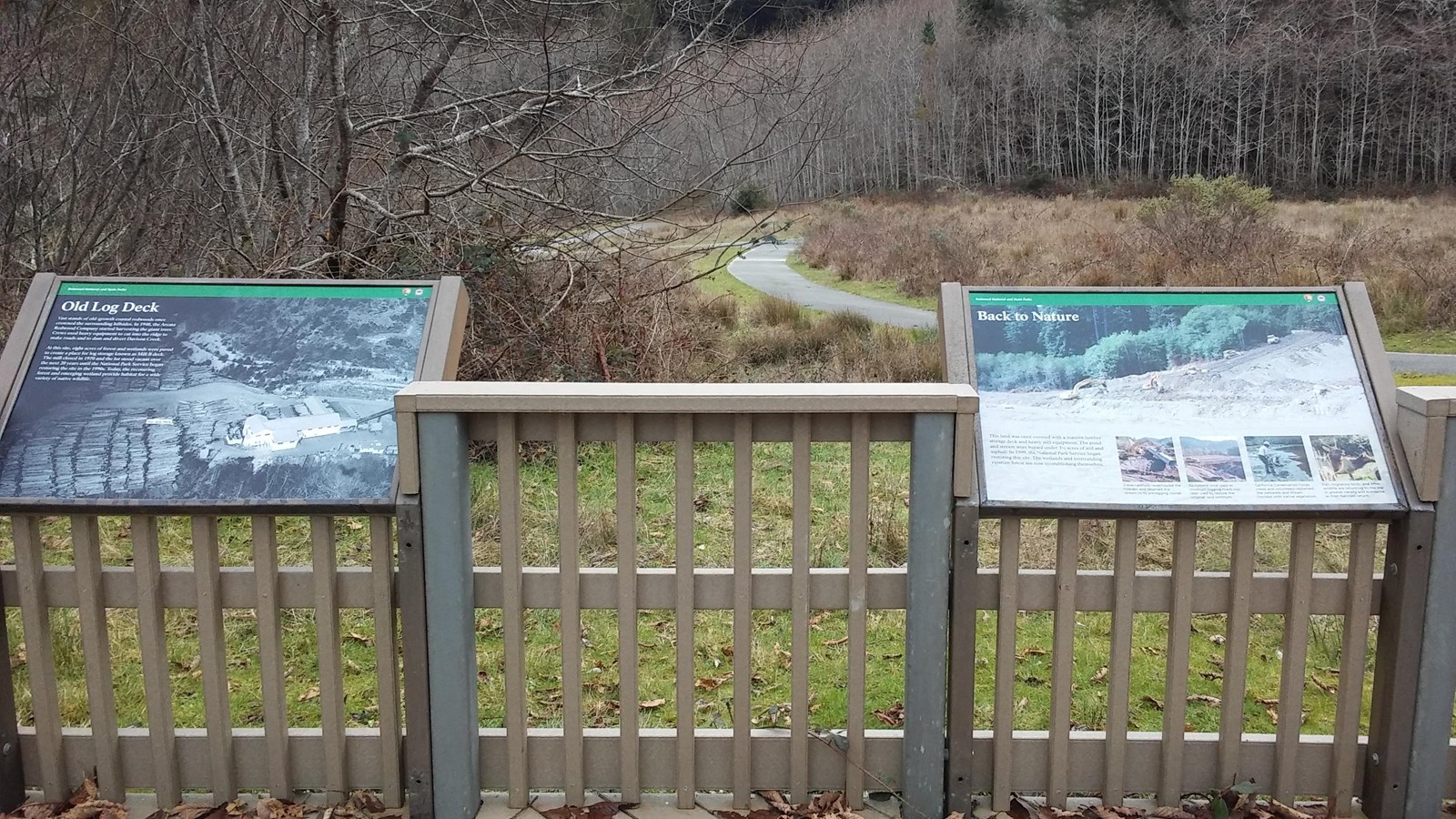 Location:
North of Orick, CA
Significance:
A hub for hikers, bikers and wildlife watchers.
Designation:
National Park
Benches/Seating, Bicycle - Rack, Historical/Interpretive Information/Exhibits, Information Kiosk/Bulletin Board, Parking - Auto, Parking - Bus/RV, Picnic Table, Restroom, Restroom - Accessible, Scenic View/Photo Spot, Toilet - Flush, Trailhead, Water - Drinking/Potable, Wheelchair Accessible
Elk Meadow Day Use Area
This is a great hub for some hiking, biking, wildlife viewing AND it has plenty of parking! This combination is rare in the redwoods.
Walkers and hikers love this place because it leads to the gentle Trillium Falls Trail with its old-growth redwoods, and also to the steep Berry Glen Trail. 
Seeing old-growth redwood trees - by bike - is an easy adventure from this location. Several designated bike trails cross through here. You can bike east towards the
Lost Man Creek Trail
and the Bald Hills, north to the Elk Prairie Campground, the
Newton B. Drury Scenic Parkway
, and the eastern side of Ossagon Trail, or you can bike west along bike trails and dirt roads to Gold Bluffs Beach - and eventually to the western side of Ossagon Trail.
The site is currently a habitat restoration area and it has many stories to tell. For several decades in the 20th century there was a redwood logging mill right where the parking lot and meadow now is. Some of the forests next to this site were logged right up to the day before the national park was established in 1968. Interpretive panels show what the site looked like in the early 1990s and they explain the on-going ecosystem restoration efforts in the redwood parks.
Some large pieces of logging equipment is still sitting in the meadows nearby, and second-growth forests surround almost the whole site.
Prairie Creek runs close by, and salmon and other fish are benefiting from years of river restoration - though more restoration is to come. In autumn, large salmon can be seen here. It is common to see bears and elk in this area so keep smart and safe around these wild animals. 
Visitor coming here in the next years will see and hear ecosystem restoration efforts happening across HWY 101. This is part of "
Redwoods Rising
" and we are working in once-logged forests and putting them on a course to grow into thousands of acres of healthier redwood forests.
Last updated: January 28, 2021