Place
Lost Man Creek: Hike and Bike Trail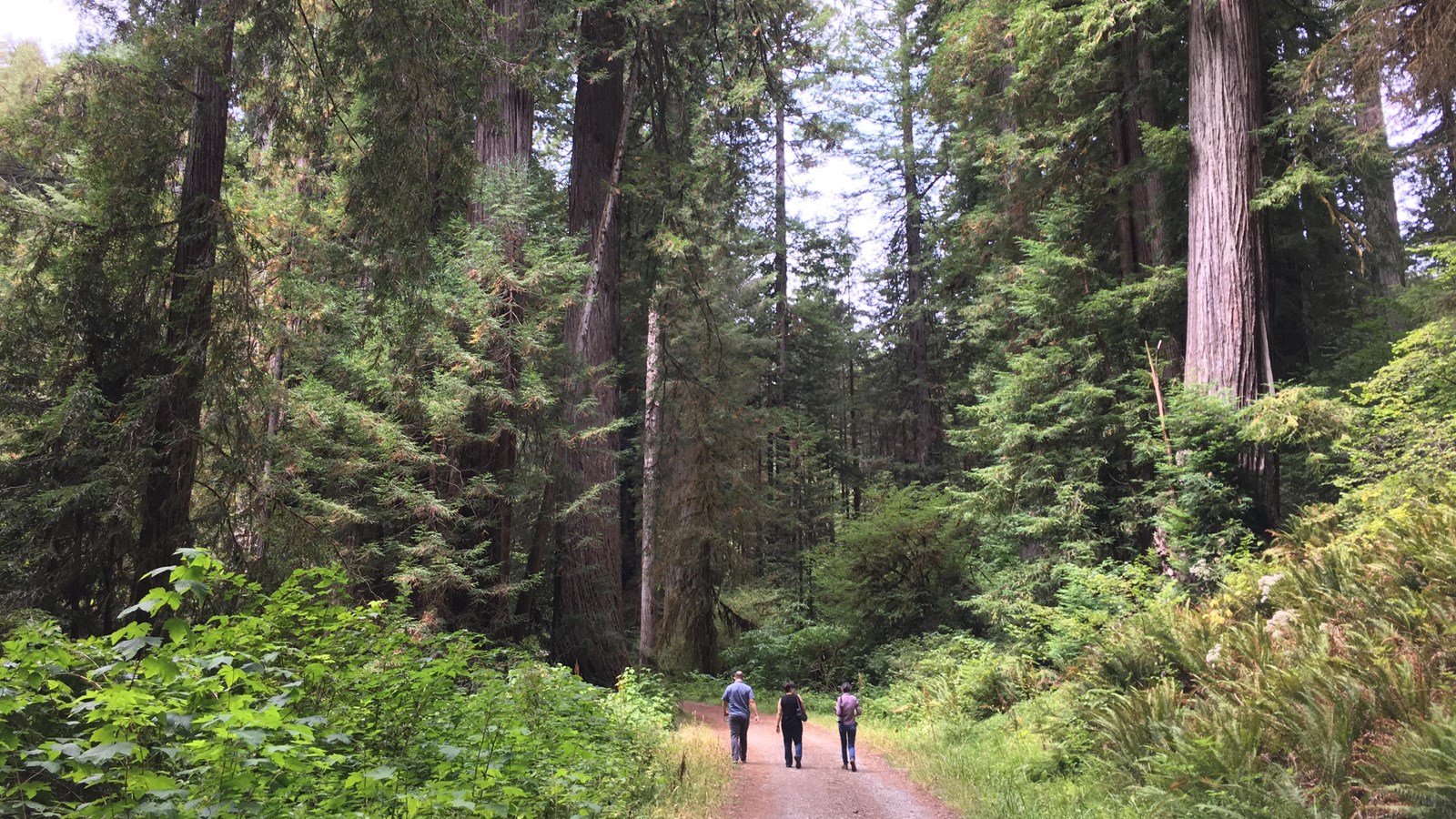 Location:
North of Orick, CA
Significance:
Hike and Bike Under Redwoods
Designation:
World Heritage Site
Bicycle - Rack, Historical/Interpretive Information/Exhibits, Information Kiosk/Bulletin Board, Parking - Auto, Picnic Table, Scenic View/Photo Spot, Toilet - Vault/Composting, Trailhead, Trash/Litter Receptacles
An Opportunity To Ride (Or Stroll) Through A Landscape In Recovery.
Lost Man Creek flows through a landscape greatly changed from the 1960s when much of this area was clearcut logged. What used to be a logging road has been converted into a hike and bike trail. Lost Man Creek trail is not a narrow single-track mountain-biking trail, and only the first couple of miles is in old-growth redwood groves. 
This trail can be completed as a 22-mile ride that loops back to the Lost Man Creek parking lot. Many bike riders want to avoid riding on HWY101 to complete the loop, and turning around at the Bald Hills Road is a preferred option. 
Heading east from the trailhead, visitors will soon pass an interpretive sign showing the location where in 1980 Redwood National Park was formally designated as a United Nations World Heritage Site. 
The first mile of the trail is gentle as it follows a fork of Lost Man Creek. Visitors will walk and ride over several salmon-friendly bridges that were installed in the 1990s. These bridges are part of ongoing
riparian restoration
efforts to allow damaged river and stream habitats to recover from the impacts of being buried for decades by logging debris. 
The trail then enters second-growth forests and it starts it's 3,000 foot climb up to Holter Ridge where it then connects to the
Bald Hills Road
. In recent years, lots of
forest restoration
work was completed in the second-growth forests along Holter Ridge. In the decades to come, these once unhealthy forests will be able to grow into vibrant redwood forests.
Safety Tips
We recommend you purchase and use a good map and trail guide for your adventures in Redwood National and State Parks. Don't rely on online maps when you are here.

To protect the habitats, leave no trace also means staying on the developed trail. Please don't go off-trail and make any new trails. These forests grow by the inch, and will die by your foot.

To protect the wildlife (and you and other visitors), pets are not allowed on park trails.

Cell coverage is very limited and cannot be relied on in an emergency. Have a plan for checking in and checking out with a friend when you are here.
Last updated: April 21, 2022