Place
Prairie Dog Town (Devils Tower National Monument)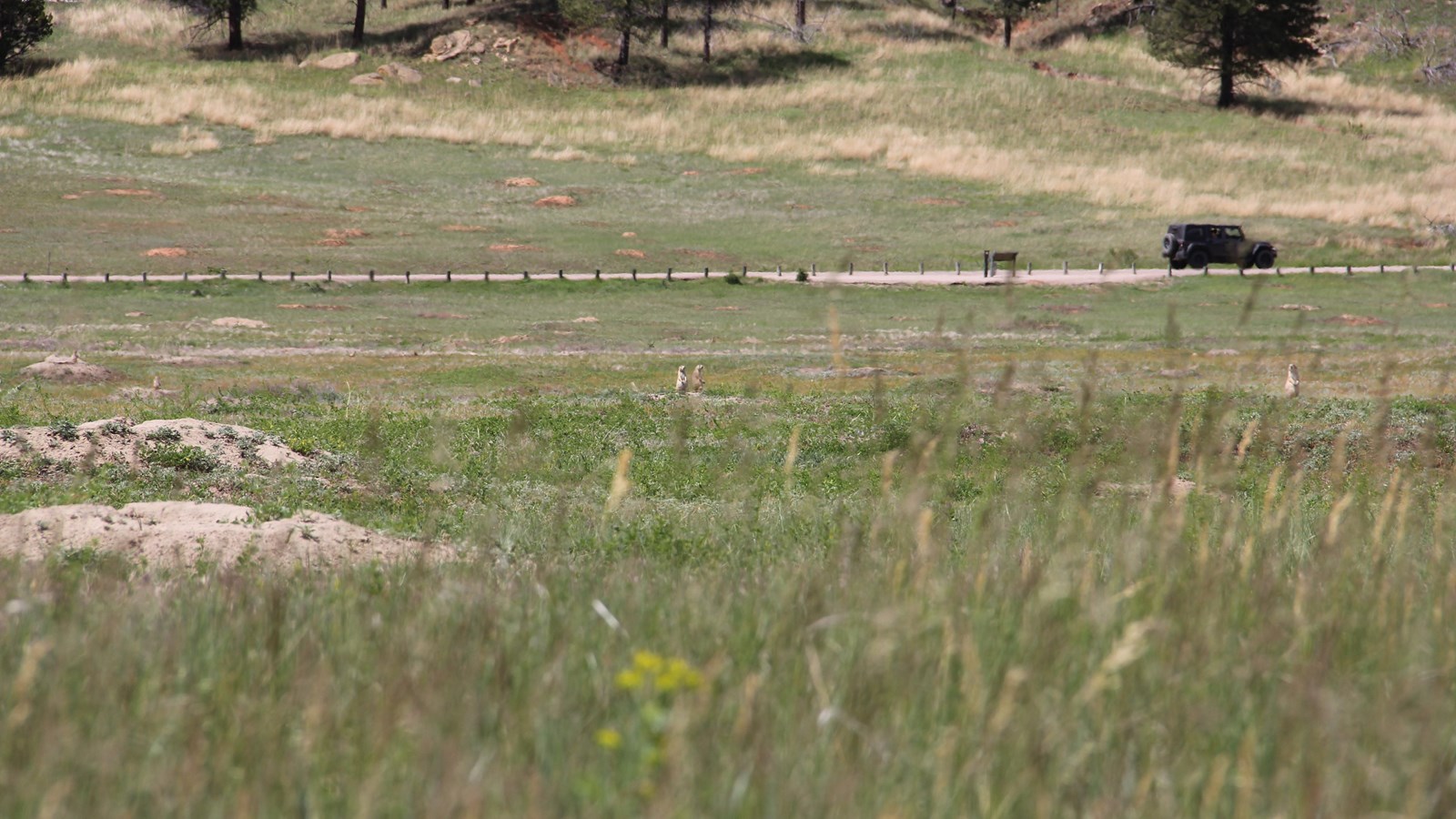 Location:
Belle Fourche River hub, Devils Tower National Monument
Significance:
One of few remaining prairie dog towns in Black Hills area
Parking - Auto, Parking - Bus/RV, Scenic View/Photo Spot
Located near the Belle Fourche River, the park's prairie dog town spans 40 acres and is home to over 600 residents. Prairie dogs are not only cute, they are also a keystone species vital to the park's ecosystem. In town, you will also find deer, foxes, and birds of prey. Learn more about prairie dogs on the park website. 
View prairie dog town from your car or explore on foot on the South Side or Valley View trails. Do not approach or feed wildlife in the park. Keep wildlife wild by observing from a distance, using a zoom lens for photographs, and disposing of trash properly. 
The prairie dog town is part of the Belle Fourche River hub, near the Belle Fourche River Campground and amphitheater, picnic area, and hiking trails. 
Last updated: October 28, 2020