Place
Bunker Hill Monument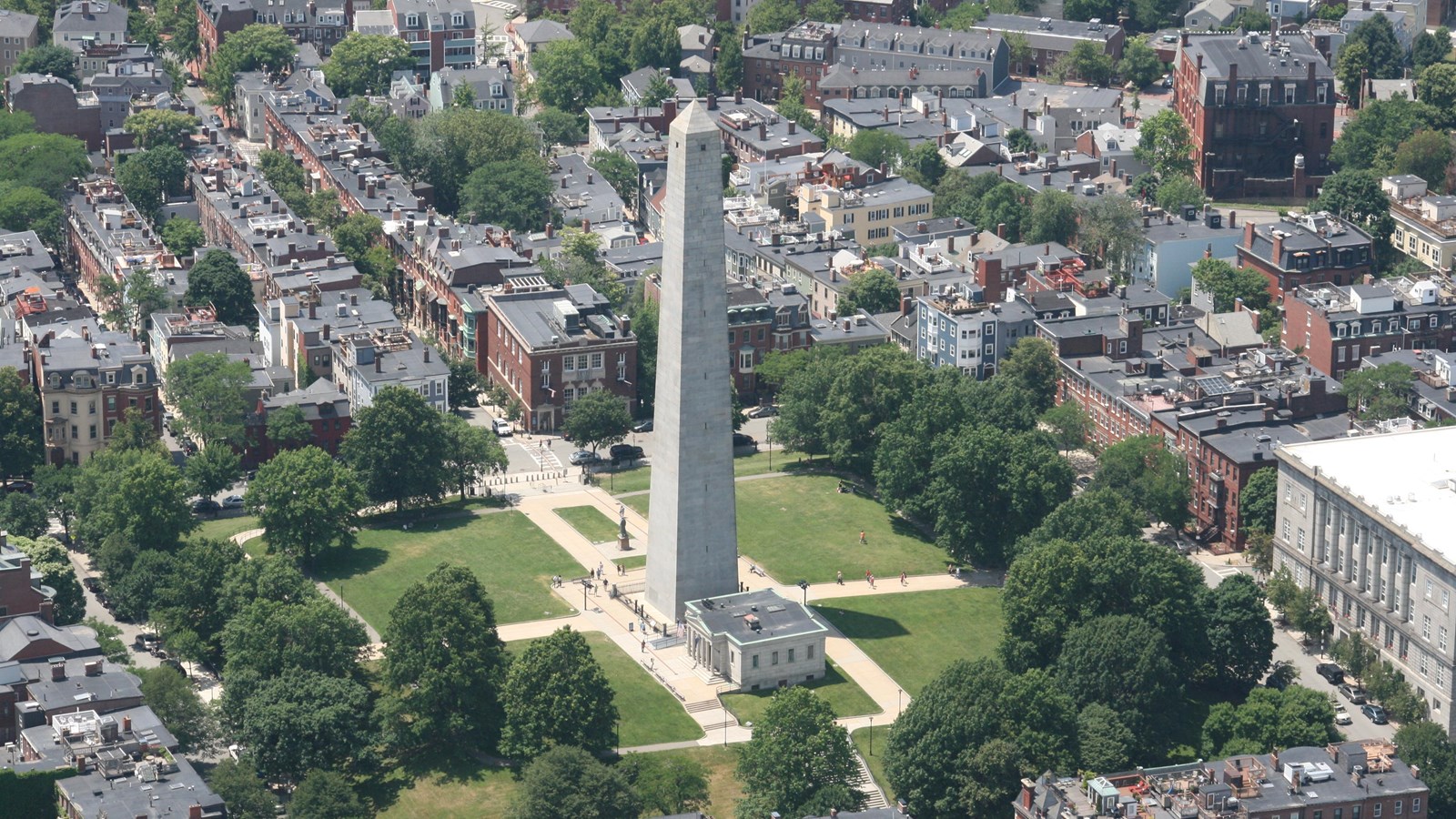 Location:
Monument Square, Charlestown
Significance:
Commemorates the Battle of Bunker Hill
Designation:
National Historic Landmark; Freedom Trail Site; Part of Boston National Historical Park
Benches/Seating, Historical/Interpretive Information/Exhibits, Information - Ranger/Staff Member Present, Scenic View/Photo Spot, Water - Drinking/Potable
Dedicated in 1843, this 221-foot obelisk commemorates the Revolution's first major battle. Members of the Bunker Hill Monument Association (BHMA) spent decades raising money to complete the construction of the Monument.
Since its completion, Bostonians have adapted the symbol of the Bunker Hill Monument for their own social and political activism. For example, Boston suffragists recognized it as a symbol of the freedoms they sought, with suffragist Lucy Stone once remarking, "We are still battling for the principle it stands for. My spirit kindles whenever I see that monument. It is our monument."1 Throughout the 1900s, activists held protests regarding the Vietnam War and civil rights issues around the monument.
Visitors may climb the monument's 294 steps. A museum across the street has exhibits about the community, monument, and battle.
Learn More...
Visiting Bunker Hill Monument and Museum - Boston National Historical Park
Building the Bunker Hill Monument
Footnotes:
"Large-Minded Lucy Stone." The Woman's Journal, October 28, 1893, Schlesinger Library, Radcliffe Institute, Harvard University, https://iiif.lib.harvard.edu/manifests/view/drs:49673168$348i.
Last updated: August 1, 2023