Place
Yavapai Geology Museum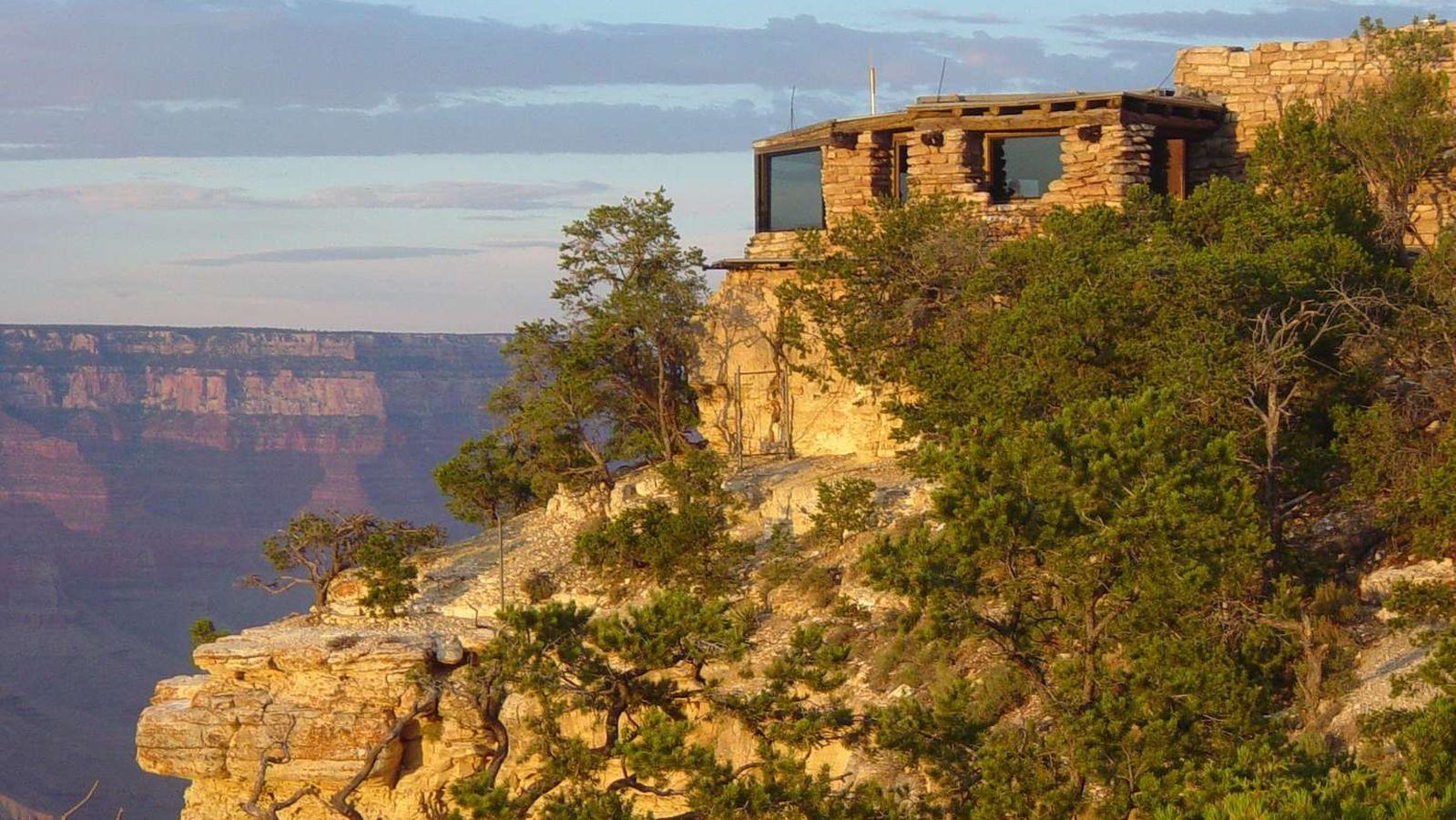 Significance:
Museum and Observation Station
Audio Description, Automated External Defibrillator (AED), Benches/Seating, Bicycle - Rack, Braille, Bus/Shuttle Stop, Fire Extinguisher, First Aid Kit Available, Gifts/Souvenirs/Books, Historical/Interpretive Information/Exhibits, Information, Information - Maps Available, Information - Ranger/Staff Member Present, Parking - Auto, Parking - Bus/RV, Recycling, Restroom, Scenic View/Photo Spot, Tactile Exhibit, Trash Dumpster, Trash/Litter Receptacles, Wheelchair Accessible
Hours of Operation
Open daily: 8 am to 7 pm

Perched right on the very edge of the canyon rim at Yavapai Point, Yavapai Geology Museum offers one of the best vantage points for an overview of Grand Canyon geology. 
The Museum Features:
Bookstore and Museum Shop
Large Picture Windows for viewing the canyon
Exhibits (about the geology of Grand Canyon)
Public Restrooms in a separate building by the parking lot
Yavapai Geology Museum was originally built in 1928 and retains much of its historic character.

Annotated displays at the base of the panoramic windows show you where to look to see each group of rocks. A large, sculpted relief map in the center of the room provides a way to get acquainted with the shape of the canyon and where its various landmarks are relative to one another.

You can walk between rock column models of the North and South Rims, learn the names of the various rock layers, discover information about the geologic history recorded in the rocks, and visualize the carving of the modern landscape.

The Grand Canyon Conservancy operates a Park Store in the building which sells books, souvenirs, and gifts. Restrooms and a water fountain are located in a separate building adjacent to the parking lot.

The Trail of Time, the world's largest outdoor geoscience exhibit, starts just 650 feet (198 m) to the west of the museum along the Rim Trail.
Last updated: March 5, 2023