Things To Do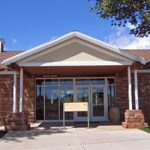 Pipe Spring National Monument - Kaibab Band of Paiute Indians Visitor Center and Museum

Travel back in time surrounded by redrock cliffs and wide open desert. Explore twelve new exhibits and learn about the history of the Kaibab Paiutes, their interactions with other tribes and cultures, the movement of Mormon settlers into the area, as well as modern day Paiute culture. The museum is open daily and includes a 25-minute introductory video. You may also visit the museum via virtual tour.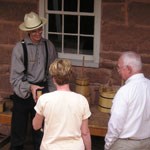 Guided Tours
Winsor Castle (the Fort) can be accessed by open house style tours as staffing levels permit. Winsor Castle may also be visited via virtual tour.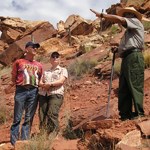 Talks and Demonstrations
During the summer months ranger guided walks, talks, and demonstrations of pioneer and Indian crafts and lifeways are offered in the cooler hours of the day.
On Your Own
The grounds of the monument can be visited on your own. The East and West Cabins contain exhibits on cowboying and historic preservation. Enjoy pioneer and American Indian crops from the garden during the summer. The orchard contains mostly historic varieties of peach, apple, apricot, plum, and crab-appple trees, as well as grapes. Stop by the corrals and visit the horses and longhorn cattle. A hike on the 1/2 mile long Ridge Trail offers great views of the Arizona Strip.


Last updated: August 16, 2023