Orchard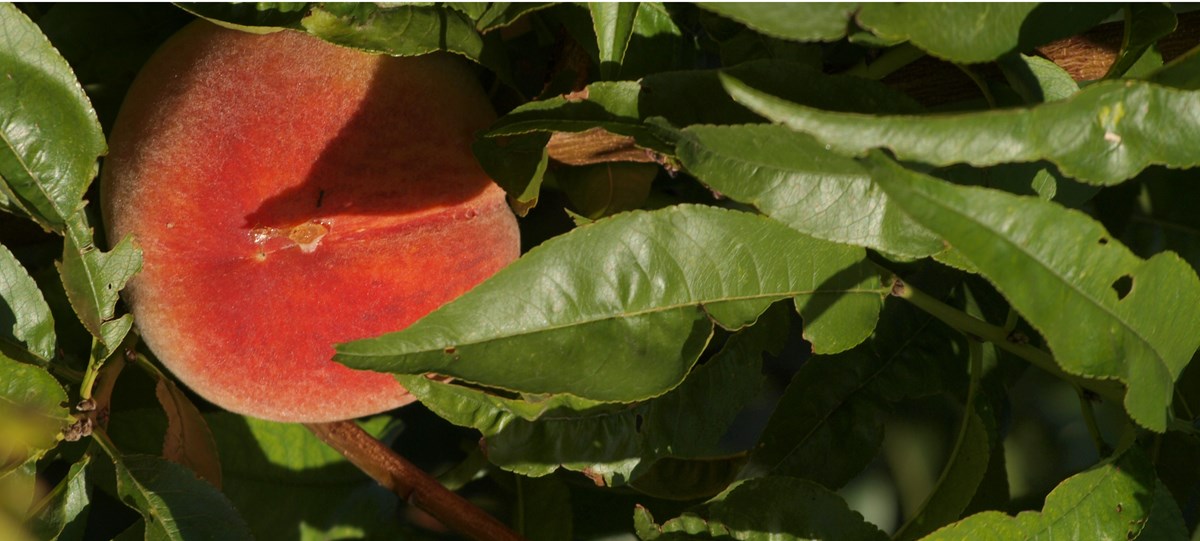 The first apple and peach trees at Pipe Spring were planted by James Whitmore in the 1860's. Other trees brought by the Mormon settlers include the silverleaf cottonwoods, English elms, black locusts, ailanthus, Carolina and Lombardy poplars, and Potawatomi plums.
Today the orchard has modern species of apple, peach and plum trees. Grafting techniques are being used to reestablish the older species here at the time of the Mormon settlers.
Ponds formed by the spring were used for irrigation by the Morman settlers. Using the surface flood irrigation technique, water from the ponds was released to flood the orchard and fields.
Furrow flooding irrigation is used today. Water is drawn from the ponds, through underground pipes, to the orchard. Valves release water into the furrows throughout the orchard. This is intended to, in appearance, be similar to the furrows by the Mormon settlers in some of their irrigated fields.
Last updated: January 11, 2017