A Thousand Years of Gardens
The plants you see all around you here are just the latest generation of spring-fed cultivation—gardens in the desert that stretch back more than 10 centuries.

The ancestors of today's Kaibab Paiute used water from this spring to grow small-scale gardens of corn, beans, and squash near here. They also gathered and ate many seeds and greens from a variety of native plants.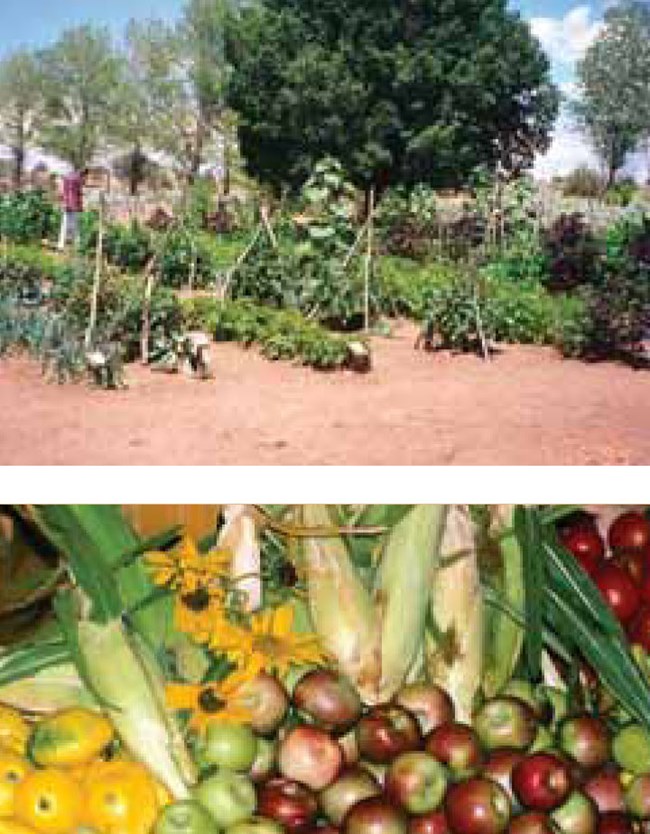 Let the people... plant vineyards and orchards... [and] treat the passing strangers with respect.
President Brigham Young, Church of Jesus Christ of Latter-day Saints, 1847–1877
Mormon pioneers here irrigated as many as 10 acres to grow turnips, carrots, beans, corn, grapevines, pumpkins, and an orchard of apple, pear, and plum trees.
When travelers in the late 1800s stopped here for water and food, the fruit and fresh produce from Pipe Spring's irrigated gardens added welcome variety to a frontier-era diet dominated by bread, potatoes, and meat.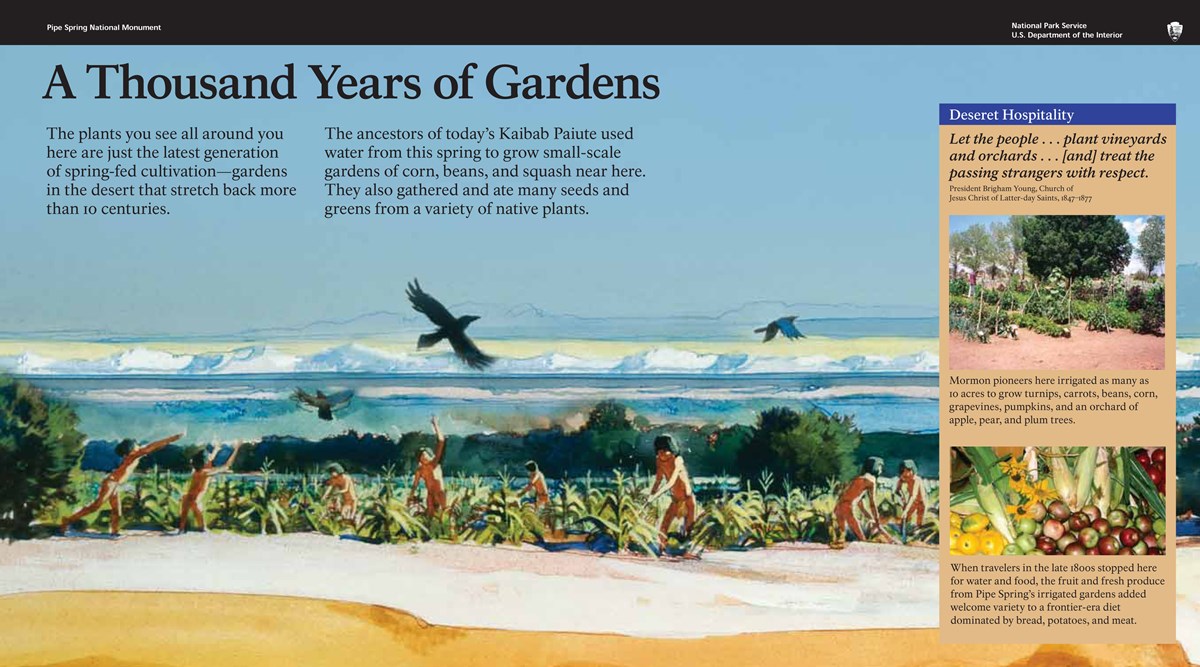 Last updated: January 11, 2017