A Tithing Ranch
Whether we have much or little, one-tenth should be paid in . . . the people are not compelled to pay their tithing . . . it is urged upon them only as a matter of duty between them and their God.
President Brigham Young, Church of Jesus Christ of Latter-day Saints, 1847-1877

Mormon pioneers in the 1870s often paid their tithes with livestock, crops, or labor—not cash. The Southern Utah Tithing Office accepted many steers and heifers as tithes, sending the stock here to Pipe Spring. This ranch was managed by the tithing office for the Mormon Church.

The Winsor, Pulsipher, and Woolley families—among others— worked this church ranch for 25 years. Pipe Spring was not privately owned until the Mormon Church sold the property in 1895.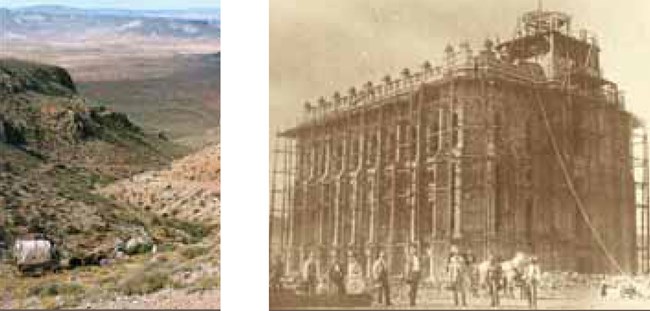 Every day 80–100 cows had to be milked on this ranch in the years 1870–1877. This milk made about 60 pounds of cheese and 40 pounds of butter. Twice a month, 10 to 30 steers were driven from here to the tithing office in St. George, Utah, along with a load of butter and cheese.
Hundreds of men who worked on public roads and the St. George Temple and Tabernacle received shares of beef, butter, and cheese.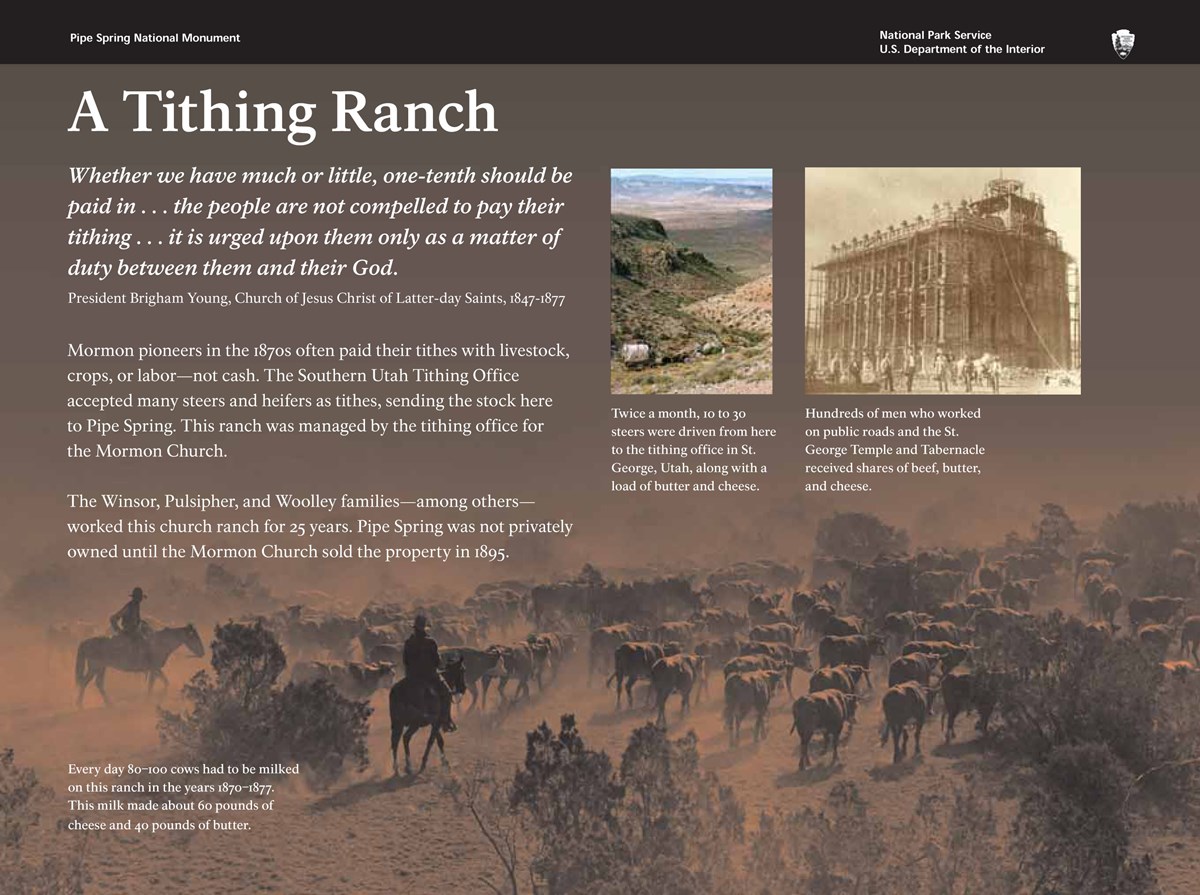 Last updated: January 11, 2017