Geology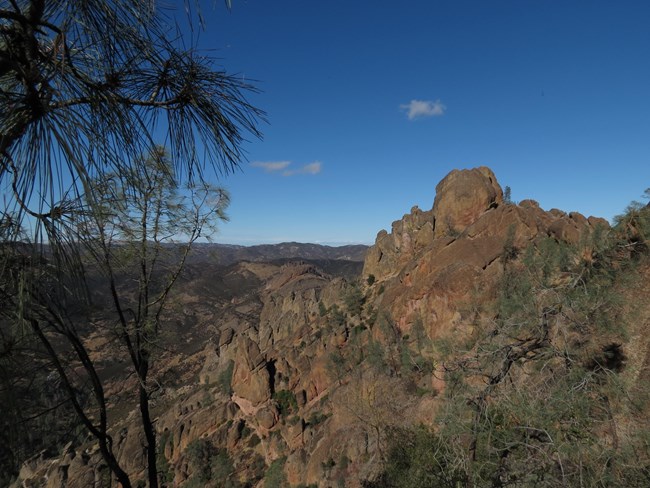 Located near the San Andreas Fault along the boundary of the Pacific Plate and the North American Plate, is an excellent example of tectonic plate movement. The Pinnacles Rocks are believed to be part of the Pinnacles-Neenach Volcanic Field that occurred 23 million years ago near present-day Lancaster, California, some 195 miles (314 km) southeast. The giant San Andreas Fault split the volcano and the Pacific Plate crept north, carrying the Pinnacles. The work of water and wind on these erodible volcanic rocks has formed the unusual rock structures seen today. Today, these rocks give many species of plants and animals a place to call home.
Fault action and earthquakes also account for the
talus caves
that are another Pinnacles attraction. Deep, narrow gorges or shear fractures were transformed into caves when huge boulders toppled from above, and wedged in the fractures before reaching the ground. These boulders became the ceilings of the talus caves that now entice not only people, but also several kinds of bats.

The topography of Pinnacles is not all spire and crag, however. Elevations range from 824 feet along South Chalone Creek to 3,304 feet atop North Chalone Peak, and much of the park consists of rolling hills.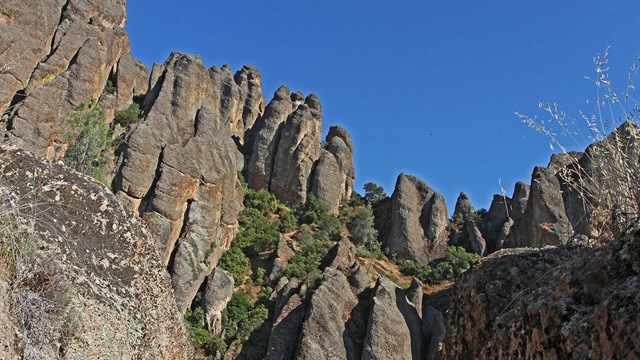 Geologic Formations
Learn more about the different formations and rock types at Pinnacles.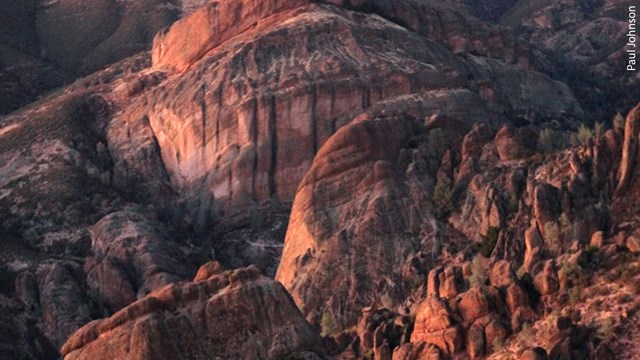 How Pinnacles Formed
Dive in to the origin story of the formations that the park is named after.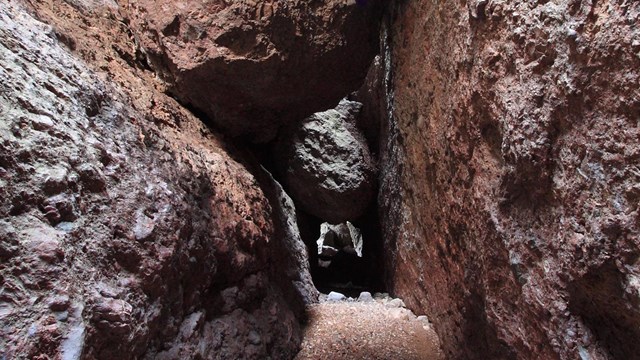 Cave & Karst Systems
Pinnacles is known for its rare talus caves. Discover the geology that underlies these unique cave and karst systems at Pinnacles.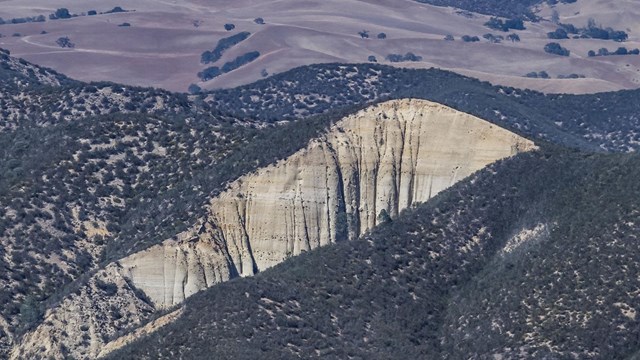 Faults
Pinnacles is a hotbed of volcanic and seismic activity. Discover the faults that have shaped the park for millions of years.


Last updated: April 27, 2020
explore more nature topics