Pets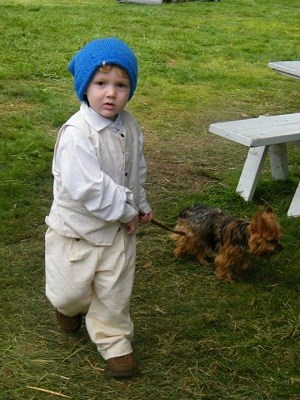 Pets are welcome at Perry's Victory and International Peace Memorial though there are some general rules that pet owners should follow during their visit.
Pets are not allowed in the Visitor Center and the Memorial at any time. Only Service Dogs may enter the Visitor Center and Memorial in company with their owners. It is the policy of Perry's Victory and International Peace Memorial that pets must not be left unattended during your visit. We recommend that one of your party remain with your pet in a shaded area away during your visit.
Pets must be restrained on a leash at all times while in the park. Owners are not allowed to tie or leash dogs to trees, signs, or railings in the park.
Cleaning pet waste from park grounds is the responsibility of the owner. Pet waste can transmit disease to visitors, children and other pets and should be removed from the park and not left on the ground. Please remember to bring plastic bags or other storage bags to properly transport waste to a trash can. Cleaning up after your dog is the responsible thing to do!
Following these simple rules will make your visit to the park, as well as your pet's visit, a more enjoyable one!
Last updated: February 8, 2019