Perry Education Days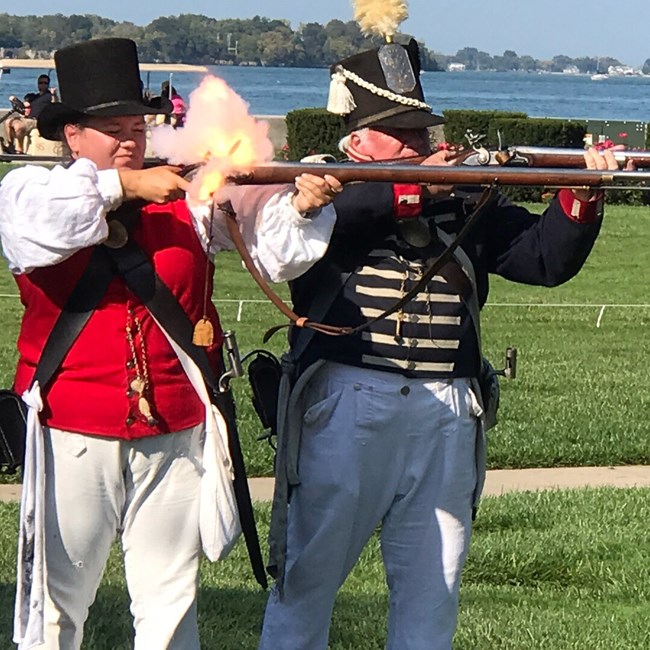 Virtual Perry Education Days May 25th-27th
This year we will be doing Perry Education Days virtually again along with some in person activities.
We will be broadcasting via Microsoft Teams. So, if you would like to be part of these live events, click here to
e-mail us
, which sessions you would like to attend, and we will send you an invite to that session. The invite can be opened in Teams itself or via any internet browser if you do not want to download the app. If we get high responses, we may try to add more sessions. Each session will be between 10-15 minutes with another 10-15 minutes of Q&A
If you have any questions just email us at pevi_social_media @nps.gov.
If these live event times do not work for you, we do have the videos from last years virtual Perry Educations Days on YouTube and Facebook.
https://www.youtube.com/channel/UC87BD3C2BN1XldTmQvqtw6Q/videos
May 25
(All times Eastern Time)
10:00- General War of 1812 talk
12:00- Battle of Lake Erie talk
2:00- Uniforms of the War of 1812
May 26
10:00- Musket Demonstration
12:00- Carronade talk- Naval artillery in the Battle of Lake Erie (Non-Firing demonstration)
2:00- Invasive Species that threaten Lake Erie/Great Lakes
May 27
10:00- Care of the Wounded
12:00- Food during the War of 1812
2:00- Building of Perry's Victory and International Peace Memorial
Last updated: May 5, 2021