The first 100 years of the peace between the United States, Great Britain, and Canada was not the smoothest sailing. In 1818 the US and Great Britain signed the Rush-Bagot Treaty which lead to the disarming of the Great Lakes. This tried to prevent the arms race that had taken place during the War of 1812. Both sides decommissioned many of their warships and sold them to merchants. The
Lawrence
and
Niagara
were sunk in Erie, PA. The
USS New Orleans
was not completed before the War of 1812 ended and she remained on her stocks housed over till the 1880s since no one knew how long this peace would last. There was also the USS Michigan/USS Wolverine which was launched in 1843 and was the first iron-hull warship for the US Navy. During the American Civil War, Michigan was armed with a 30-pounder Parrott rifle, five 20-pounder Parrott rifles, six 24-poundersmoothbores, and two 12-pounder boat howitzers. The Michigan also weighed 685 tons. This was clearly a violation of the 1818 treaty which limited the US to two vessels of 100 tons and one 18 pound cannon.
There was the Aroostook War in the 1838-39 about the border between New Brunswick and Maine. There was the Pig War over the border in the San Juan Islands of Washington State. This started in 1859 with both the US and the United Kingdom rushing men into the islands. This border dispute will not be resolved till 1872 when Kaiser Wilhelm I of Germany is chosen to 
arbitrate the dispute which ends peacefully (This site is now preserved as part of the 
San Juan Island National Historical Park)
.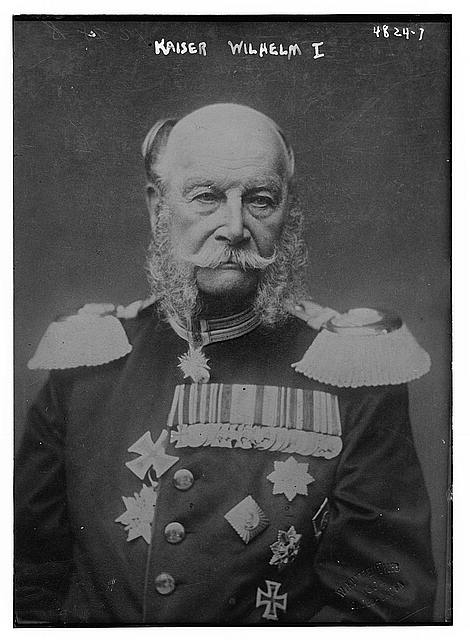 Another rough spot appeared during the US Civil War as a result of the Trent Affair. The British rushed large amounts of men and spent a lot of money upgrading the defenses of their colonies in North America. It also needs to be noted here that many Canadians crossed the border to fight for the Union during the Civil War.
The US was not the only country with political problems that would cause issues. There was the Rebellion of 1837-1838, in which rebels blew up Brock's Monument on the Queenston Heights Battlefield among other actions. There was also the Fenian Rising of 1867. In both of these cases the US Government's policy was one of not getting involved. That however did not stop Americans going out on their own and supporting the rebellions. These are just a handful of the ups and downs in the relationship the US had with Great Britain and Canada.
World War 1 marks the first time the US would ally with the British and Canadians in a War. However it was during World War 2 that this relationship really grew. One place this growth can be seen is in Newfoundland. On March 11, 1941 the US signed "Lend-Lease" which as President Roosevelt said the US would be the "Arsenal of Democracy." However the US prior to this actually traded 50 over aged American destroyers for base sites in the Caribbean Basin, this deal was signed on September 2, 1940 was called the
Destroyers for Bases Agreement
. The British then threw in the possibilities of bases in Bermuda and Newfoundland. The US did not wait long to cash in on the offer of bases in Newfoundland for 99 year leases rent free. The US Army Transport vessel
Edmund B. Alexander
arrived on January 29, 1941. This was the largest ship to enter St. John's Harbor till that time and it entered peacefully as it passed old artillery batteries and forts that were built or reconstructed because of rough times in the relationship between the US, Great Britain, and Canada. The
Edmund B. Alexander
carried 1,000 infantry, coast artillery, and antiaircraft personnel. 
[The port side of the Edmund B. Alexander, docked in the St. John's Harbour on the Southside, showing several US soldiers going into town on passes]
(Interesting side note is that the original name of the vessel
Edmund B. Alexander
was the
Amerika 
which was a German passenger liner. On April 14, 1912 the
Amerika
sent a message warning about ice bergs in the North Atlantic this message was heard by a famous Royal Mail Ship on her Maiden voyage but she will not heed the warning and will run into an iceberg and sink. That was the
RMS Titanic
. At the start of WW 1
Amerika
was in Boston and when the US entered the war it confiscated it for the US Military.) 
[Sinking of the Titanic - artist's conception]
On March 27, 1941 the US signed the rent free 99 year lease on what will become Fort Pepperrell and on May 5 construction began. 
[Construction at Fort Pepperrell, 1941 Construction at Fort Pepperrell began in May 1941. Builders were initially told the base should accommodate 3,500 American troops, but that number was increased to 5,500 after Japan attacked Pearl Harbour on Dec. 7, 1941.]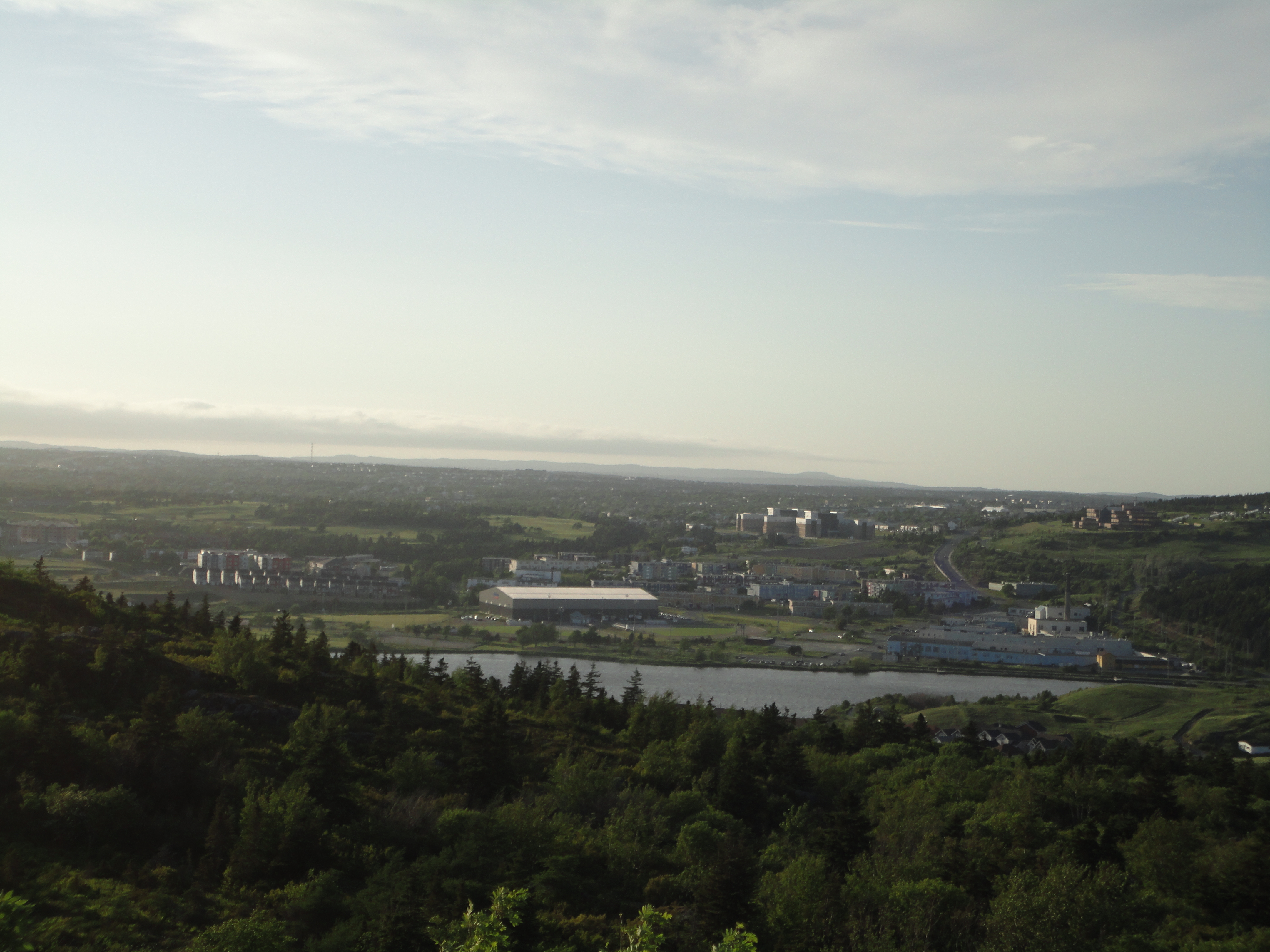 [Modern view of the Fort Pepperrell area with some old and new construction]
Canadian forces had arrived prior to the US (remember Newfoundland and Labrador were not part of Canada during WW 2.) They choose to fortify Fort Amherst and Cape Spear. That left Signal Hill for the US. By the end of February 1941 four 155mm batteries were moved to the summit of Signal Hill. The 155mm had a range of just less than 10 miles (15.9 km). Four 3 inch antiaircraft guns were mounted near George's Pond along with four .50 caliber machine guns. For a short time the US Army also placed two 8 inch rail guns (from Fort Hancock, NJ now part of Gateway National Recreational Area). These guns had a range of 14 miles (22.8 KM). These two guns will be moved in November/December of 1942 when Cape Spears 10 inch guns (originally from Fort Mott, NJ before WW 1.) became operational. The 8 inch guns would be moved north to Red Cliff Head where they could protect both St. John's and Conception Bay, where there was a large iron ore mining operation on Bell Island.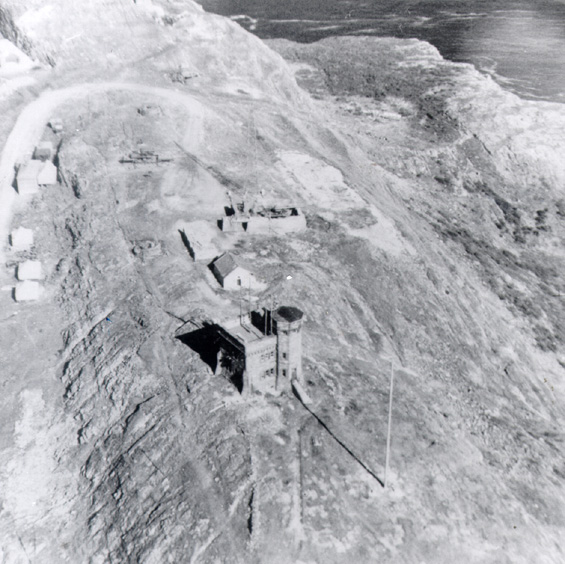 [
American guns near Cabot Tower]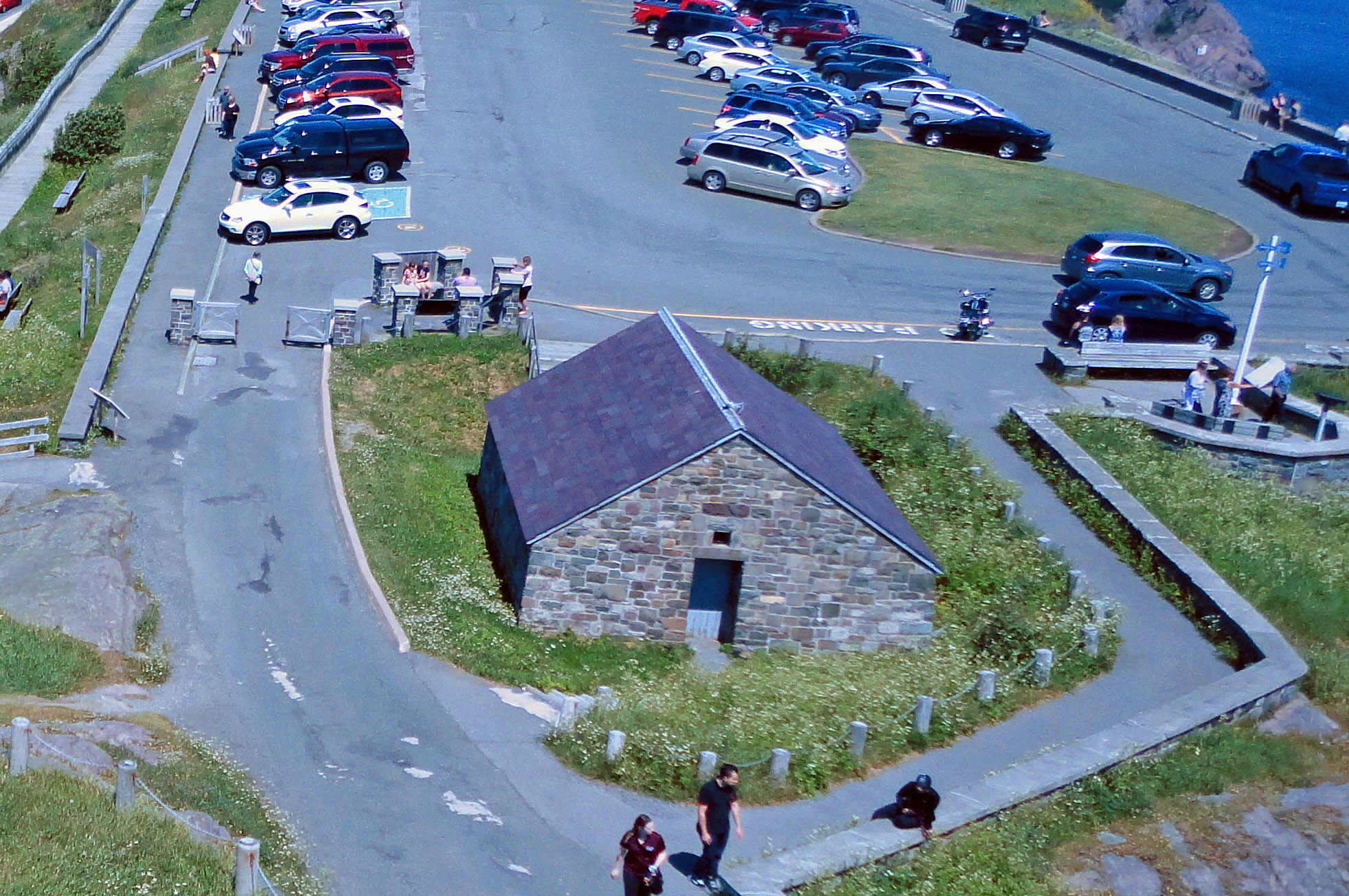 [Modern view of the summit of Signal Hill. One of the 8 inch rail guns would have been located in the upper right of this picture.]
Besides manning these guns a US spotlight detachment of about 30 men were stationed at Cape Spear with the Canadians for their antiaircraft guns. None of the guns for the defense of St. John's were fired in anger, even though a German U-boat did surface just off of Cape Spear during the war. Saying this there was a battery on Bell Island that did fire at a U-boat after it sank two vessels there. The U-Boat was not hit. A U-Boat did attempt to fire two torpedoes into to St. John's harbor. One of them hit below Fort Amherst.To compare range of guns near St John's here is a list:   
Signal Hill or Red Cliff Head 
(2) 8'' Rail gun          14 Miles/22.8 KM 

  (4) 155MM

               

10 Miles/ 15.9 KM
Canadian
Fort Amherst 
(2) 4.7 Inch gun         8.7 -10 Miles/14-16 KM approx.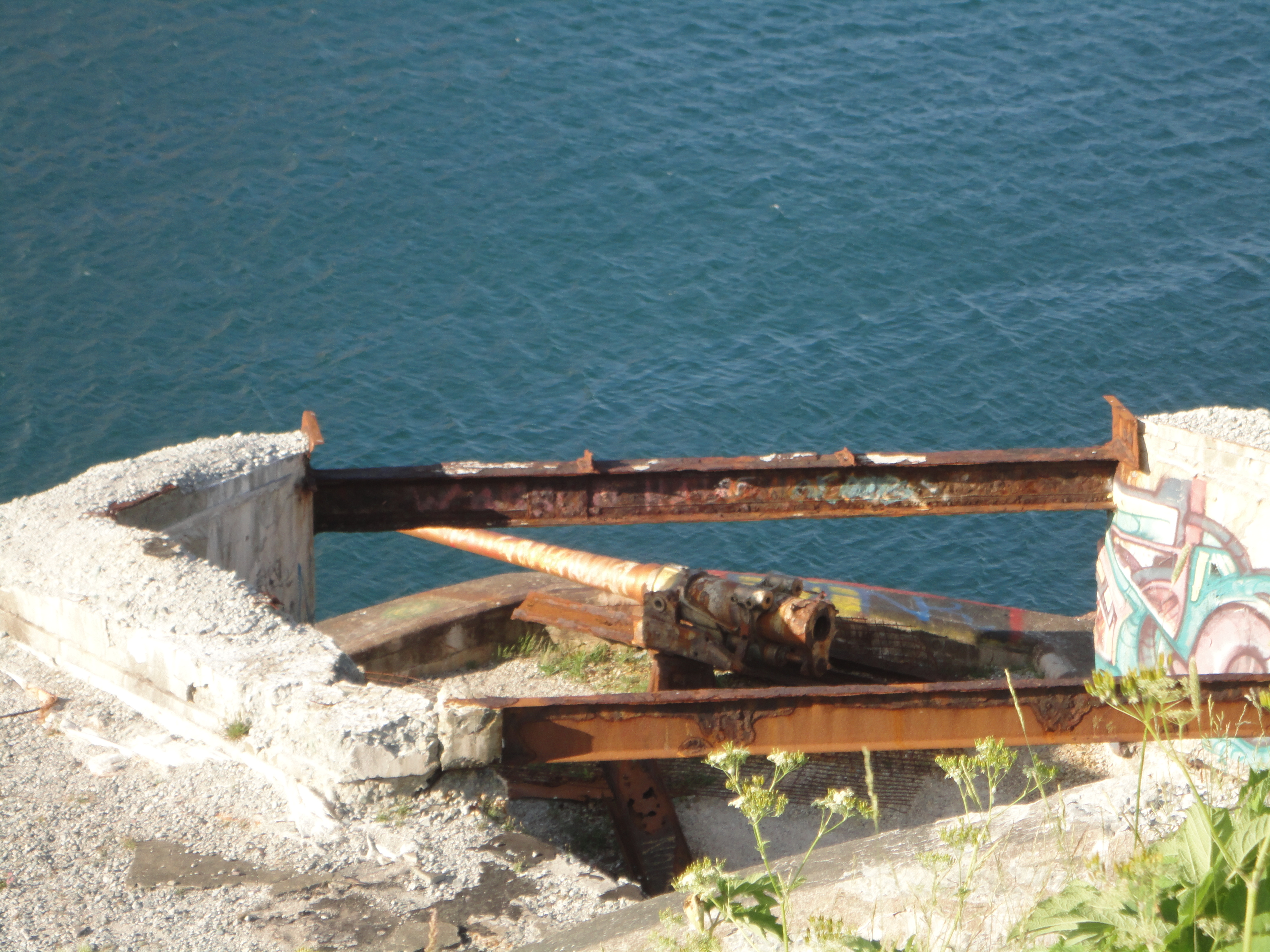 [Modern view of one of the 4.7 inch gun at Fort Amherst.]



Fort Chain Rock 
(2) 75 MM Gun          6.2 Miles/10 KM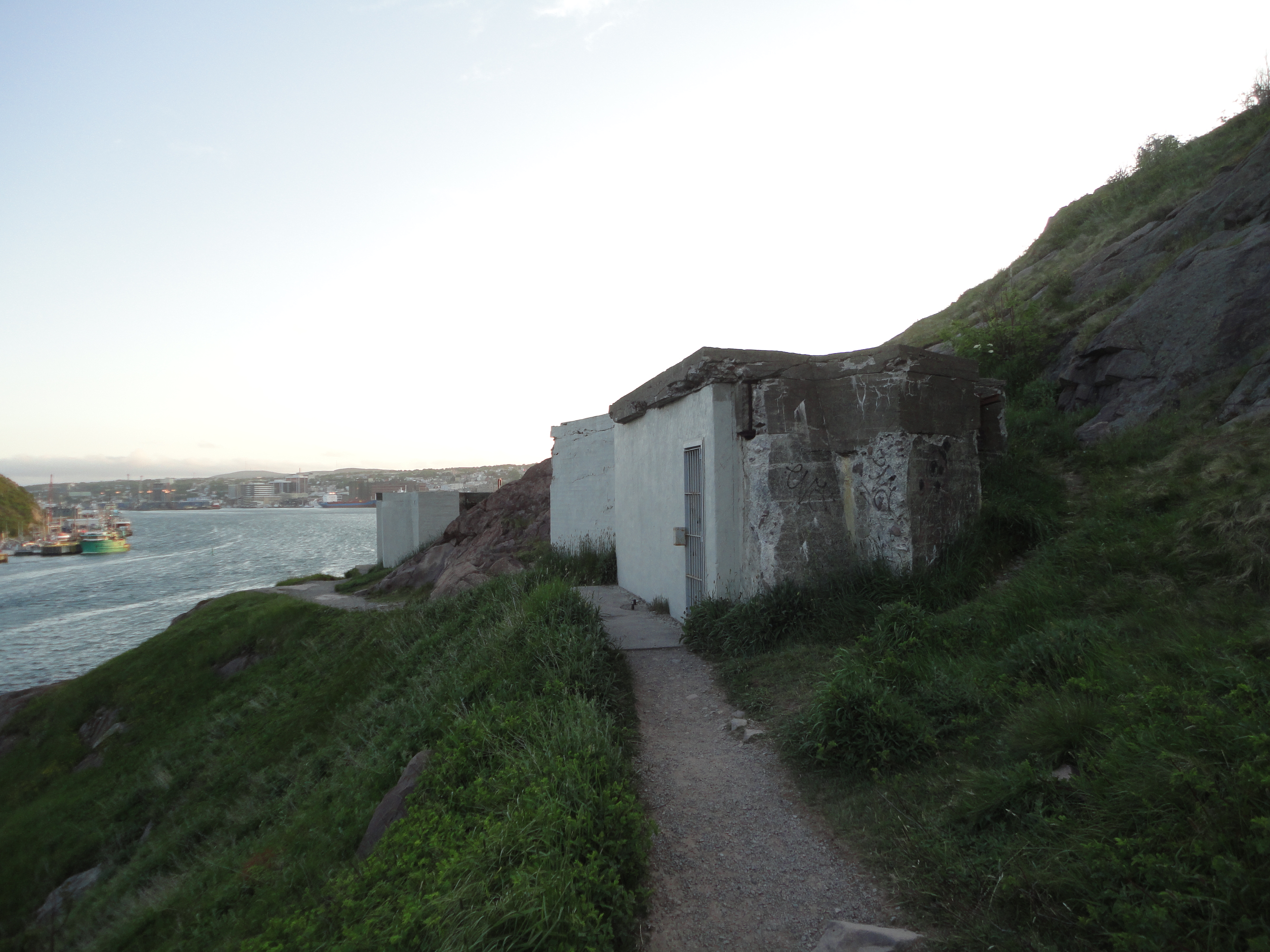 [Modern view of Fort Chain Rock]
Fort Cape Spear 
(2) 10 Inch Gun         8 Miles/12.9 KM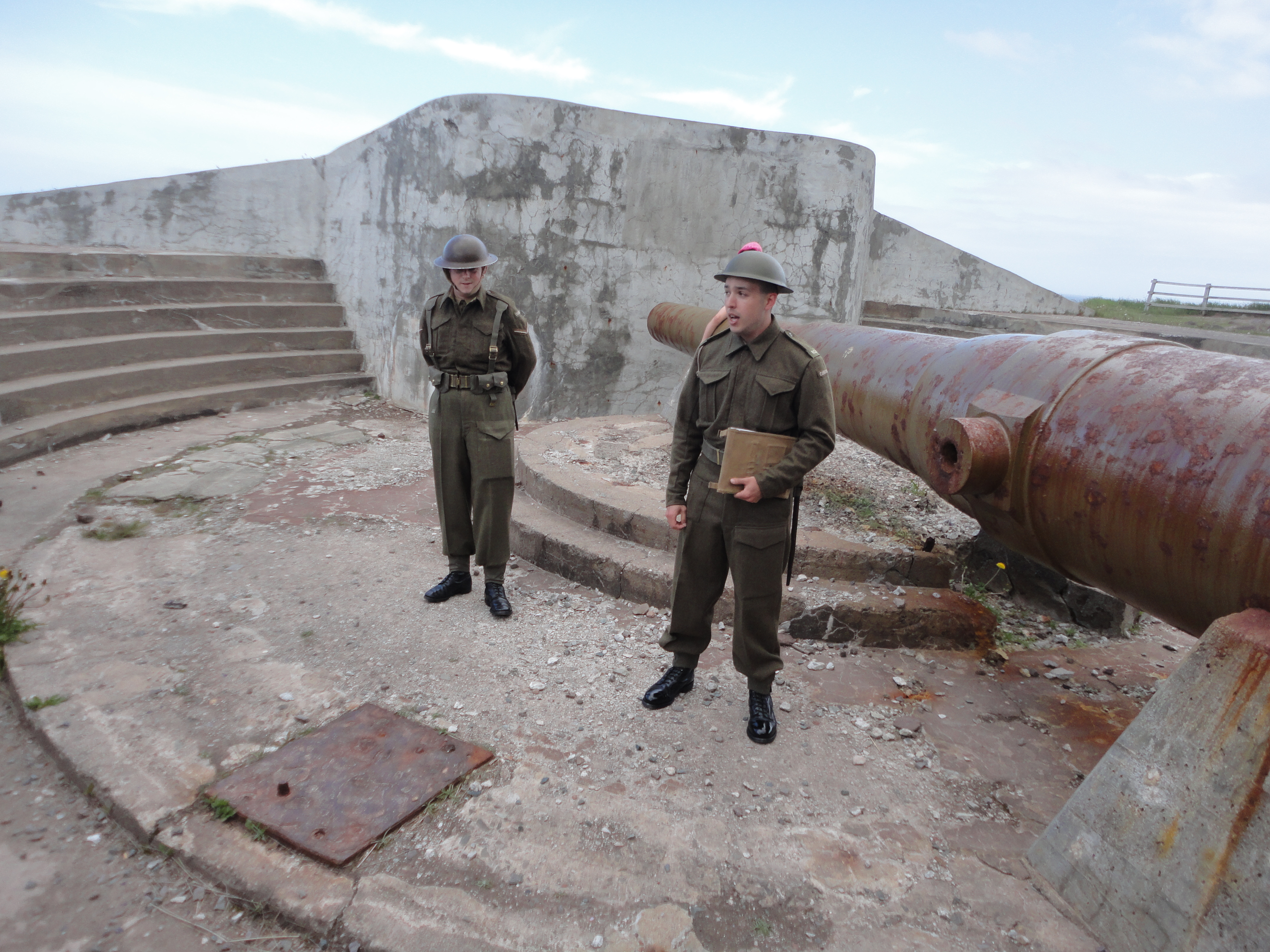 [Modern view of 10 inch gun and concrete battery position. During a Parks Canada guided walk of Fort Cape Spear]
German Battleship Bismarck  
  (8) 15 Inch Guns              22 Miles/33 KM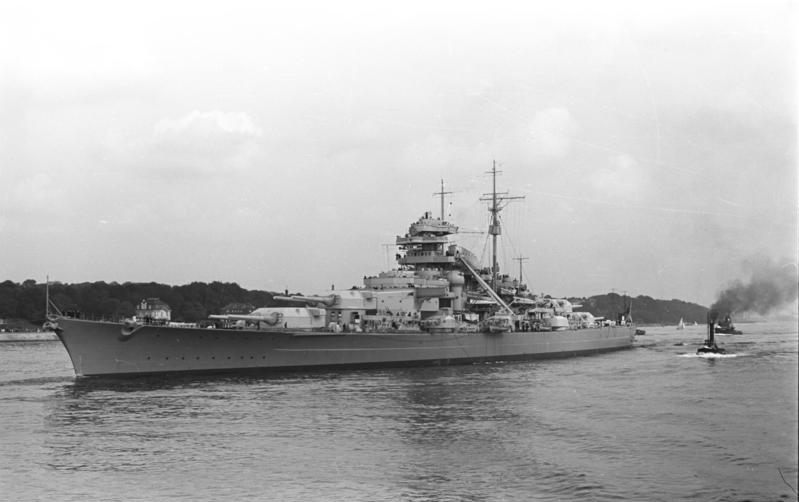 [German Battleship Bismarck]
The Bismarck will never make it this far on its maiden cruise this is just to illustrate the difference in range of guns. If the Bismarck had attacked it would be able to fire at will and the US and Canadian Coast Artillery could do nothing about it. The main fear in St. John's however was German U-Boats. 
US Units stationed at Signal Hill went through many name changes over their time in St. John's here are their final names: 
Battery C 24th Coast Artillery Separate Battalion [155mm] 
421st Coast Artillery Battalion (Composite)(Antiaircraft) 
Battery D 24th Coast Artillery Separate Battalion [8 inch rail gun]  
The structures built at Signal Hill were temporary structures that came down almost as quickly as they went up. The temporary structures included 18 barracks for 478 men, 2 mess halls, 2 rec buildings, a dispensary, post exchange, machine and carpenter shops, sewerage and refrigeration plants, pump house, and a tennis court. Many of these structures were located below the summit on the west side of the hill. By the summer of 1944 there was a small radar station near George's Pond. One is one of two Quonset huts built near George's Pond. The other was a magazine for ammunition which is still fulfilling that role to this day for Parks Canada's historic weapons programs.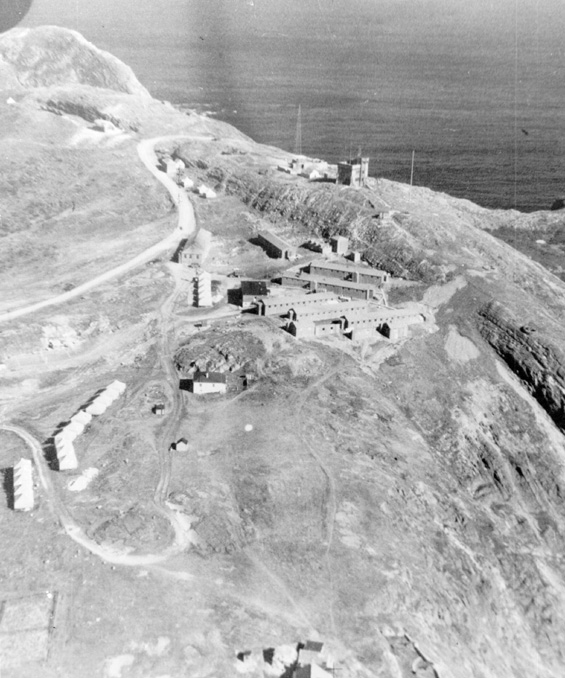 [View of Cabot Tower many of the US built temporary structures.]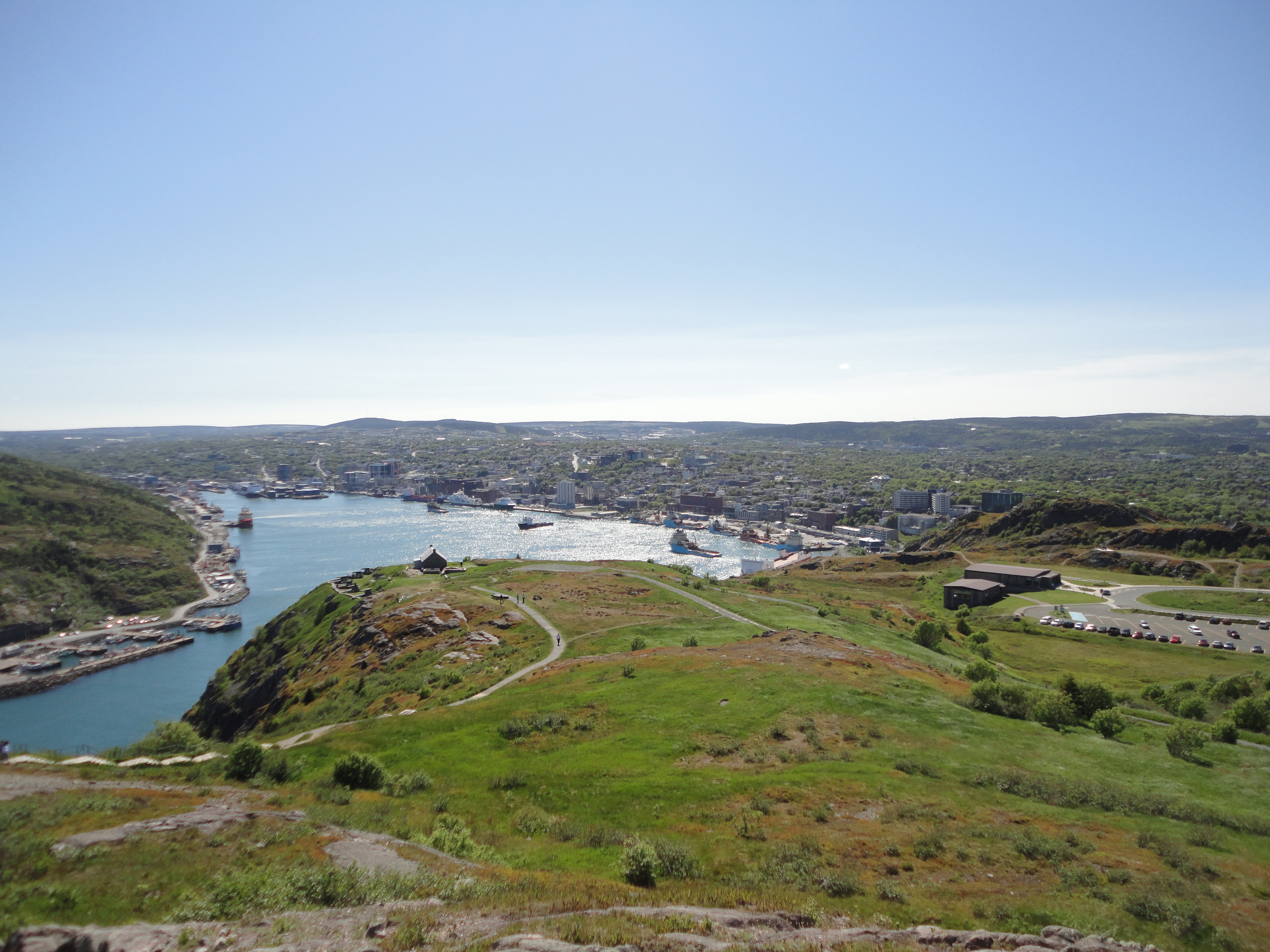 [Modern view of where many of the temporary US structures were built.]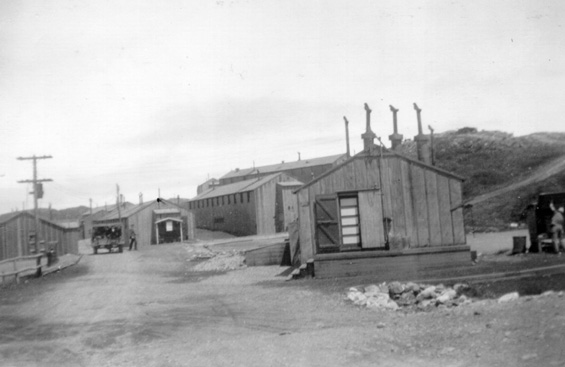 [Barracks and Mess hall, A, B, C, and D Battery, Signal Hill]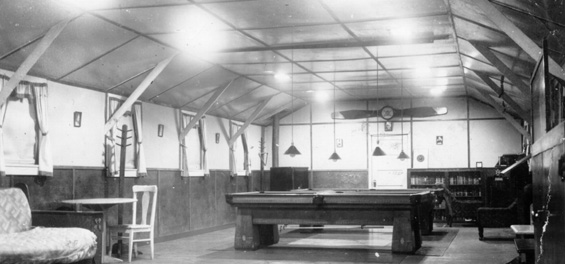 [Day Room, B & D Battery. Located on Signal Hill, St. John's, Newfoundland, this room featured a pool table.]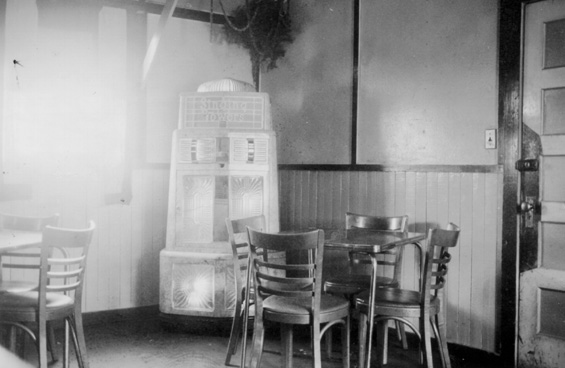 [B and D Battery Coast Artillery, US Army, PX canteen.]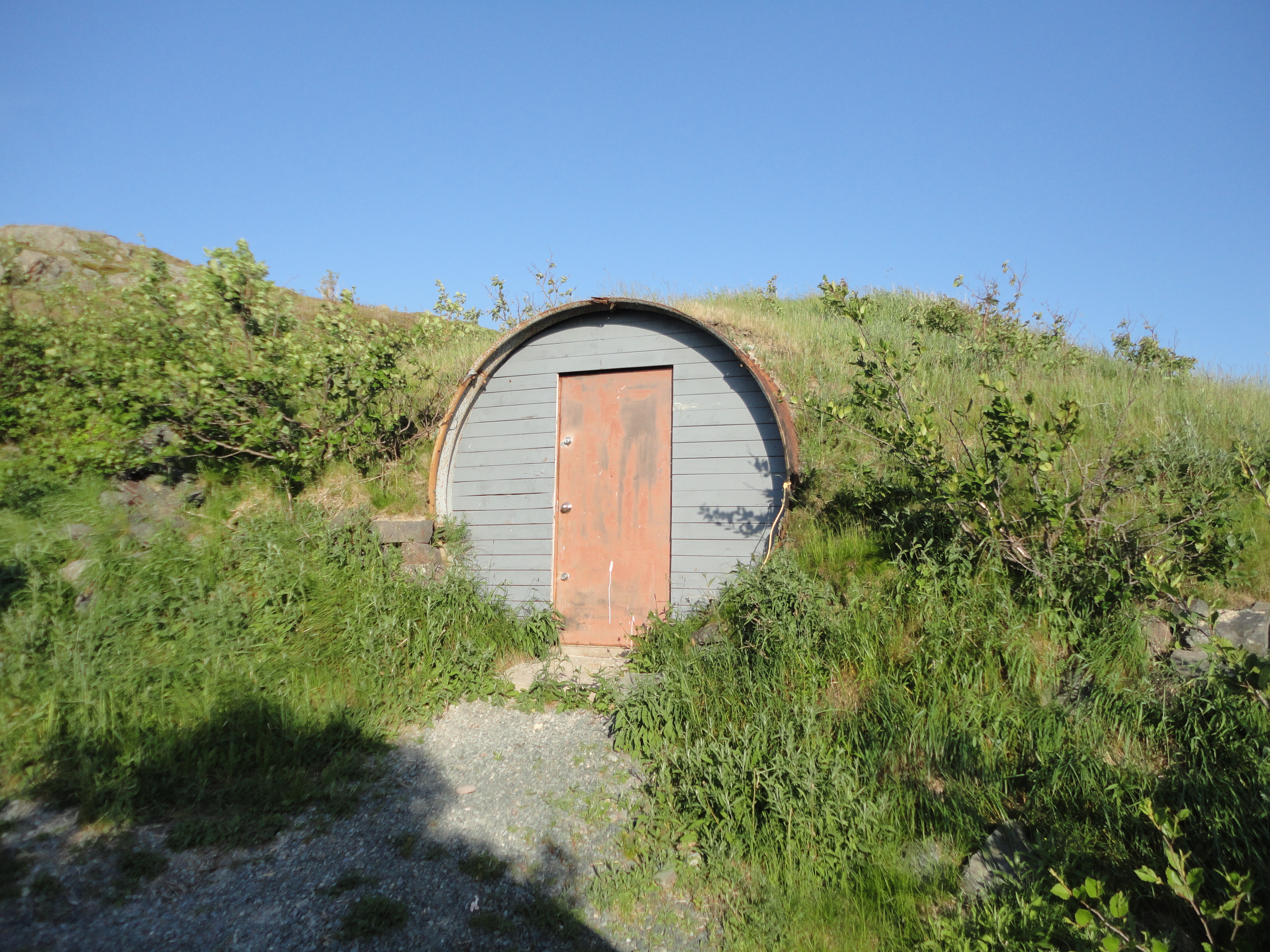 [Modern view of US built Quonset huts built near George's Pond]
The US Army will man some of its batteries till August of 1945. When the Air Force was created from the Army Air Corp Fort Pepperrell became an Air Force Base. The last US military personnel were withdrawn from Fort Pepperrell on May 15, 1960. The base was finally handed over to the Crown on August 10, 1960. Nowhere near using the whole 99 year lease. The US Naval Station Argentia will be leased longer with the US not withdrawing and handing the base over till 1994. 
While going through several online archives range from the US Library of Congress, Provincial Archives of Newfoundland and Labrador, German Archives, and many others I came across the picture below.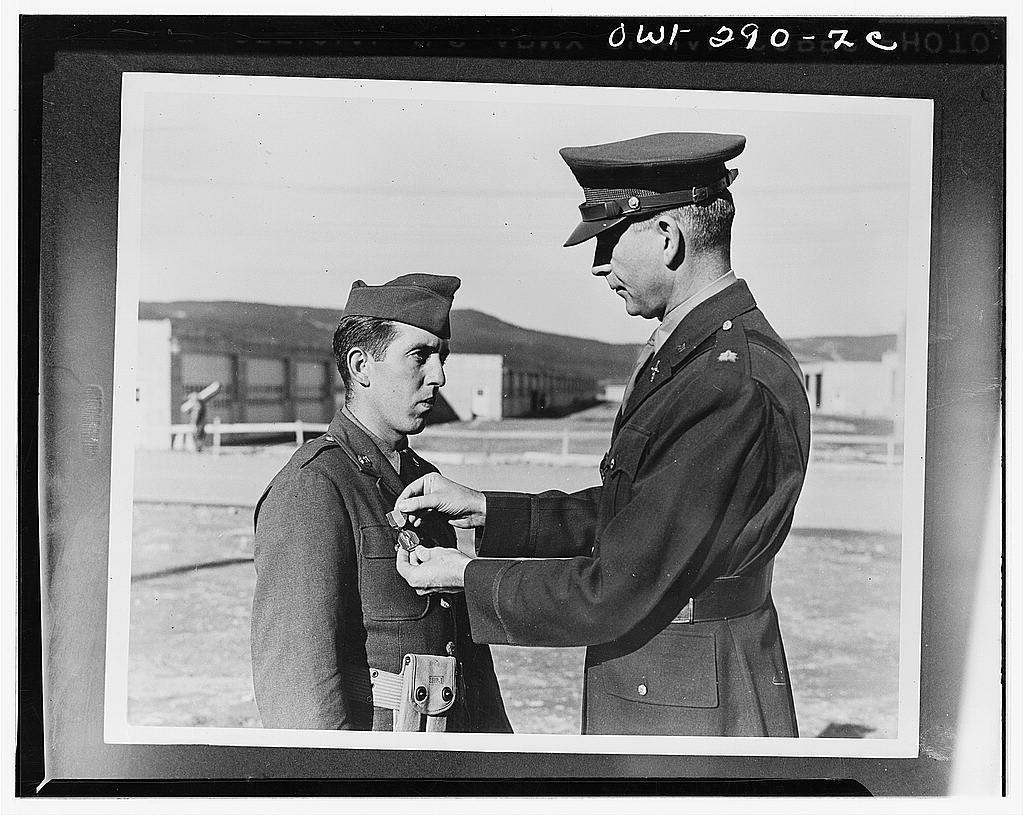 This Picture is of Private Andrew Shestock receiving the Soldiers Medal from Lieutenant Colonel E.E. Reid of the Newfoundland command for saving a Newfoundland citizen from drowning. Not only were these US Service men protecting the valuable harbor for the Allied war effort they were an important part of the community of St. John's and Newfoundland and Labrador. In a war where over 60 million people were killed this is just one shining moment during that time where at least one more person got to go home at the end of the day.
What I have been up to...
Weeks three and four were largely the same as the first two weeks. I.e helping with the noon gun and range for the Tattoo. There was hope to get me to the other sites in the field unit such as Castle Hill, Hawthorne Cottage, Ryan Premises, and to the Park Terra Nova.  Unfortunately because of things going on in St. John's unfortunately those trips never happened. Looks like I may have to go back some day. Friday the last day working up there was a wet morning. Thus the noon gun did not get fired on my last day. Friday I also helped make rations for the second Camp of Instruction program which was the immersion program about World War 1 I have written about in a previous post. This involved removing labels from modern day cans of meat and fruit and placing reproduction labels on the cans and packaging biscuits in wax paper for the bread ration (Think the WW1 version of hardtack.) 
This post might mark the end of my detail at Signal Hill but come back in the next week or two I will post about my return to PEVI, the future, and just to wrap up this whole adventure.