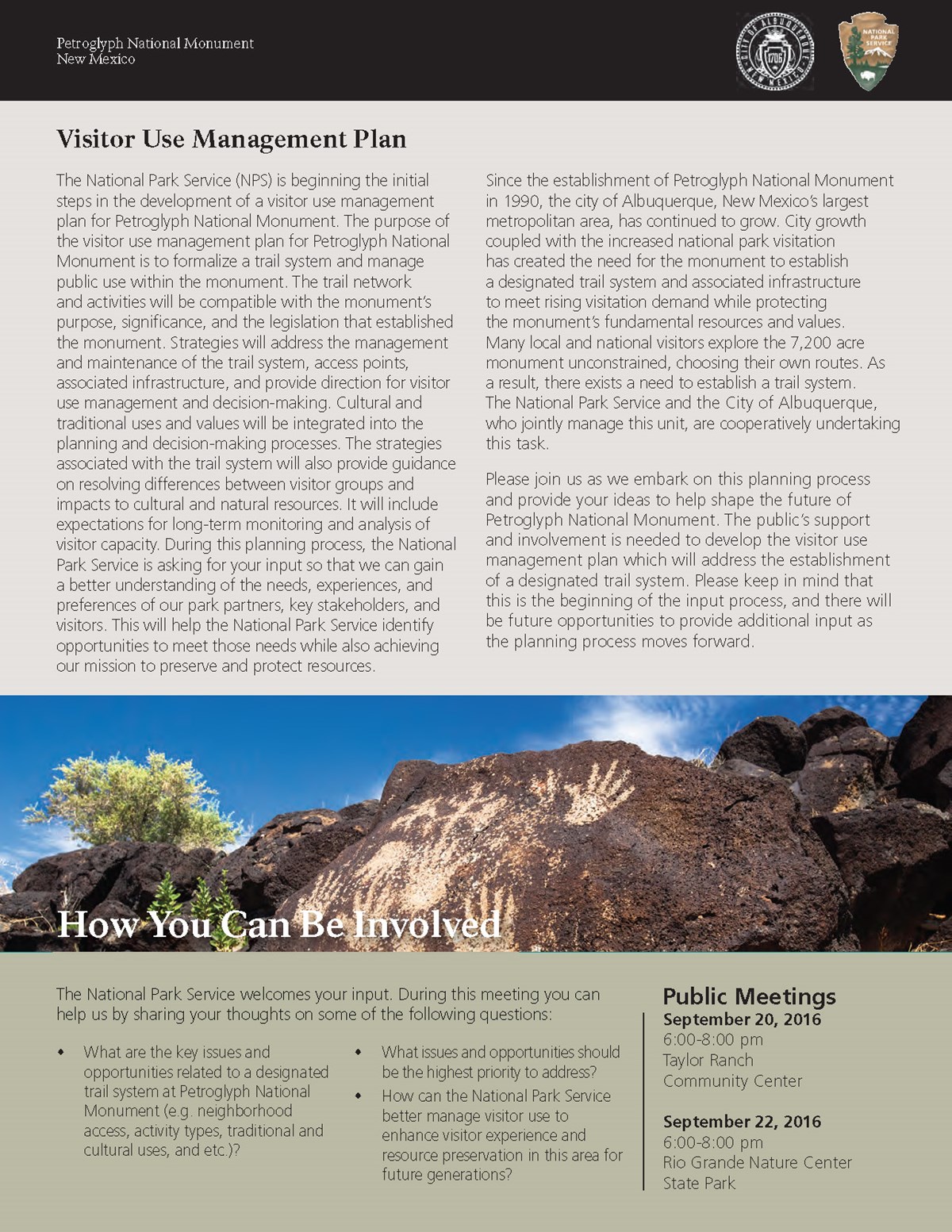 Public comment about the Visitor Use Management Plan may be submitted through this website.
You can get involved in supporting Petroglyph National Monument by volunteering to help staff the visitor center, rove the trails, or assist us during park clean-up projects. Contact the Volunteer Coordinator via email or by calling 505.899.0205 ext. 230.
Petroglyph National Monument can also accept monetary donations on behalf of the National Park Service.