Volunteer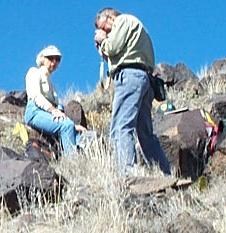 As with all National Parks and Monuments, we owe a huge debt of gratitude to the people who volunteer their time and efforts to making Petroglyph National Monument the place it is, and helping us move toward what it can become.

Volunteer opportunities are available staffing the visitor center. If you enjoy meeting people from all over the world and like to help visitors make the most out of their visit to Albuquerque and the monument, then this is an opportunity for you. Please call:
Petroglyph National Monument Visitor Center Volunteer Coordinator at (505) 899-0205 x332 or email us at:
e-mail us

We are also currently recruiting for trail watch volunteers. For more information about this opportunity, please call Ranger Steve at (505) 899-0205 ext. 333.
For volunteer opportunities throughout the National Park Service visit: www.nps.gov/volunteer or www.volunteer.gov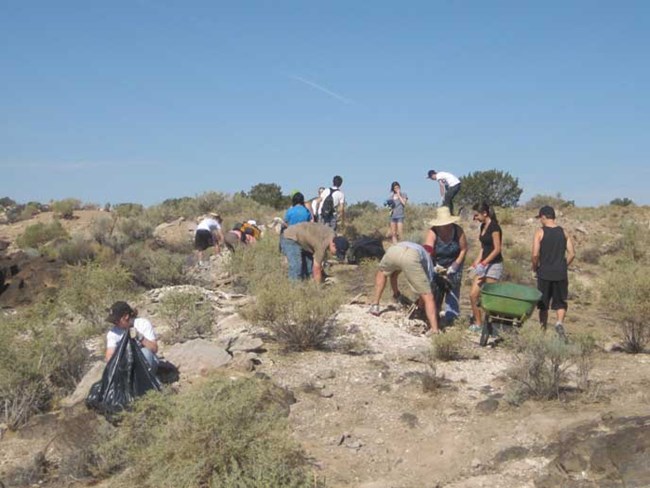 All volunteer clean-up projects must be officially coordinated and cleared with either the National Park Service or with the City of Albuquerque Open Space Division. This procedure will ensure that all projects comply with the National Environmental Policy Act (NEPA) and will also adequately protect the natural and cultural resources as well as the safety of all participants. For more information on this process please call one of the offices listed below:

Jim Sattler, City of Albuquerque Open Space (505) 452-5213
Bill Pentler, City of Albuquerque Open Space (505) 452-5222
Andre Perera, National Park Service (505) 899-0205 ext. 223





Last updated: September 22, 2018