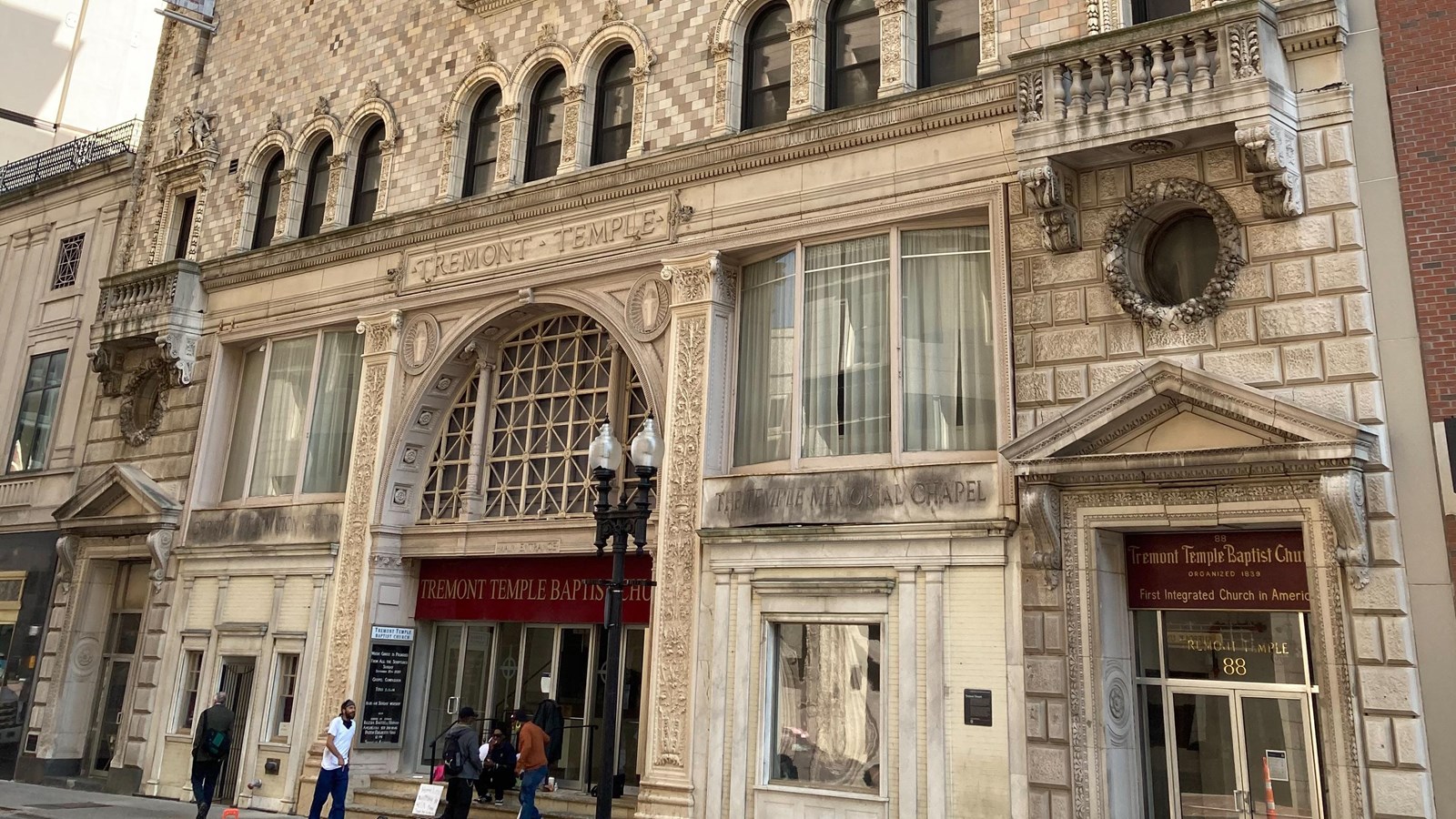 Location:
88 Tremont Street
Significance:
Church where abolitionists, suffragists, and other activists spoke.
An important church and gathering place, reformers and activists have used the many rooms and halls of Tremont Temple throughout its history.
In the mid-1800s, Tremont Temple became strongly tied to Boston's Underground Railroad. Militant abolitionists gathered here before launching their unsuccessful courthouse raid to free Anthony Burns in 1854. It also served as the venue where Boston's most famous freedom seekers, including Burns, Thomas Sims, and William and Ellen Craft, told their powerful stories to audiences eager to hear of their daring escapes and trials as they made their way to freedom.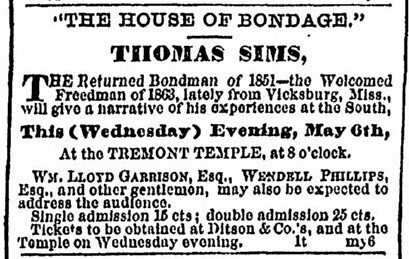 Newspaper clipping advertising a lecture by Thomas Sims at Tremont Temple (Credit: Boston Herald, May 6, 1863).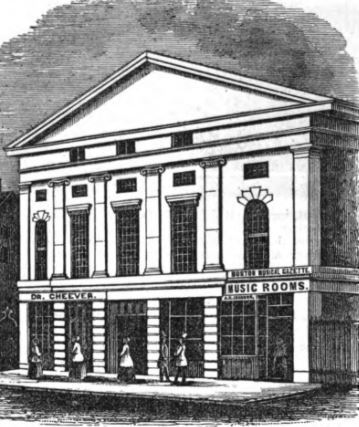 Tremont Temple (Credit: The Boston Directory, 1851).
Tremont Temple also served as a significant gathering space during the women's suffrage movement. Numerous speeches and annual meetings occurred at Tremont Temple, and suffrage groups, including the Woman's Era Club and the Massachusetts Woman Suffrage Association, held gatherings in its many community rooms.
Last updated: January 8, 2023