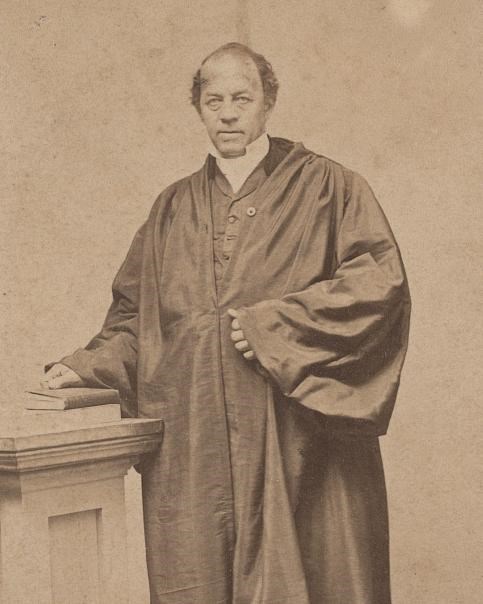 Significance:
Social Activist and Minister
Place of Birth:
Loudoun County, VA
Date of Birth:
November 1815
Place of Death:
Boston, MA
Date of Death:
March 14, 1873
Leonard Andrew Grimes was a free Black, hack driver, abolitionist, Underground Railroad conductor, and Baptist minister who grew up in Loudoun County, Virginia before the Civil War. While in his twenties, Grimes witnessed the brutality of slavery first-hand on a journey through the South. The experience radicalized him and on his return, he committed himself to the task of assisting freedom seekers.
He became a hackman in the District of Columbia and discovered that his profession provided the perfect cover for helping fugitives escape from Virginia. He contributed to an unknown number of escapes before he was finally arrested and convicted of the crime in 1839. He served two years hard labor in the Richmond Penitentiary and paid a fine of $100. After his release, Grimes and his family left Washington and settled first in New Bedford, Massachusetts and then Boston, where Grimes became minister of the Twelfth Baptist Church. With scores of self-emancipated slaves among its members, Twelfth Baptist became known as "The Fugitive Slave Church." As minister, Rev. Grimes mobilized the Black community of Boston in their efforts against the Fugitive Slave Law, raised funds for fugitive assistance, and participated in every major fugitive slave case including those of Shadrach Minkins, Thomas Sims, and Anthony Burns. In addition to raising funds to purchase the freedom of members of his congregation, he also raised money and traveled to Baltimore to purchase the freedom of Anthony Burns.1
During the Civil War, Grimes joined the chorus of Black leaders agitating for the enlistment of black soldiers and was rewarded in 1863 with the creation of the 54th Massachusetts Infantry Regiment, one of the war's first African American regiments.
Footnotes
Kathryn Grover and Janine V. Da Silva, "Historic Resource Study: Boston African American National Historic Site," Boston African American National Historic Site, (2002), 17, 90-92.
Last updated: January 16, 2023