Safety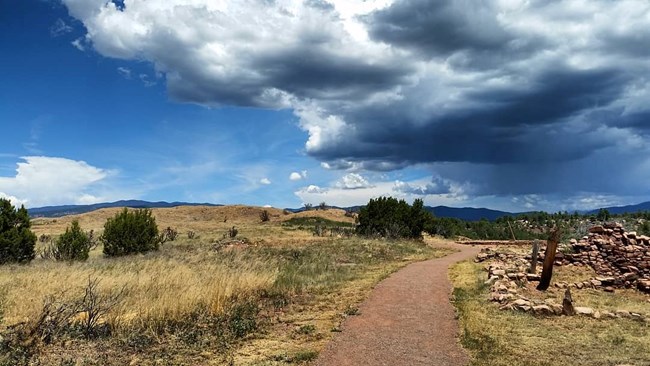 Park Safety

New Mexico is sunny year-round with a mild, semi-arid climate. Be aware that weather can change quickly in this region. Check the weather to prepare yourself for seasonal conditions. As always, in an emergency, dial 911. Please know your limits at this high desert altitude (7,000 feet). We recommend that you wear clothing appropriate to the season, bring plenty of water, stop for a snack or lunch at one of the picnic tables, wear comfortable shoes, put on plenty of sunscreen, and don sunglasses and a hat.
During the monsoon season (July-late September), thunderstorms are common and produce a lot of lightning. Always remember, when it roars, stay indoors!
Keep pets on leash on the trail at all times. Do not approach wildlife, especially rattlesnakes. If you see a rattlesnake when on the trail, please avoid and report to a ranger.
Anglers with permits to fish on the Pecos River within the park boundary, please be aware that the water can be deceptively cold and swift. Spring and summer seasons can bring about flash floods on the river at any point throughout the day.
If you have questions or concerns about safety, please call the Visitor Center at 505-757-7241.
Last updated: May 2, 2020