History & Culture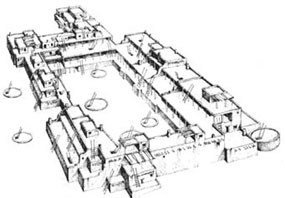 Pueblo and Plains Indians, Spanish conquerors and missionaries, Mexican and Anglo armies, Santa Fe Trail settlers and adventurers, tourists on the railroad, Route 66 and Interstate 25...the Pecos Valley has long been a backdrop that invites contemplation about where our civilization comes from and where it is going.
A Southwestern Gateway

Between the towering Sangre de Cristo mountains and the flat-topped Glorieta mesa lies the Glorieta Pass, through which a continuously unfolding story of human culture has traveled to and from the Pecos Valley for thousands of years.

Cicuye, later Pecos, became known as one of the most powerful of the northern New Mexico pueblos. Why?
Location, location, location
. For one thing, it was at a higher elevation, 7,000 feet, where the growing season was shorter but the position more defensive. The Great Plains lay to the east of Glorieta Pass, while to the west there is the Rio Grande Valley and the Colorado Plateau, which in turn led to the Gulf of California, Old Mexico, and lands beyond. Whoever controlled the pass controlled the migration and trade routes of a vast region.
According to notations made by those who accompanied Coronado, the pueblo had as many as 500 warriors who could respond to occasional unfriendly incursions of the Apache and other Plains Indians as well as the Spaniards, at least for a time.
Thousands of years of this rich history is preserved for visitors to Pecos National Historical Park.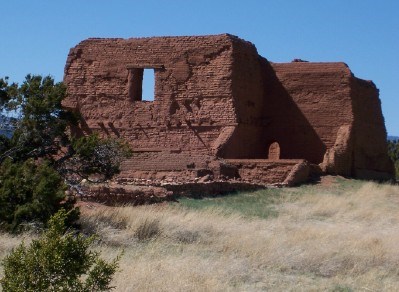 Last updated: September 7, 2015