---
MENU
---
Chapter 1
Introduction
Chapter 2
Urban Development
Chapter 3
Maritime Activity
Chapter 4
Agriculture
Chapter 5
Industry
Chapter 6
Transportation
Chapter 7
Education
Chapter 8
Religion
Chapter 9
Social/Cultural
Chapter 10
Recommendations
Appendix 1
Patterned Brick Houses
Appendix 2
Stack Houses
Appendix 3
Existing Documentation
---
SOUTHERN NEW JERSEY and the DELAWARE BAY

---

Historic Themes and Resources within the
New Jersey Coastal Heritage Trail Route


CHAPTER 3:
MARITIME ACTIVITIES (continued)
---

Ship Building
Many of the ships that were built and based in the area were sloops or schooners (Fig. 24), similar to the vessels that sailed from Salem and Greenwich prior to the war. As trade ships they carried lumber, hoops, coal, coal oil, vitriol, salt cake, brick, stone, fertilizers, railroad ties, tobacco, sugar, farm products, furs and ice as far north as Newfoundland and as far south as South America. [13]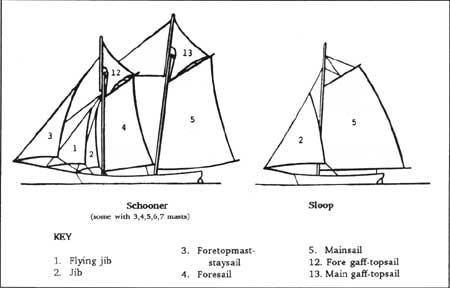 Figure 24. Diagram of schooner and sloop type vessels, identifying sails and rigging. Guidelines for Recording Historic Ships.
Though the earliest vessel for general transportation was the dugout canoe used by the Indians, most area towns—Bridgeton, Cedarville, Dennisville, Dividing Creek, Dorchester, Fairton, Goshen, Greenwich, Leesburg, Mauricetown, Millville, Newport, Port Elizabeth, and Port Norris—were historically home to shipwrights and shipyards. Here were built shallops, sloops, and schooners for oystermen and fishermen in the region, as well as for use by traders based in Philadelphia and New York. New York and Philadelphia businessmen invested in Jersey-built ships and then registered them in those cities. [14]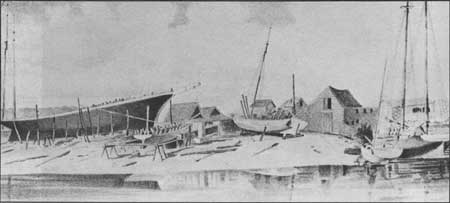 Figure 25. Shipyard of F.L. Mulford, Millville. Atlas, 1876.
Shallops and sloops were common craft around the Delaware Bay and its rivers in the early colonial period, popularly used for trade. Use of these two types of ships—for oystering, fishing and trading—declined after the versatile schooner was introduced to the colonies in 1760. Colonial shipwrights built the first schooners based on early eighteenth-century English and European examples, with new hull designs and changes in the rig instituted later to render the vessel easier to handle and better suited for a small crew. These first schooners were used primarily for commerce. In addition, each region developed its own variations. "Local hull types were designed to meet prevailing conditions such as tide, depth of water, weather, and wind, as well as the demands of a particular service such as fishing or freighting." [15] In the 1730s one design, the "Virginia" model, appeared often and it influenced the designs of two classes of schooners. One, the large, speedy, seaworthy, and ocean-going schooners such as the "Baltimore Clipper" type class was prominent by the War of 1812. [16] The Virginia model also influenced the design of a smaller schooner-rigged vessel, the pilot boat. Between 1830-60 it was developed as an oyster boat and became known as a "Bay Schooner"—referring to the Chesapeake Bay. Once the local oyster industry escalated, the Bay Schooner was modified to adapt to the Delaware's strong tides and shallow waters. By the 1920s, Delaware Bay schooners had taken on their own unique characteristics. Increased length of the hull lines, a freeboard with a long sweeping sheerline, and smaller heart-shaped sterns with elliptical tops characterized New Jersey schooners. [17]
The growth of the oyster industry in particular led more local shipwrights to build schooners; sloops also were "dismantled and refitted as schooners with fore and aft rigs." [18] Between 1870 and 1935, 153 wood vessels were produced in Bridgeton, 100 in Dorchester, 71 in Leesburg, 61 in Mauricetown, 55 in Millville (Fig. 25), 38 in Greenwich, 32 in Port Norris, 17 in Newport, 16 in Cedarville, three in Fairton, and two in Port Elizabeth. [19] The Del Bay Shipyard, now owned and operated by WHIBCO Inc., is an example of how other shipyard facilities might have appeared (Figs. 26-27). The site consists of several sets of long, three-story rectangular buildings. The interiors of these buildings are virtually vacant and provide room for the construction of schooners and other vessels, though written and graphic evidence suggest most were built outside. During World War II, the shipyard constructed mine sweepers for the American government. The Del Bay Shipyard operated well into the latter part of the twentieth century.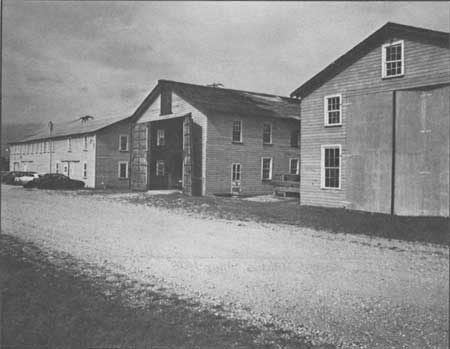 Figure 26. Del Bay Shipyard, located in Leesburg, repaired and built schooners as well as other vessells, including World War II mine sweepers.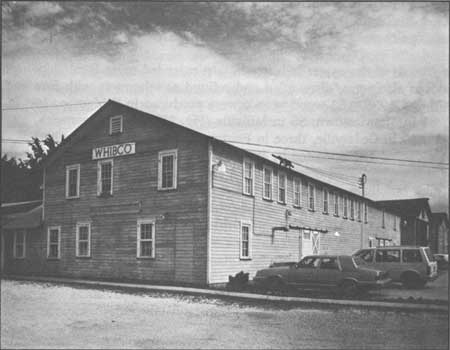 Figure 27. Today WHIBCO Incl., a local sand-mining company, uses the Del Bay Shipyard facilities as its headquarters.
The number of boats built in Cumberland during the same period ranked it as the second-largest boat building county in New Jersey (after Camden County). Cape May County ranked third: from 1870-99, shipwrights were responsible for forty four vessels from shipyards in Dennisville, Goshen, Tuckahoe, and Marshallville. When yards in the last two towns shut down in 1883, Dennisville makers compensated, and from 1871-91 produced twenty-six three masted vessels. A decline in Cape May County ship production occurred in the 1880-90s due to a demand for larger ships than what could be built locally, coupled with a depleting local lumber supply. [20]
As the oyster industry modernized, so did the New Jersey-style schooners. Wind power dredges gave way to motors. In turn, the time spent working and living on the boat shrank to daylight hours. The absence of sails (Fig. 28) also invited the addition of pilot houses, which shifted the captain's command center from below deck to above. Today several schooners in the Bivalve/Shellpile area have been converted to power engines. Most existing schooners pre-date 1930, the last year they were built in the area. The oldest extant example of a schooner built with sails and refitted with a power engine is the CASHIER, believed to date to 1849 (Fig. 29).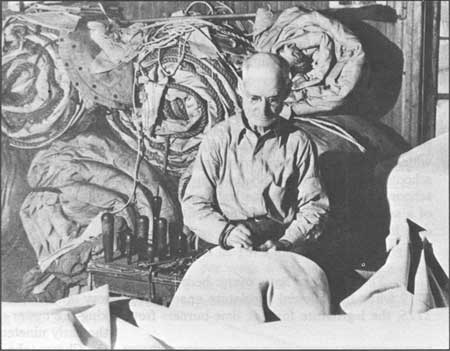 Figure 28. Sailmaker Ed Cobb working in the sail loft of a building that is extant in Bivalve. Rutgers Collection, early 20th century.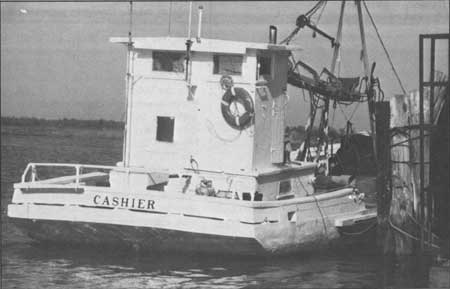 Figure 29. The CASHIER (ca. 1849), moored in Commercial Township, is believed to be the oldest commercial fishing boat in use in this country. Leach.
Continued >>>