---
MENU
---
Chapter 1
Early Resorts
Chapter 2
Railroad Resorts
Chapter 3
Religious Resorts
Chapter 4
The Boardwalk
Chapter 5
Roads and Roadside Attractions
Chapter 6
Resort Development in the Twentieth Century
Appendix A
Existing Documentation
---
RESORTS & RECREATION

---

An Historic Theme Study of the
New Jersey Heritage Trail Route


CHAPTER III:
Religious Resorts
---
Since the seventeenth century, religion has played a significant role in populating and popularizing the Jersey Shore. Although the resorts founded by religious groups are no longer limited to a single denomination, most retain some aspects of their religious heritage. The "missionaries" responsible for establishing shore retreats left behind specially designed urban plans; social life was organized around a meeting house or auditorium, and urban development occured naturally, an extension of a growing community. Although these shore resorts profited from the new railroads, they did not rely on them for a population. The result was often a homogeneous community, both in terms of residents and urban design. In contrast, the developers who planned speculative resorts were more concerned with selling their lots than producing a strong town identity or a neighborhood of like-minded residents. Both types of resorts profited from the shore's natural resources and its proximity to major cities.
Whether they came to spread religion or simply brought it with them, eighteenth-century shore settlers contributed to the development of seaside resorts. Long before tourism became a business, Quakers from Burlington arrived at the shore to establish a meeting in Little Egg Harbor. The construction of a meeting house (Fig. 40) and mill—the future town of Tuckerton—extended the Quaker's network of meetings from South Jersey across the state. Quakers from Barnegat who built a similar meeting place in 1767 considered themselves part of the Tuckerton meeting. Early shore towns were also founded by religious groups that did not remain in the area. The first religious society in Ocean County, the Rogerine Baptists, settled Waretown in 1737. The group lived there for eleven years before returning to Morris County. According to tradition, Waretown was named after Abraham Waeir, a member of the Rogerines who remained behind, built a mill, and became a successful businessman. [1] At least one eighteenth-century religious sect traces its origins to the shore; Murray Grove is the "birthplace of Universalism in America" and the home of the historic Potter church. Today, the Universalist and Unitarian Retreat and Conference Center, established in the early 1800s, encompasses more than 260 acres. Although not among the earliest religious denominations to reach the shore, Methodists, Presbyterians, and Baptists were the most active settlers. The tradition of camp meetings led these groups to establish permanent resort cities at scenic coastal locations.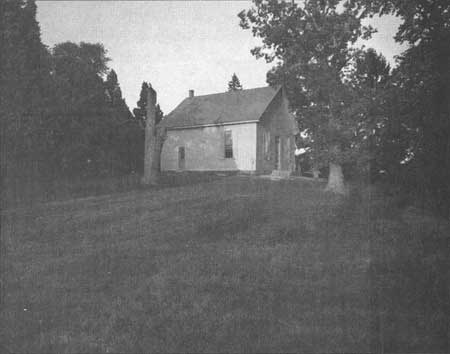 Figure 40. Quaker Meeting House. Tuckerton.

Methodist Camps
Encouraged by the growth of industry and railroads after the Civil War, the Methodists responded to the growth of popular vacation cities along the Jersey Shore with their own summer retreat. The competition was intense, as "scores of camp meeting associations were established by clergymen and laymen to provide an affordable, controlled alternative (Fig. 41) to rich resorts such as Newport, Cape May, Saratoga Springs, and Long Branch, and to middleclass secular playgrounds such as Atlantic City and Coney Island." [2] By the middle of the nineteenth century, the camp meeting had become a central part of the Methodist's religious experience; a book of regulations defined the social and architectural form of the meetings, which were becoming permanent settlements rather than ephemeral occasions. With the camp at Martha's Vineyard as a flourishing example of Methodist religious unity, those responsible for extending the ministry into New Jersey had every reason to expect success. The railroad was opening up the shore at the height of religious revivalism, and camps quickly became small cities.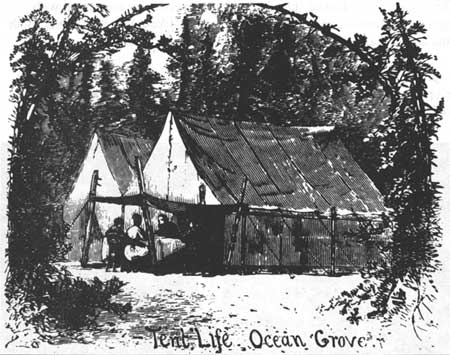 Figure 41. "Tent Life." Life at the Seashore, 1880.

South Seaville
The legacy of Methodist camp meeting resorts in New Jersey began with the founding of South Seaville Meeting in 1863-64. Tucked deep in the pines, inland of what is now Sea Isle City, settlement of this area dates to the construction of the King's Highway in the early 1800s, Farms and lumbering camps were scattered throughout the region in 1860, when the Cape May and Millville Railroad laid down tracks through the forest. A significant railroad stop, South Seaville offered stagecoach transportation to the more populated town of Beesley's Point near Great Egg Harbor. The economy profited from bay industries; clams were harvested locally, while Chesapeake Bay oysters prospered in special beds before being shipped to Philadelphia as "Cape May Salts." [3]
The founding of the camp meeting transformed South Seaville from a prosperous maritime community to a destination of religious pilgrimage. According to tradition, the first camp meetings were held "under the leafy canopy of oak trees." Between 1865 and 1874, Methodist campers gathered at the Cape May County Agricultural Fairgrounds. [4] Common to every meeting was the ephemeral character of the assemblage, a seasonal occasion for the faithful to commune in a natural setting. In 1875 the camp was permanently established as the "South Jersey Camp Meeting Association located at Seaville Station, Cape May County, NJ." The founders drew an ambitious plan, with hundreds of numbered lots grouped in rectangular blocks and arranged around parks. The streets, named for past Methodist bishops, ran parallel to a central park where benches and a platform formed the main meeting ground. These more permanent structures (Fig. 42) retained much of the camp's earlier transient feeling. Buyers were expected to build a canvas or frame structure on the land within one year. Most of the cottages were simple, two-story, balloon-frame dwellings with open porches and gingerbread trim. Often resembling tents themselves, they offered no protection during the cold winter months. Those who chose not to purchase property usually rented canvas tents, ranging in price from $5 for small "A" tents, to $15 for 12' x 16' wall tents. [5] By 1877, ninety cottages had been built and sixty tents pitched. These were assembled around a central meeting place, a 20'-square pavilion with three board-and-batten walls and an open front facing the seating area. Behind the pavilion was an office with preacher's accommodations. In an 1877 director's meeting, association vice president J. Milton Townsend suggested the construction of housing for summer visitors. A boardinghouse was completed in 1881 and a kitchen added the next year. In 1892, an additional room was attached to the rear of the building. The main room of the barnlike structure is still used as a dining facility. [6]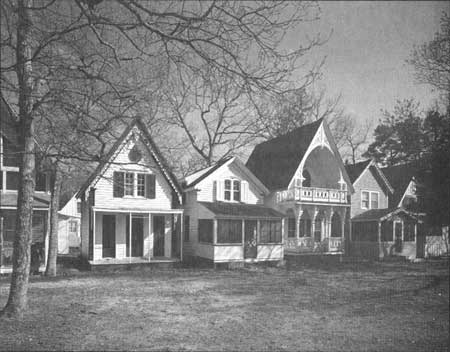 Figure 42. Cottages, Lamp Meeting Grounds. South Seaville. HABS No. NJ-1049-2.
By 1890, the meeting required a more permanent auditorium building (Fig. 43). "The Prayer Meeting Tabernacle" was "moved in front of the pavilion and enlarged to make an auditorium 60' long and 54' wide." A huge gable roof covered both wood-frame structures, but all sides were left open. [7] Itself a kind of canopy, the plain white front of the building is inscribed with a fanciful inscription proclaiming "Seaville and Salvation" beneath the trees. Today, a variety of original cottages remain, including several two-story, two-room balloon-frame cottages with corner pegs, as well as larger steep-roofed dwellings with Gothic windows and Victorian gingerbread detailing. Some cottages have open porches and side wings that imitate the earlier tents with their canvas flaps propped open for air. The visitor entering the South Seaville meeting today passes modern all-weather homes before approaching the older section of the camp. Equipped with electrical wiring and other modern conveniences, the Seaville meeting remains a forest retreat Methodists enjoy each season.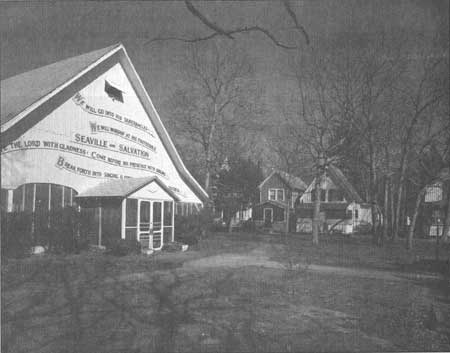 Figure 43. Auditorium. Camp Meeting Grounds. South Seaville, HABS No. NJ-1049-A-1.

Ocean Grove
Ocean Grove, the first religious resort established on the Jersey Shore, was also founded in the 1860s during the post Civil War revival of Christian enthusiasm for rustic camps. Methodist ministers chose land that offered the combined benefits of healthful seashore and sheltering pine trees only six miles south of famous Long Branch. The one square mile that Ocean Grove sits on—between the Atlantic, Route 71 and the New Jersey Transit commuter rail line—was primeval dune, scrub, and trees until after the Civil War. "America was emerging from a period of rapid change," concludes one scholar, and Ocean Grove (Fig. 44) was an attempt by a dissatisfied group, the upper middle class, to create a stable, spiritual, homogeneous environment. [8]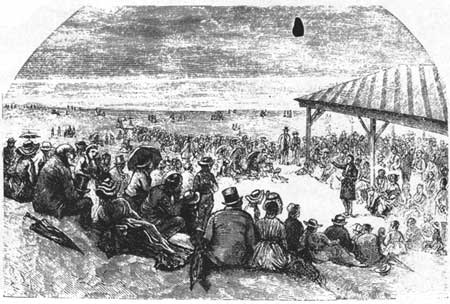 Figure 44. "Services on the Beach, Ocean Grove." Harper's Monthly. 1876.
According to a recent history published by the Camp Meeting Association, the Ocean Grove meeting was originally conceived by ten families who experienced "rest and religious fellowship on the land that is now known as Founders Park." [9] The Ocean Grove Camp Meeting Association, a group of thirteen ministers and thirteen was citizens, organized in 1869 to collectively govern the settlement. After receiving a charter from the New Jersey legislature, the association sponsored the first camp gathering during the summer of 1870.
The spirit of Ocean Grove resided in its summer meetings, which were held in August for ten to fourteen days, and often drew more than 10,000 people. That first summer, preachers assembled in "an octagon capable of seating seventy-five ministers," while the congregation sat on plank benches under a grove of trees. [10] The Association founders recalled the beauty of a frame structure covered with tree boughs built to shelter the congregation—the predecessor of the great auditorium. Under the leadership of the Camp Meeting Association, the town grew in accordance with a strict code of rules. Dancing, card-playing, alcohol, tobacco, and driving on Sundays were forbidden.
Rather than selling lots, the church leased property for ninety-nine year terms with the option to renew, ostensibly "to maintain control over the character of the population." [11] The tents were the first structures to appear around an open, octagonal tabernacle. [12] With at least reasonable assurance of tenure, many families elected to build. By 1875 there were 600 tents, 400 cottages, and seventy-nine hotels and boardinghouses. [13] Today, about 100 tents remain in Ocean Grove. Early postcards show tents with striped canopies and khaki canvas, remarkably similar to those found there in the 1990s (Fig. 45) [14] "Tents consist of three parts: a front canopy or shirt, a main part which attaches to a wooden structure, and a fly sheet which fits over the tent itself." [15] Tent design is regulated by the Camp Meeting Association, which has maintained an arrangement for tent fabrication with a local awning manufacturer for sixty-three years. [16] The tents are evidence of the extent to which Ocean Grove's physical and cultural characteristics—neighborliness, use of porches, and narrow intimate streets—have created a secure urban environment, where eyes on the street, rather than police or high-intensity streetlights, provide security. As one observer reflected, "People feel safe enough around here to live behind a wall of canvas." [17]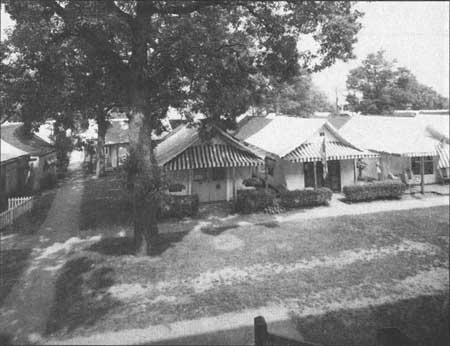 Figure 45. Tents. Ocean Grove. HABS No. NJ-1007-9.
The city's growth was spurred by the extension of the New York and Long Branch Railroad, which provided quick access from New York and Philadelphia after 1875. Ocean Grove's street plan, (Fig. 46) intentionally dense to foster a sense of community, [18] was laid down by local civil engineer Frederick Kennedy and his son Isaac, [19] who would later design Asbury Park. The plan required the buildings on the two blocks closest to the shore to be gradually set back as they approached the ocean, thus opening up the view, catching summer breezes, and making the approach to the sea appear shorter. An embodiment of Ocean Grove's moral rectitude, the physical environment was kept in excellent condition. The association supervised a number of municipal services including street upkeep, sewage disposal, and police and fire departments. [20]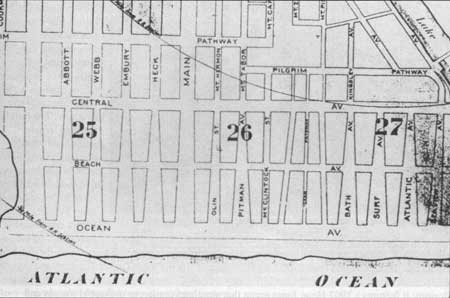 Figure 46. Street Plan. Ocean Grove.
Despite the solemn, sober demeanor suggested by the social laws regulating life in Ocean Grove, the town also displayed a playful side, particularly in its architecture. Ocean Grove buildings seem to jump from the pages of contemporary pattembooks like those of influential tastemaker Andrew Jackson Downing and later designers such as Samuel Sloan, George Everston Woodward, and A.J. Bicknell. Small lots precluded full realization of Downing's ideal of romantic country villas in pastoral settings as advocated in Cottage Residences, but picturesque carpenter-Gothic and Stick-style rural cottages adapted well to Ocean Grove's narrow streets and occasional broad boulevards. [21] Cottages had narrow facades, extensive porches, and details that not only reflected the Gothic Revival style of the time but were also appropriately church-like, with pointed windows and extensive wood scrollwork. While many buildings have been altered and such details removed, others remain largely intact, such as the row of cottages and hotels on the north side of Ocean Pathway, which leads from the Great Auditorium to the beach.
The Great Auditorium (Fig. 47), erected in ninety-two days in 1894, is a tremendous wood-frame edifice supported by bridge-like iron trusses laid on stone foundations. Originally constructed without nails, these and other minor changes have since crept into the structure. The building remains largely unchanged from its original design, however, even to a lighting system that celebrated the newly invented incandescent lamp by using clear bulbs boldly unadorned in rows along the vast wood-panelled ceiling. Known for its fine acoustics, the auditorium has attracted the noted and the celebrated during its century of use, and remains the focus of cultural life in Ocean Grove. Classical and popular music concerts featuring such groups as the Tommy Dorsey Orchestra and Patti Page are held in the auditorium; it features a 1907 Hope Jones organ that simulates numerous orchestral sounds and instruments. [22] A certain amount of religious showmanship exists in otherwise sober Ocean Grove, where an illuminated cross was added to the auditorium tower and where, at Sunday services, a giant electric American flag sign can undulate with rows of flashing lights. The electric signs on each side of the huge room, advising "Holiness to the Lord" on the left, and "So be ye holy" on the right, appear unchanged from postcards dating back to the 1930s (Fig. 48). In August 1950, one visitor wrote on a postcard of the auditorium, "We went to this place for church Sunday . . . It seats 10,000 and I guess there were at least 9,000 there." [23] Among those who have spoken or performed at the Great Auditorium are presidents Theodore Roosevelt, Ulysses Grant, and Richard Nixon, opera great Enrico Caruso, and evangelist Billy Sunday, who appeared in summer 1916. [24]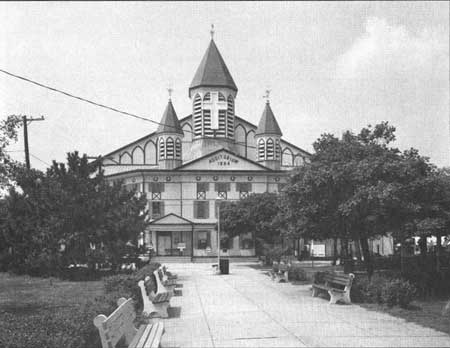 Figure 47. Great Auditorium and Ocean Pathway, Ocean Grove. HABS No. NJ-1007-A-1.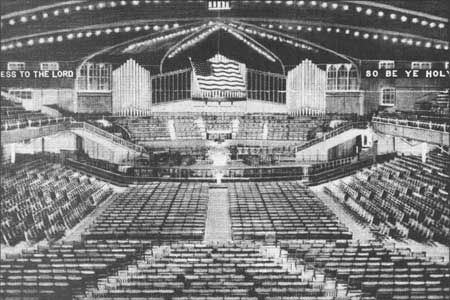 Figure 48. Interior of the Great Auditorium. Ocean Grove. Postcard.
Ocean Grove is one of the most physically and culturally intact communities on the Jersey Shore today. The town's preservation has been assisted by the community's long tradition as a religious retreat and seasonal resort, which prevented the common patterns of investment and redevelopment that would have destroyed old buildings and patterns of living long ago. As one commentator observed in 1991, "To the outsider, Ocean Grove seems stuck in a time warp and appears not to have changed much since it was founded." [25] Another observed, "unspoiled by mass development, Ocean Grove is a walk-in museum." [26] Today, Ocean Grove appears more authentically Victorian than many of the seaside resorts that have been consciously restored to an earlier time.
Continued >>>