Swimming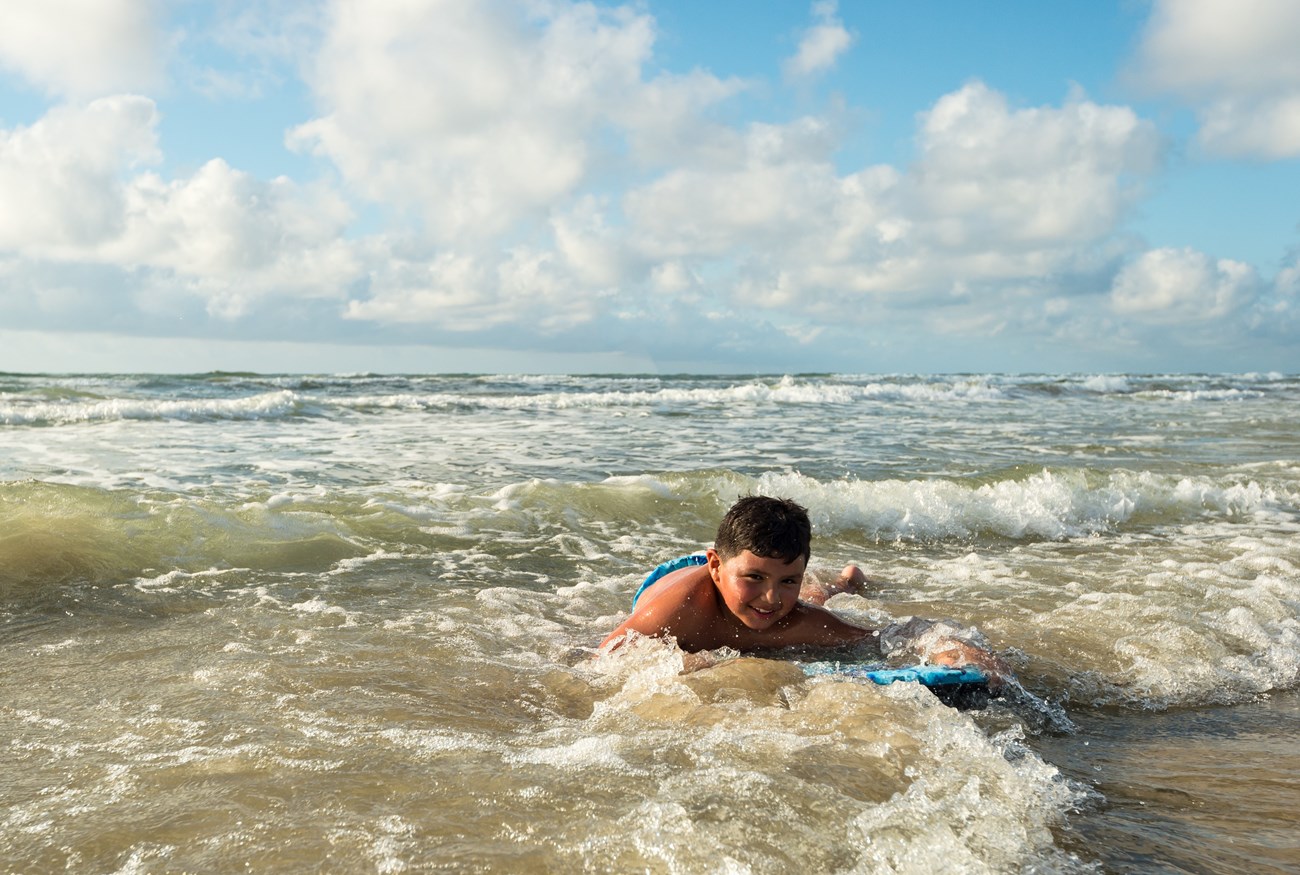 No lifeguard on duty, swim at your own risk.
Swimming and wading are allowed in the Gulf of Mexico along North Beach, Malaquite Beach, and South Beach, and in the Laguna Madre at Bird Island Basin. The Malaquite Beach area near the visitor center provides ample parking, picnic areas, restrooms and showers.

Use caution when swimming and never swim alone. Strong currents flowing parallel to the beach, tides flowing to-and-from the beach, and sudden drop-offs in the ocean floor can be hazardous for swimmers and waders alike.

The Gulf of Mexico is a natural environment. Hazardous marine life such as jellyfish and stingrays may be present.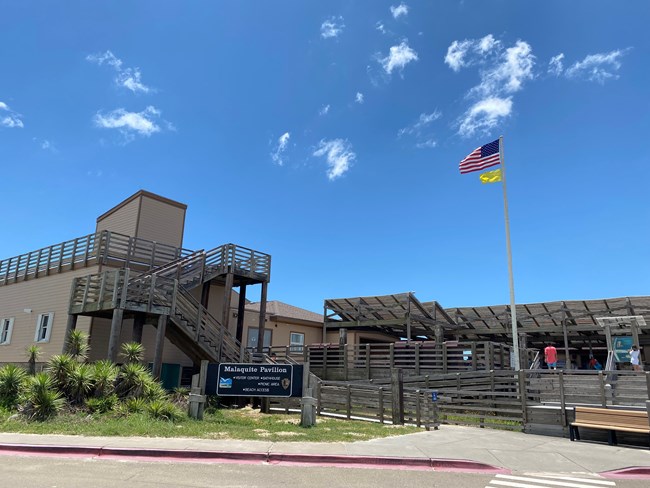 Beach Warning Flags
A beach warning flag is displayed at the Malaquite Visitor Center, daily from 9 am – 5 pm. The flag color indicates the Rip Current Risk for the day, forecasted by the National Weather Service office in Corpus Christi, Texas.
Red over Red (two flags flying): Water closed to the public.

Red: High Risk - Life-threatening rip currents are likely in the surf zone.

Yellow: Moderate Risk - Life-threatening rip currents are possible in the surf zone.

Green: Low Risk - The risk for rip currents is low, however, life-threatening rip currents often occur in the vicinity of groins, jetties, reefs, and piers.

Purple: Hazardous marine life is present in the water.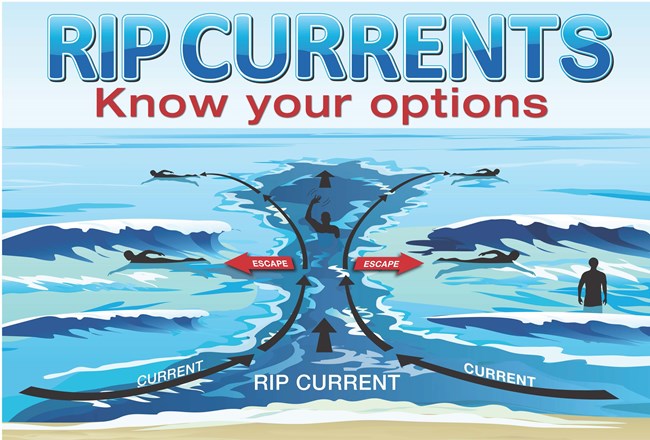 If caught in a rip current
Relax, rip currents don't pull you under.

Don't swim against the current.

Swim out of the current, then to shore.

If you can't escape, float or tread water.

If you need help, yell or wave for assistance.
Safety
Know how to swim.
Never swim alone.
If if doubt, don't go out.
Last updated: October 27, 2023