Operating Hours & Seasons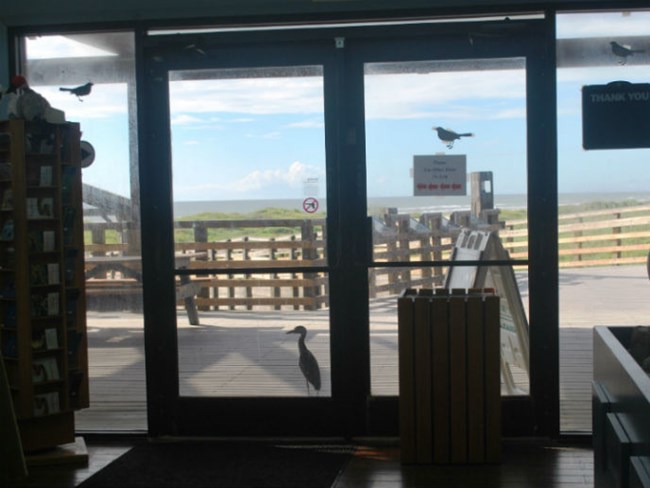 The park is open 24 hours per day, 365 days per year. Hours for specific areas and facilities are listed below.
Beach hours: Open 24 hours per day, 365 days per year (weather permitting)
Park Entrance Station: Hours vary. If it is closed and you are camping, you can enter the park and return to the entrance station the next morning for a park entrance pass. If you are not camping, you can pay the park entrance fee as you leave if the entrance station is open.
Malaquite Visitor Center: Open daily 9:00 a.m. – 5:00 p.m.
Malaquite Pavilion showers and restrooms: Open 24 hours per day except when being cleaned from 7:00 a.m. – 9:00 a.m.
Worldwinds Windsurfing: Hours vary seasonally. Call (361)949-7472 for current hours.
Camping areas: Open 24 hours per day, 365 days per year. From 10:00 p.m. – 6:00 a.m. are quiet hours. All camping is first-come, first-served (no reservations). For more information on camping, please click here.
Please note that no food, firewood, or fishing licenses are sold in the park, and the park does not have a gas station. The nearest amenities from the park entrance station are about 12 miles away, so please come prepared. The park also does not have a post office or sell stamps, and cannot mail items for visitors.


Last updated: December 17, 2022