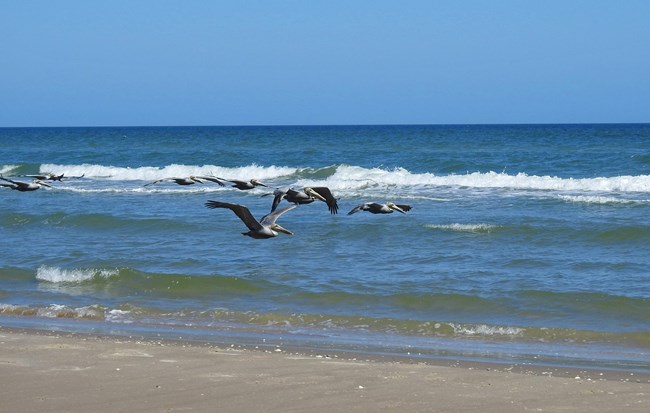 Plane

The nearest major airport is Corpus Christi International Airport, which is approximately 43 miles away.

Car


The National Seashore is located about 25 miles southeast of the city of Corpus Christi, Texas. Visitors to the area should head east through Corpus Christi on Highway 358. After crossing the JFK Causeway onto Padre Island, Highway 358 changes to Park Road 22. Continue about 10 miles south on Park Road 22 to reach the park entrance. The physical address for Malaquite Visitor Center is: 20420 Park Road 22, Corpus Christi, TX 78418. Please note that GPS technology can be unreliable when using the physical address.
The National Seashore is on North Padre Island, which is no longer connected to South Padre Island. To reach South Padre Island, get on Highway 77 and drive approximately three hours south of Corpus Christi. For information on South Padre Island, call 1-800-343-2368 or visit their website.