Wildflowers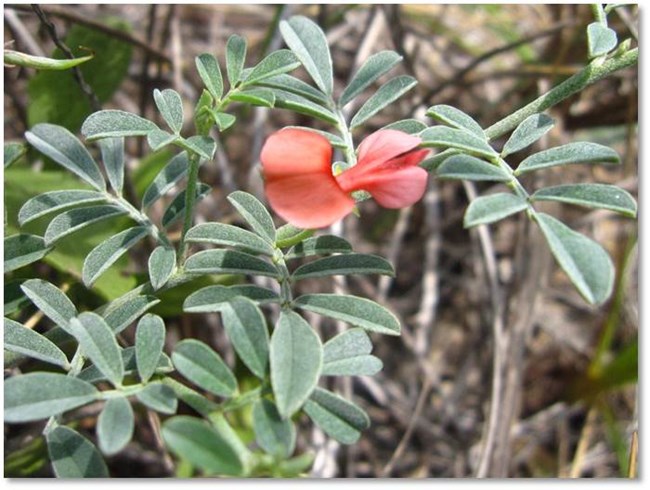 Padre Island National Seashore has over 400 species of flowering plants, with wildflowers of vibrant colors being observed every month of the year. This rare coastal prairie contains most of the flowering plants at the National Seashore. The coastal prairie is a type of tallgrass prairie and is similar in many ways to the tallgrass prairie of the Midwest United States. This ecosystem once extended from Corpus Christi, TX, to its eastern limit at the margin of pine savanna along a north to south line running from Opelousas to Lafayette, LA. Today, substantially less than one tenth of a percent of the coastal prairie remains in a relatively undisturbed condition. The remaining 99.9 percent has been nearly eliminated for agriculture and development.
Here are some of the wildflowers you may see around the seashore:
Scarlet pea Indigofera miniata
This plant has beautiful salmon-rose to light red flower petals and curved pea pods. This species is beneficial as the larval food plant for the Grey hairstreak, Southern dogface, and Reakirt's blue butterflies.It is also a popular species in wildflower gardens as a ground cover due to its mat-like growth pattern. Deer and livestock also commonly consume this plant as a food source.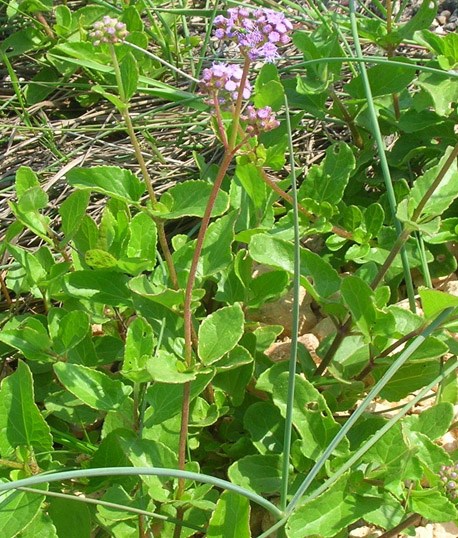 Padre Island Mistflower Conoclinium betonicifolium
Mistflower is one of the most important nectar sources for butterflies and moths on the island.This is the larval food plant for the Rounded metalmark butterfly and several species of moths.Because of this importance, this is a very popular plant in most butterfly gardens.In the park, it is common near ephemeral ponds and marshes, roadsides, open grasslands, and disturbed areas.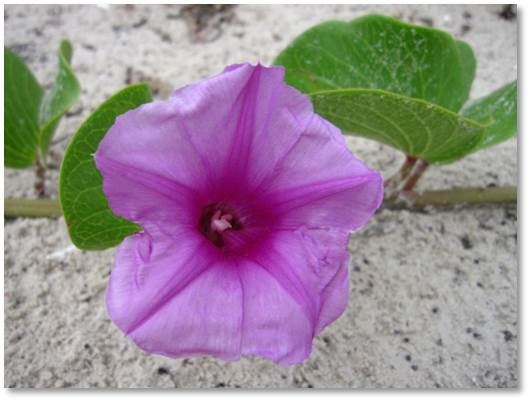 Railroad Vine Ipomoea pes-caprae var. brasiliensis
Also known as Brazilian bayhops, the Railroad Vine blooms during the summer and fall months. Its habitat is widespread and abundant throughout beach sands and dune ridges. Under ideal conditions the growth rate of one stem has been recorded to grow almost 25 cm. per day. The large mats produced by this morning glory make it an important species in dune stabilization.
Last updated: September 26, 2016