Lightscape / Night Sky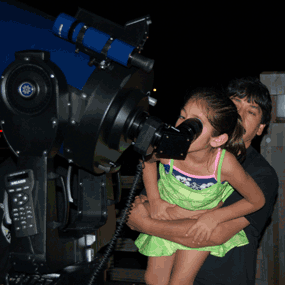 Come visit and explore the craters on the moon, constellations, and planets through the lens of a telescope at one of the best places in Corpus Christi to view the night sky.

More information about the night sky over Padre Island and in the Corpus Christi area may be found by visiting the Corpus Christi Astronomical Society web page.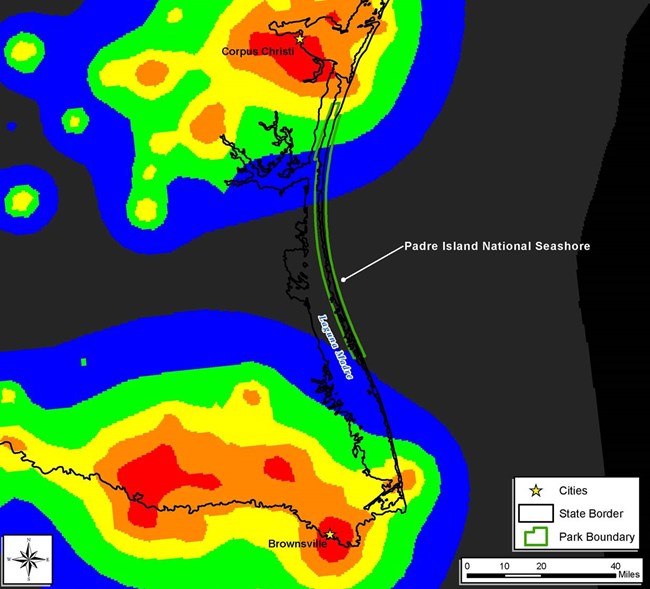 Light pollution from Corpus Christi can interfere somewhat with night sky observations in the northern end of the park, but only with constellations or objects in the lower regions of the northern and north-northwestern portions of the sky.
On South Beach, starting five miles south of the Malaquite Visitor Center, there is minimal light interference and this decreases as one travels further into increasingly primitive surroundings. The shades in the image above represent the artificial sky brightness against the natural sky brightness on the north and south ends of Padre Island. This artificial light source is caused by the cities of Corpus Christi and Brownsville.


Last updated: December 5, 2021