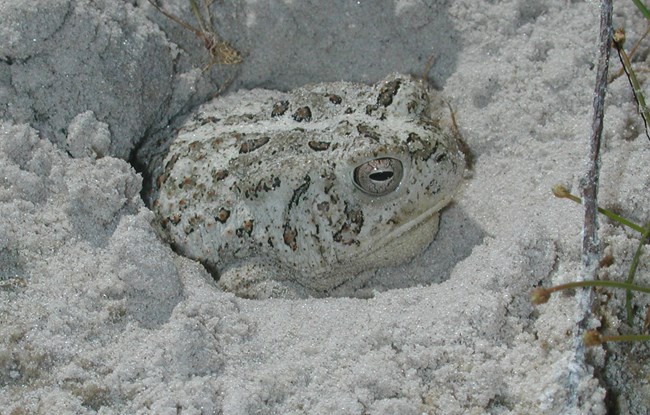 The following frogs and toads have been documented within Padre Island National Seashore. Please note this list may not be all-inclusive.
Frogs
Rio Grande Leopard Frog Rana berlandieri
Green Tree Frog Hyla cinerea
Hurter's Spadefoot Toad Scaphiopus hurterii
Spotted Chorus Frog Pseudacris clarkia
Toads
Coastal Plain Toad Incilius nebulifer
Texas Toad Anaxyrus speciosus
Woodhouse's Toad Anaxyrus woodhousii
Couch's Spadefoot Toad Scaphiopus couchii
Great Plains Narrow-mouthed Toad Gastrophryne olivacea
Eastern Narrow-mouthed Toad Gastrophryne carolinensis
Source: Duran, Michael C.2004. An Inventory of Reptiles and Amphibians of Padre Island National Seashore.Texas Conservation Data Center. The Nature Conservancy.