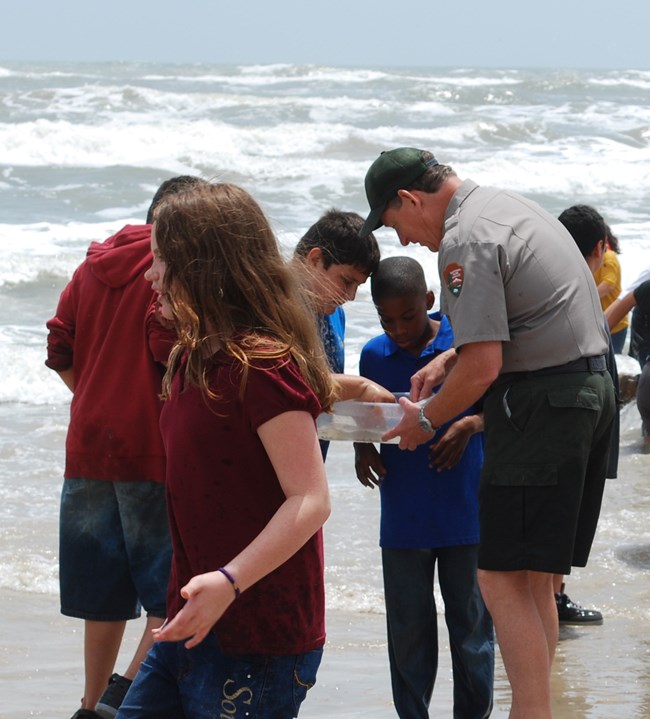 Padre Island National Seashore offers great tools to complement your curriculum and broaden the experiences of your students. Programs are available for all age groups and are designed to meet Texas Essential Knowledge and Skills (TEKS) requirements. Topics range from sea turtle biology to barrier island geology to marine pollution and more. You can bring students to the park for an adventure on the beach and one or more on-site programs; get students involved in a beach cleanup; or bring the beach to the classroom with an off-site program.
Educational groups can request fee waivers that provide free entrance into the park. Through a partnership with Shark-a-thon, we also offer a limited number of transportation grants each year to help eligible schools cover the cost of transportation to the park. And all programs for school and other educational groups are offered free of charge.
Download our environmental education guide, or contact our Education Specialist at (361) 949-8068, for more information.