Get Involved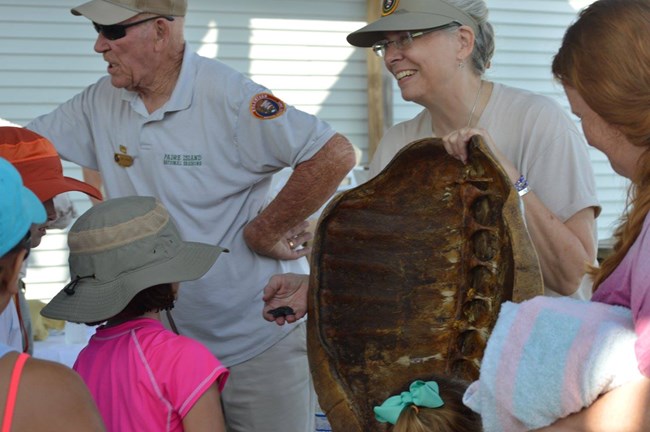 Artist in Residence
As an Artist in Residence, writers, painters, sculptors, composers, cinematographers, and other visual and performing artists can form a deeper connection to the natural world and support the NPS mission of conservation and preservation.
NPS Centennial
The National Park Service turns 100 in 2016. Find out how you can be part of the Centennial celebration.
Volunteer
Volunteers are an important part of the National Park Service and help us fulfill our mission and goals for conservation of our nation's precious resources for generations to come.
Work With Us
Look for employment opportunities at Padre Island and throughout the federal government.
Do Business With Us
Business partners can help visitors connect to Padre Islands. Learn about the Commercial Use Authorization program, Special Use Permits, and the approved fishing and nature Operating Guides.
Planning
We rely heavily on your feedback to help guide the stewardship of America's great natural and cultural resources. Read and comment on planning documents for projects at Padre Island.
Support Your Park
Learn about other ways you can support Padre Island National Seashore.
Last updated: July 28, 2016