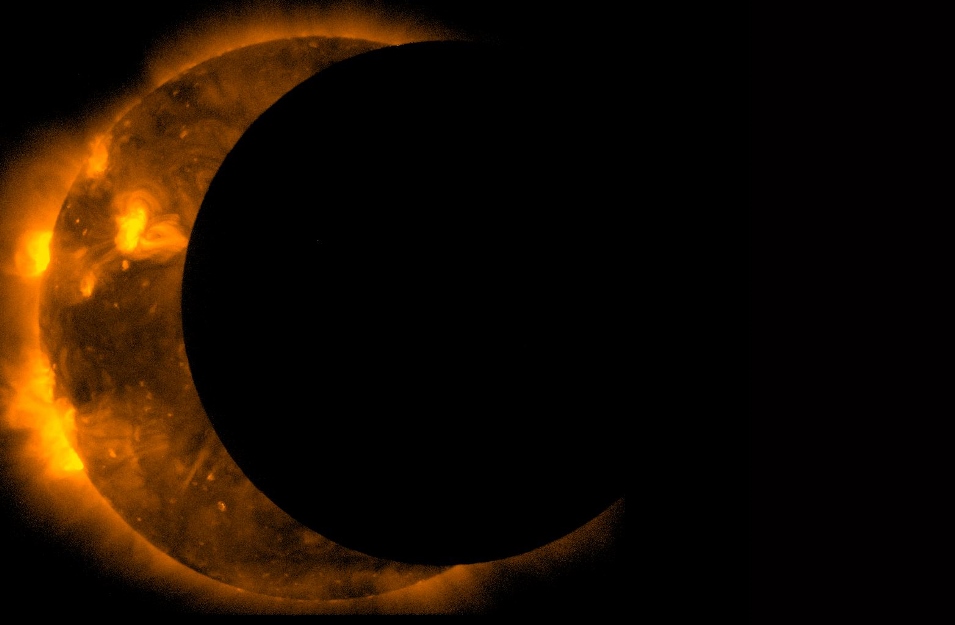 News Release Date:
August 16, 2017
Contact: Visitor Center, 956-541-2785 x330
On August 21, 2017, the moon will orbit between the sun and earth causing a solar eclipse. This phenomenon has not been witnessed in North America since 1979. The path of totality will stretch from Lincoln Beach, Oregon to Charleston, South Carolina. If you are within this area, you'll be able to experience a complete solar eclipse. This means the moon will completely cover the sun's face, leaving only the sun's corona exposed for about two and half minutes.
Don't fret if you don't live within the path of totality. You can still see a partial eclipse anywhere within the United States. If you're planning on enjoying the solar eclipse at Palo Alto Battlefield, the event will begin at 11:28 am and will reach its maximum stage at 1:16 p.m. The event will end at 2:42 p.m.
Palo Alto Battlefield National Historical Park's clear skies and open prairie offer an ideal spot to witness this rare occurrence. Although solar eclipses occur every 12-18 months, North America will not see one again till the year 2024.
Safety First
While observing this cosmic event it is important to take the proper
safety precautions
. Come prepared with proper solar eclipse viewing eyewear, staring directly at the event can cause eye injury. The park will not have any eclipse eyewear for sale. The forecast for that day is 94 degrees Fahrenheit. If you plan on checking out this cosmic event at the park, remember to also bring a water bottle and sunscreen.
The Great North American Solar Eclipse will be a momentous experience. We hope you'll make it out and enjoy it with us.