Nature & Science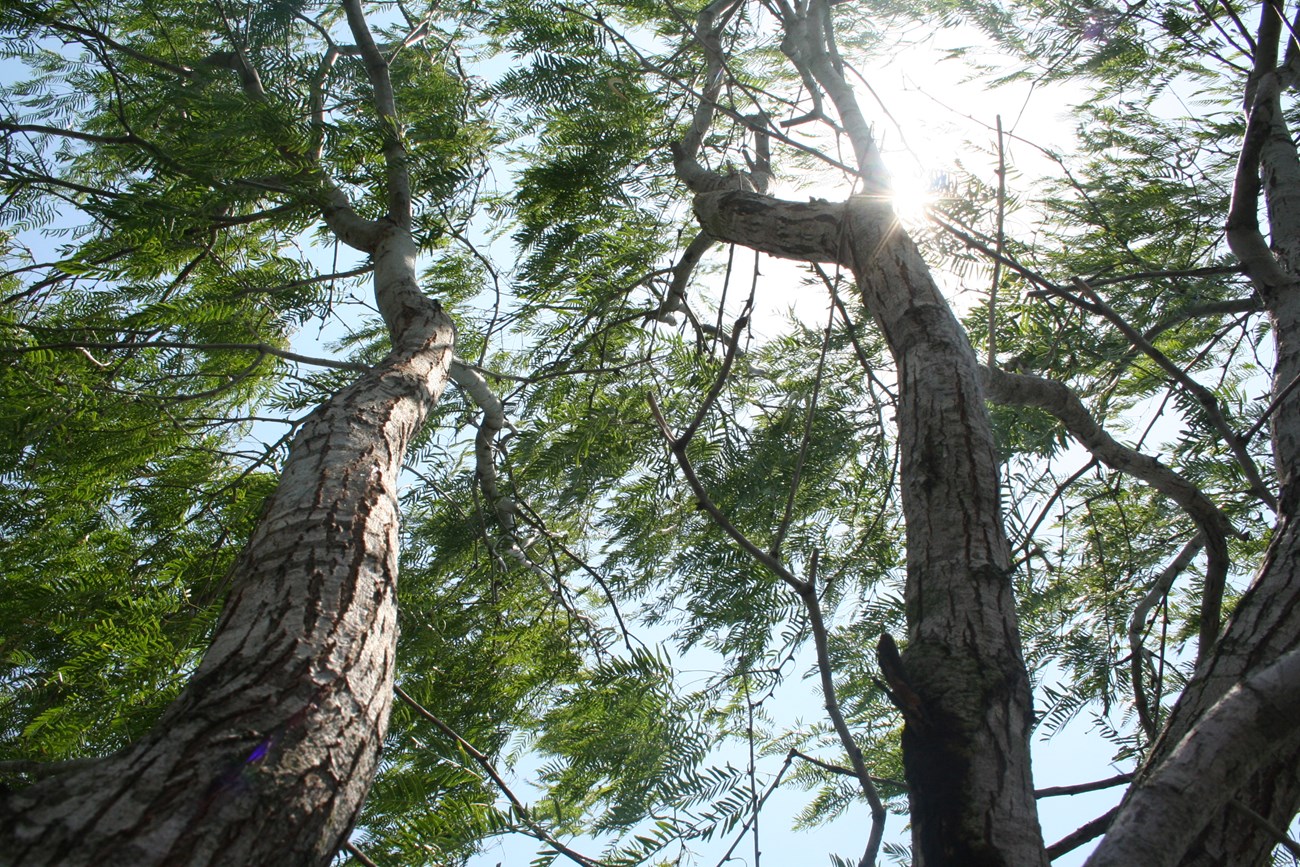 More Than a Battlefield
Palo Alto Battlefield National Historical Park was created to recognize an important historical event, but it also protects many natural resources. Park boundaries are drawn around more than 3,400 acres of undeveloped land. The park contains an abundance of plant and animal life—including many species unique to the U.S-Mexico border region. Visit our Park Species Lists page for a current list of wildlife at the park.

The park's defining feature is the broad coastal prairie—scene of the first battle of the U.S.- Mexican War. Clumps of razor-sharp cord grass and other low-lying grasses and flowers cover this coastal plain. It stretches to the east for miles toward the Gulf of Mexico. It is interrupted only by scattered trees, yuccas, and prickly-pear cactus.
Palo Alto's Other Side
To the north, south, and west, the open prairie gives way to dense thickets of mesquite, acacia, and thorny undergrowth crowning low rises. These thickets are believed to have inspired the name Palo Alto (Tall Trees.) The park is crisscrossed by a series of shallow ravines, known as resacas.

These resacas once formed the bed of the shifting Rio Grande. Although they remain dry much of the year, occasional heavy rains create small pools in them. These pools spur the growth of reedy plants that thrive in marshy areas.

This assortment of habitats also supports a variety of animal life. Coyotes, jackrabbits, and bobcats roam the open plain. Javelina, opossums, tortoises and many other animals find refuge in the brush. Rattlesnakes, scorpions, and fiddler crabs can be found in burrows under the ground. Dozens of different kinds of birds, including raptors and tropical species can be spotted perched on tree branches.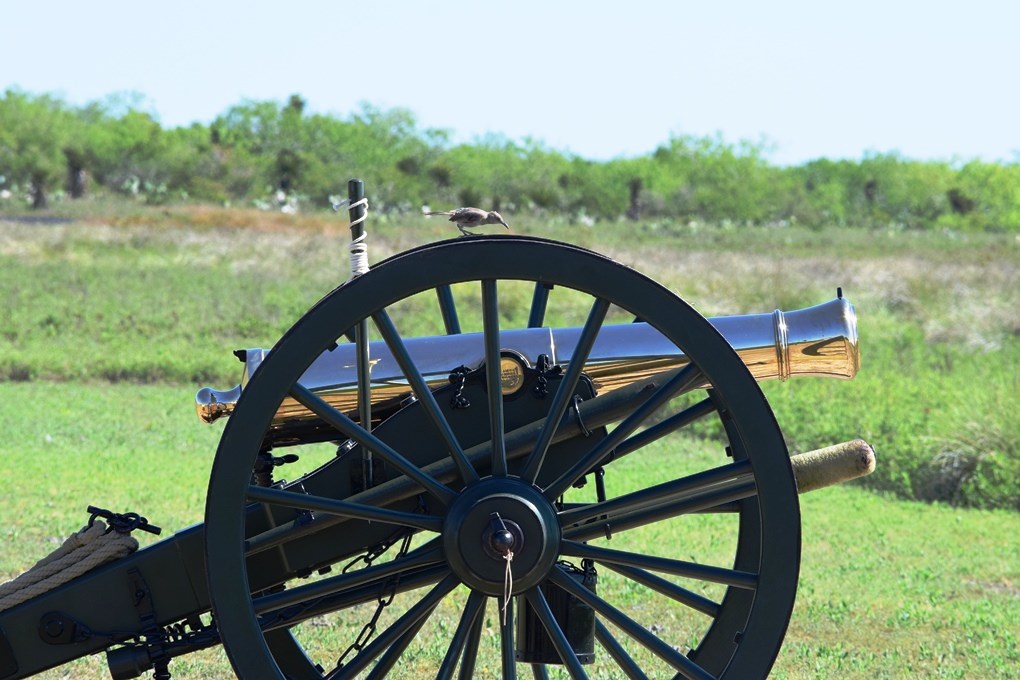 Finding Balance
This situation creates an interesting problem for the park. As a national park, Palo Alto is committed to properly documenting, protecting, and managing its natural resources. As a battlefield site, the park must emphasize the site's historical importance.

Careful planning goes into any activities to manage or restore habitat and wildlife. This keeps well-meaning projects from having a negative impact on the site's historical and archaeological resources.
History & Nature Side by Side
Fortunately, cultural and natural resource activities at the park usually complement each other. Battlefield preservation projects usually support habitat preservation. This habit provides a home for plants and animals that have called Palo Alto their home since the time of the war. Similarly, projects to restore the landscape to its Mexican War era appearance generally encourage restoration of native habitat and species.

Visitors will ultimately benefit from the park's conservation efforts. History enthusiasts will have an opportunity to view terrain and vegetation that influenced the battle. Nature enthusiasts will have an opportunity to view plants and animals that drew the attention of soldiers more than so long ago.

The park hopes visitors will find Palo Alto a place of simple beauty and a living monument to the men who fought here so many years ago.


Last updated: June 23, 2022