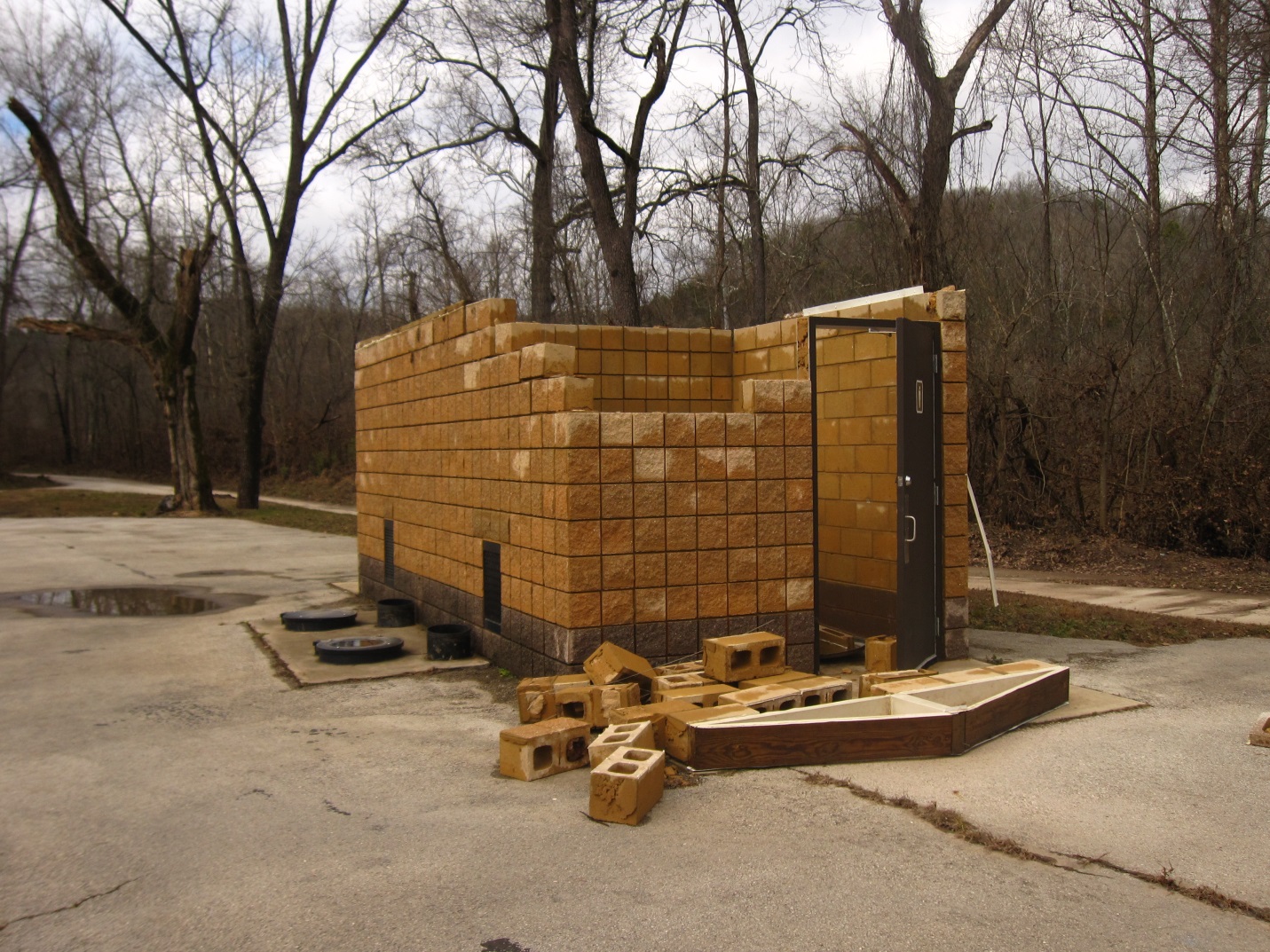 News Release Date:
January 8, 2016
Contact: Dena Matteson, 573-323-8028
Van Buren, MO:From December 26 –28, 2015, Winter Storm Goliath inundated the Riverways with seven to ten inches of rain that caused river levels to rise well beyond flood stage.As a result, many areas of the Riverways remain closed or offer limited amenities as park staff assess the damages and begin cleanup efforts.The list of recreation areas which are temporarily closed or are available but with limited amenities is changing daily.For a current listing of the status of park facilities, please refer to the park website at https://www.nps.gov/ozar/planyourvisit/levels.htm
According to provisional data, a record river level of 19.71 feet was reached at Akers Ferry on December 28.The two previous records at Akers, 18.2 and 18.52 feet were both set in 2008.River levels have been recorded at the Akers Ferry site by the U.S. Geological Survey since 2001.Due to an already wet year with several smaller flood events, area soils were saturated, resulting in rapidly rising streams and widespread flash flooding.Sustained rainfall prevented the flood waters from receding rapidly.
Over 33 restroom facilities along the rivers were partially or totally flooded with at least two damaged roofs (see photos), and all were filled with mud and silt. Campgrounds, picnic shelters and river access roads were temporarily closed.Pumps and lift stations were submerged and are being dried out.The Big Spring Bridge, already scheduled for replacement in 2017, was submerged and bridge railings were further damaged. It is temporarily closed pending structural evaluation by Federal Highway Administration engineers.
No less than 24 miles of trails were submerged and have yet to be assessed for damage.Several maintained visitor use areas are covered with ten to twelve inches of river gravel and all areas have sand, mud, gravel, logs and debris deposited throughout.Assessment and cleanup efforts have been hampered by freezing temperatures and slowed by low off-season staffing.
Cleanup began as soon as water levels receded.Assessment and cleanup is focused on facilities vulnerable to further damage.Hazard trees have been removed from roadways and river access areas are reopening as quickly as they can be made safe for visitors.Assessment and cleanup efforts continue on a priority basis while staffing ramps up.No damage cost estimates are yet available.
Superintendent Larry Johnson said, "As we assess and begin to clean up the damages from this significant flood event, we ask the visiting public to have patience with us as we work on restoring access and facilities. We don't like to close facilities, but we will not re-open them until and unless they are safe for visitors."
For more information, call (573) 323-4236 during business hours Monday through Friday 8:00 a.m. to 4:30 p.m.;visit the park's Facebook page, or website at www.nps.gov/ozar.
Ozark National Scenic Riverways preserves the free-flowing Current and Jacks Fork Rivers, the surrounding natural resources, and the unique cultural heritage of the Ozark people.
- NPS -