Laws & Policies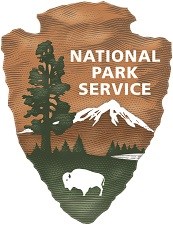 "... to conserve the scenery and the natural and historic objects and the wild life therein and to provide for the enjoyment of the same in such a manner and by such means as will leave them unimpaired for the enjoyment of future generations." Organic Act, (U.S.C., title 16, sec.1)
A few highlight regulations to be aware of.

-All Caves are CLOSED in Ozark- NSR to help stop the spread of White Nose Syndrome, with the exception of Round Spring Cave, which is open daily Memorial Day-Labor Day for public tours.
-It is prohibited to jump or dive into the Current or Jacks Fork Rivers from a tree.
-The installation or use of rope swings or other similar devices from stationary objects, such as trees, with the purpose of descending one from land to water is also prohibited.
-Launching, landing, or operating an unmanned aircraft from or on lands and waters administered by the National Park Service within the boundaries of the ONSR is prohibited except as approved in writing by the Superintendent.
-The practice of lashing or tying together two or more vessels or float devices while underway on the Current River and tributaries thereof and the Jacks Fork River is prohibited.
-Geo-caching-Park visitors participating in the practice of geo-caching are restricted to using "virtual" caches only. Virtual caches consist of providing GPS coordinates to existing points of interest, such as geologic or cultural feature, wayside exhibit, or other object. Virtual caches do not involve a physical cache. Any other form of caching is prohibited.
-The use of e-cigarettes and other electronic nicotine delivery systems is prohibited in any park owned or leased building as well as traditional smoking
-Pets must be on a leash, unless when actively engaged in legal hunting in accordance with state laws.
-Swimming or wading is not permitted in spring pools or spring branches.
-All illegal drugs, public intoxication, minors in possession and disorderly conduct regulations strictly enforced
-All sizes of beer kegs, and all types of "beer bongs" or other volume drinking devices within the park boundary are prohibited.
-Excessively loud stereo systems that intrude on the areas enjoyment by family oriented groups will not be allowed. The rangers will be using audio decibel readers to enforce National Park Service regulations on noise. The use of air horns and other excessive noise producing devices will also not be allowed.
-Glass containers are not allowed on the rivers within the park boundaries in vessels susceptible to overturning (i.e. Kayaks, Canoes, Tubes, Rafts).
-All forms of polystyrene foods and beverage coolers often marketed under the name "Styrofoam" are strongly discouraged other than as bait buckets. These containers break and create an unsightly appearance on the rivers.
-All other state and federal laws are strictly enforced.
"Indeed the river is a perpetual gala, and boasts each month a new ornament." - (Ralph Waldo Emerson, Nature)


Last updated: July 9, 2021