Operating Hours & Seasons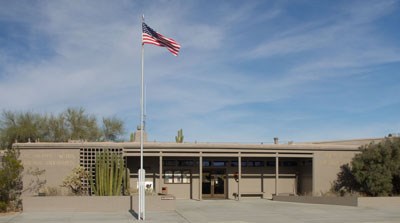 Kris Eggle Visitor Center:
The Visitor Center is OPEN 7 days a week from 9:00 am to 5:00 pm. The Kris Eggle Visitor Center is closed on Thanksgiving and Christmas Day.
Campgrounds
Please visit our camping page for additional information on campground hours.
Roads
Please check ALERTS for current temporary road closures.
Occasionally the scenic roads are closed, especially during the summer monsoon season. Please check current road status at the visitor center or call, 520-387-6849, ext 7302.

The state of Arizona is on Mountain Standard time. It does not observe Daylight Savings Time.

Last updated: November 4, 2022