Operating Hours & Seasons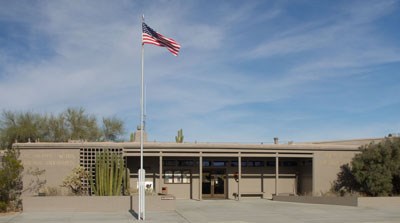 Kris Eggle Visitor Center:
The Visitor Center is OPEN from 9:00 am to 4:00 pm evey day
until further notice. In response to COVID-19 guidelines visitor center occupancy will be limited to 10 people, including staff. There may be periods of time when facilities may closed or operate with reduced capacity based on the ability to adherer to established sanitization guidelines.
The Kris Eggle Visitor Center is closed on Thanksgiving and Christmas Day.
Campgrounds:

Twin Peaks Campground is partially OPEN.
Until December 31st the Twin Peaks Campground is available on a first-come first-serve basis. Campers may self-register on-site at the kiosk or at the visitor center when it is open. Please do not occupy a site that is closed.
Starting January 1st, 2022 Twin Peaks Campground will be 100% reservation only t

hrough www.recreation.gov or call 877-444-6777.

Cell phone service is spotty here so please plan ahead and make your reservations before you arrive.
Please note that masks are required in all federal facilities regardless of vaccination. This includes all restrooms. In the campground only two people are allowed in the restroom at one time. Thank you for recreating responsiblity and keeping yourself, our staff, and others safe.
Group campsites are CLOSED until December 31st.

Starting January 1, 2022, group sites can be reserved through www.recreation.gov or call 877-444-6777.



Alamo Primitive Campground is OPEN and available on a first-come first-serve basis. Campers can self-register on site. No motorhomes or trailers are permitted at Alamo Campground.

Roads
Please check ALERTS for current temporary road closures.
Occasionally the scenic roads are closed, especially during the summer monsoon season. Please check current road status at the visitor center or call, 520-387-6849, ext 7302.

The state of Arizona is on Mountain Standard time. It does not observe Daylight Savings Time.

Last updated: April 22, 2022