Equestrian Use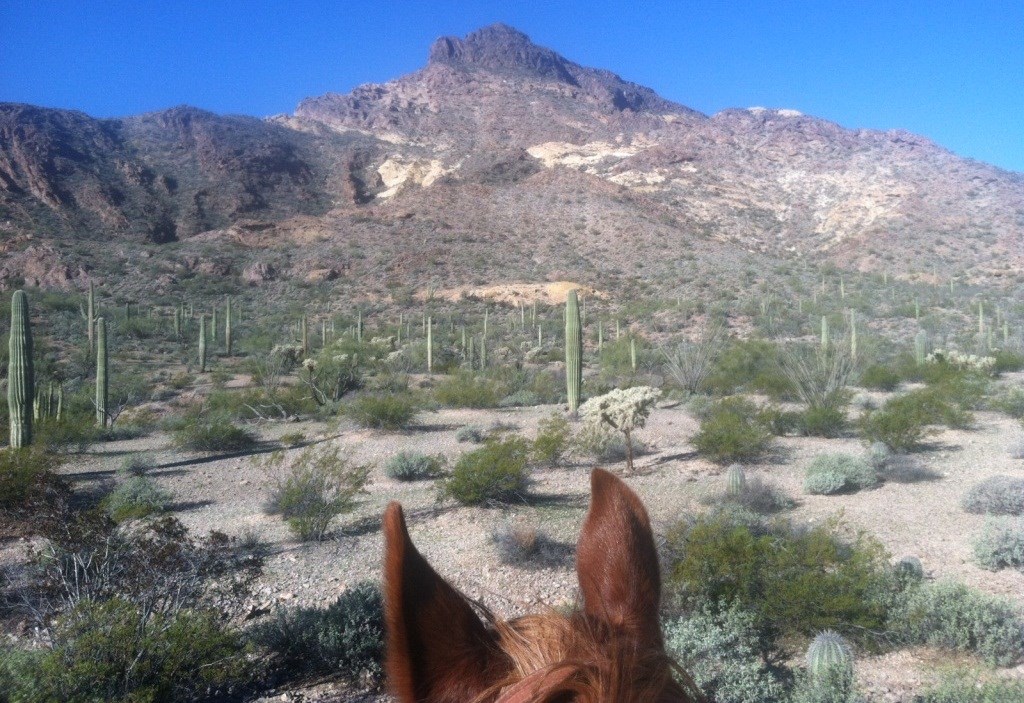 Horseback riding is a great way to experience the desert and explore parts of the desert that few get a chance to see! Twin Peaks Campground allows for horse camping and is located near several horse-friendly trails. Please help us preserve the fragile desert ecosystem by following these simple guidelines:
Limit riding groups to five horses maximum
Horse travel is only allowed along designated trails
No riding along trails for 48 hours after a soaking rain
Do not tie to trees, cacti, or any other vegetation or historic structures
Stock must be fed weed-free hay for one week prior to visit and during the entire stay
Manure must be cleaned up at campsites and horse trailers may not be cleaned in the monument
Please visit or contact the Kris Eggle Visitor Center at 520-387-6849 for any questions.
Developed Trail Rides
There are plenty of trails for horseback riding in the monument! The following is a list of trails that are are open for equestrian use, each with varying lengths and difficulty. As always, horse use is allowed in the federally designated Wilderness sections of Organ Pipe Cactus.
Victoria Mine Trail
4.5 miles roundtrip
easy trail
Restroom and water available at trailhead in campground
Lost Cabin Mine Trail
8 miles roundtrip
Facilities at beginning of trail in campground
Campground Perimeter Trail
one mile loop
easy trail
water and restrooms available along the route in the campground
Old County Road Trail
16 miles roundtrip
Easy Trail
No facilities
Senita Basin Loop
1.2 miles roundtrip
Moderate trail
No facilities
Milton Mine Trail
3.2 miles roundtrip
Difficult trail
no facilities
Red Tanks Tinaja Trail
1.6 miles roundtrip
moderate trail
no facilities
Last updated: June 10, 2023