Equestrian Trails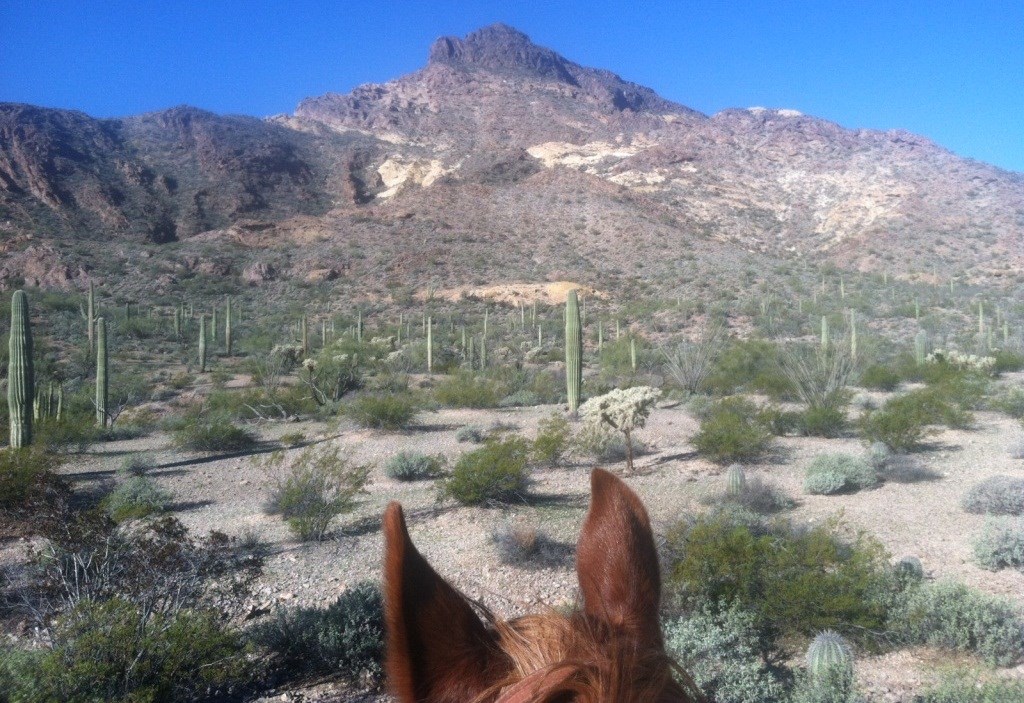 Thanks to the help of the U.S. Border Patrol, Organ Pipe Cactus was able to identify and open up select trails for equestrian use. Horseback riding is a great way to experience the desert and explore parts of the desert that few get a chance to see. In order to help preserve the fragile desert ecosystem, a few guidelines must be followed.
Entrance Fee must be paid at the Kris Eggle Visitor Center one of the self-registration stations
Horse travel is only allowed in designated areas
Stock must be fed weed free hay for one week prior to visit and during the entire stay
Manure/droppings must be cleaned up at campsites. Horse trailers cannot be cleaned in the park
Do not tie to trees, cacti, or any other vegetation or historic structures
Limit riding groups to five horses maximum
Please no riding for 48 hours after a soaking rain
Stay on the designated trail
Please stop by the Kris Eggle Visitor Center or call (520) 387-6849 ext. 7302 for more information.
Currently, visitors may ride on certain
existing, developed trails
. In the future, we hope to offer more equestrian options. As always, horse use is allowed in the federally designated Wilderness sections of Organ Pipe Cactus.
Last updated: July 17, 2016