What We Do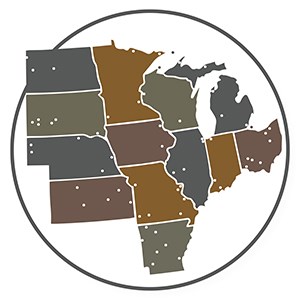 The Midwest region manages national parks, preserves, monuments, historic parks, heritage areas, trails, rivers, and more, in these 13 states: Arkansas, Illinois, Indiana, Iowa, Kansas, Michigan, Minnesota, Missouri, Nebraska, North Dakota, Ohio, South Dakota, and Wisconsin.
Find a list of parks in the Midwest
and visit our
travel site
for trip planning information and more.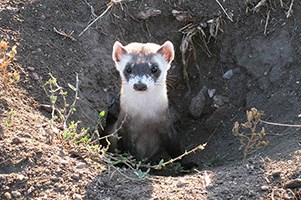 Natural Resources
National parks contain many of our nation's most treasured landscapes. Learn about the natural resources in parks, from the rocks under our feet to the sky overhead and everything in between.

Natural Resources, Stewardship & Science manages and oversees the development of resource management programs through collaboration and coordination of professional staff, scientific and scholarly research, and by providing technical assistance and analysis and evaluation on a comprehensive range of resource management programs
and issues including biology, ecology, archaeology, history, and preservation.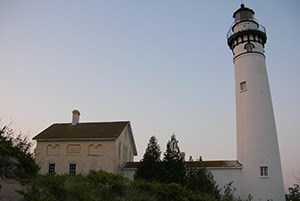 Cultural Resources
The Midwest Cultural Resources multi-disciplinary staff provide inventory, research, design, and consultation services to support the preservation, management, and interpretation of cultural resources in the region. Our staff brings a wealth of professional experience in cultural landscapes, historic architecture, museums collections, history, ethnography, and National Register Programs.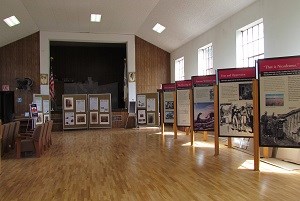 There are many ways to do business with national parks in the Midwest Region. The Commercial Services Division oversees National Park Concessions, Commercial Use Authorizations, and Leasing. Contracting and Procurement issues bids and requests for proposals through the federal government's electronic business portals. Or you may need a permit to conduct business within a national park unit.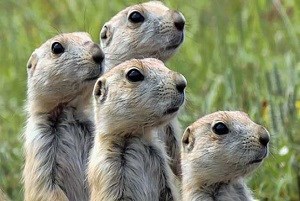 Work with Us
Are you looking for a full-time, permanent job or a seasonal ranger position? (See USAJOBs for listings of both permanent and seasonal jobs.) Or are you seeking an internship or volunteer opportunity? You can find internship and volunteer opportunities to suit your needs and interests.

Learn more about National Park Service career paths.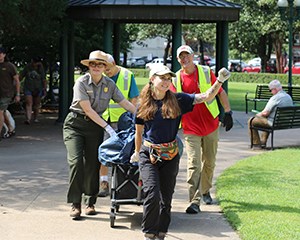 The Midwest has a long history of ingenuity, innovation, and big ideas. National Park Service staff, volunteers, and partners continue this tradition in the Midwest region's many national parks and programs.
Discover some of the projects and ideas happening in Midwest parks and programs.
Employees, volunteers, interns, fellows, and partners are the heart of the National Park Service. Every person brings with them their own unique perspectives, stories, and experiences that are invaluable to fulfilling our mission and often reflected in the work they accomplish.
Discover journeys of our Midwest staff who share meaningful connection to places.
Also visit our
Volunteer Stories page
for content specifically related to volunteers.
Last updated: November 3, 2023